As seen in trailers and promotional art for Thor: Love and Thunder, Jane Foster will be taking on the mantle of The Mighty Thor! Fans have been waiting for Natalie Portman to take on Mjolnir for years, so let's break down the new hero's abilities and origin!
Who Is Mighty Thor in Thor: Love and Thunder?
VIDEO: Asher Freidberg
Who is The Mighty Thor?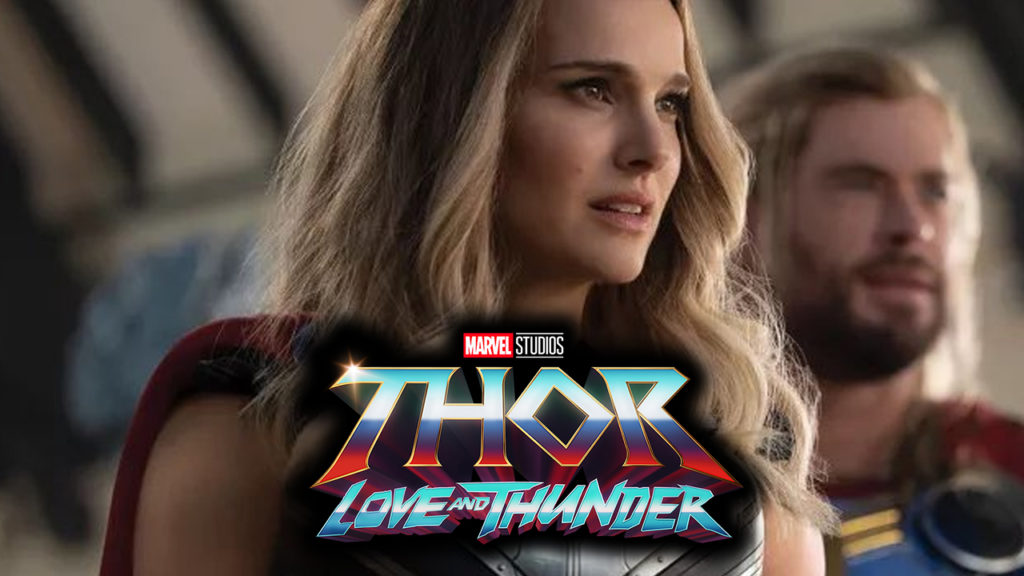 In the comics, Thor Odinson became unworthy to wield Mjolnir and dropped the title of Thor. Meanwhile, Jane Foster was diagnosed with breast cancer and began chemotherapy treatments. She would go on to find Mjolnir and was deemed worthy, being transformed into The Mighty Thor. She would have all the powers of Thor and even a few new abilities. She would be given Thor Odinson's blessing after witnessing her fight, and he would go on to be known as Odinson for a time.
Unfortunately for Foster, each time she would wield the power of Thor, her cancer treatments were effectively reset. Each time Jane Foster would become Thor, she would march closer to death. Her character would play a large role in 2015's Secret Wars comic event and become a fixture of the All-New All-Different Avengers.
RELATED: WHAT'S NEXT FOR THE SCARLET WITCH AFTER DOCTOR STRANGE 2?
It has been said that Foster would be on the same path as her comic book counterpart in Thor: Love and Thunder. While this has yet to be seen in the trailer, we can likely expect to see this in the final film.
The Return of Mjolnir!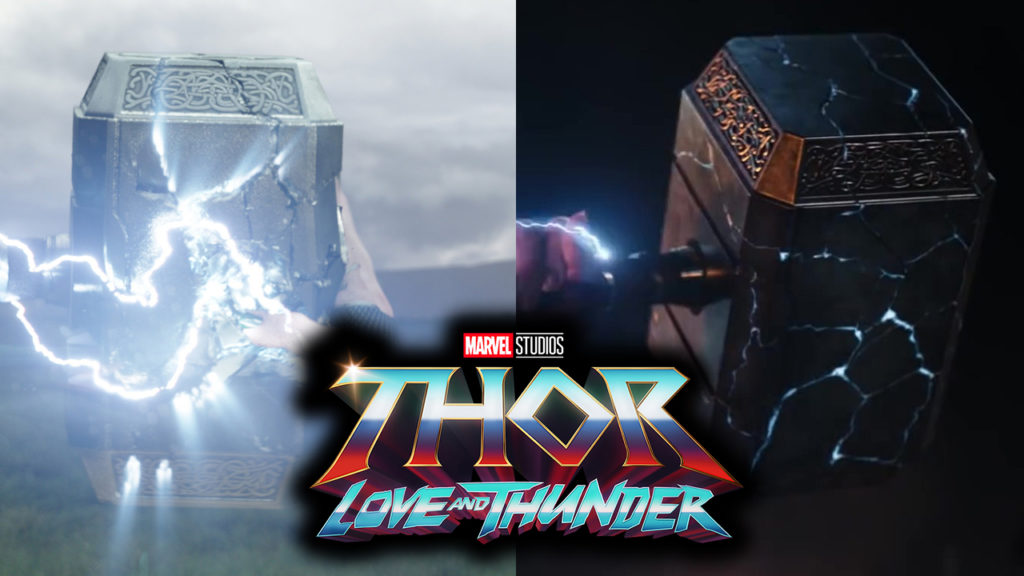 'The trailers for Thor: Love and Thunder gave us a look at Mjolnir who has seemingly been put back together after being destroyed by Hela in Thor: Ragnarok. The hammer is still broken, but held together by some form of magic or the energy within Mjolnir. Taika Waititi has shared that Mighty Thor will have different abilities than Thor, and how she utilizes the hammer will be a departure from what we've seen.
RELATED: IS THIS OUR FIRST LOOK AT NAMOR IN BLACK PANTHER: WAKANDA FOREVER?
When Mighty Thor battles with her hammer, it appears that Mjolnir has the ability to break apart and reform at the user's will. This allows for Foster to hit more targets, and truly defines her as her own version of Thor. The pieces of Mjolnir that hit targets are still charged with energy when they deploy before they return to the user and reform into a hammer.
How Will Jane Foster Become Thor?
The question remains, how is this possible? We did see Jane Foster in an ancient tomb dedicated to various entities in the Marvel Universe powering up, could this be the moment she gains the powers of Thor and Mjolnir is revived? While behind the scenes footage was seen of Natalie Portman floating in New Asgard by the remains of Mjolnir, this could be some form of vision or dimensional plane she is taken to before being transformed into The Mighty Thor. Perhaps Jane Foster is the key to bringing the pieces of The Hammer of Thor back together.
RELATED: WILL JESSICA JONES MAKE A SURPRISE APPEARANCE IN SHE-HULK: ATTORNEY AT LAW?
There are many more secrets to be revealed about Jane Foster as The Mighty Thor in Thor: Love and Thunder, and we are excited to learn more about the Marvel Cinematic Universe version of the character.
Thor: Love and Thunder releases July 8th, 2022. Are you excited for the fourth Thor film? Do The Mighty Thor's abilities make you wonder what else she is capable of? Let us know in the comments and on our Twitter!
CONTINUE READING: DOCTOR STRANGE 3: EVERYTHING WE KNOW!