Lightyear is here and Pixar is finally back on the big screen! Lightyear brings audiences a whole new take on a classic character in this exciting sci-fi action adventure. While this film fits into the Toy Story canon it isn't like the other movies in the franchise. Lightyear is a prequel to Toy Story, but this is the movie that inspired Andy's love for the character and his need for the toy.
The Illuminerdi had the opportunity to attend the Lightyear virtual press conference which included the cast of the new Pixar movie. During the press conference Chris Evans was talked about his love for Buzz Lightyear and Toy Story.
"I loved Buzz Lightyear, I loved Toy Story, when Toy Story came out, it kinda kicked the doors down in terms of a new approach to the medium. So, I was thrilled and excited to know that there was more to come. And so to that extent, I loved all the characters in Toy Story deeply."

– Chris Evans –
RELATED: LIGHTYEAR CREATORS REVEAL KEY INFLUENCES OF STAR WARS, RAIDERS OF THE LOST ARK, AND THE THRILLER GENRE ON NEW FILM
Chris Evans is bringing a more in depth approach to a character that is instrumental to Pixar's history. Becoming a part of this iconic character's legacy is no small thing especially with how beloved Buzz Lightyear and Toy Story as a whole are. This is the movie that inspired the toy which is a fascinating new approach to the character. Lightyear shows audiences a new side of the iconic Space Ranger as it explores him as an actual person instead of a toy. During the press conference Chris talked about what he was excited for audiences to see from this new interpretation of Buzz Lightyear.
CHRIS EVANS REVEALS WHAT HE'S EXCITED FOR AUDIENCES TO SEE WITH THIS NEW INTERPRETATION OF BUZZ LIGHTYEAR
"Just getting to explore a character that we all know so well in a slightly more nuanced interpretation, you know what I mean? The Buzz that we all know is obviously a toy and as a toy, there are certain ways that they can move through the world without the weight that we may carry. A toy knows its purpose, a toy doesn't have to worry about disease. Impacts of the choices that we make as people are a little bit more consequential and it's fun to put Buzz against that backdrop."
Buzz is a more fleshed out character in Lightyear not only being an actual person instead of a toy, but by virtue of being the main character. He carries the narrative, motivation, and emotion of the movie while still being an important part of the comedy. Lightyear adds a whole new depth and dimension to this iconic hero and introduces a few new partners.
RELATED: CHRIS EVANS REVEALS WHICH FAMOUS CATCHPHRASE IS HIS FAVORITE – "AVENGERS ASSEMBLE" OR "TO INFINITY AND BEYOND"
One of Buzz's new partners that quickly fills the comedic space while still carrying quite a bit of the emotion is Sox the robotic cat. Gifted to Buzz by his best friend Sox is essentially an emotional support robotic animal. The dynamic between Buzz and Sox is endearing, hilarious, and infuses the film with heart as well as fun. Chris Evans talked about what he likes most about the unexpected duos dynamic.
"I love the dynamic. I really do. I mean, Peter did amazing work. But I like the idea of someone like Buzz who's this very autonomous, austere kind of guy, but he's given an emotional support cat to acclimate not just from coming back after four years, but just to address problems that he may otherwise overlook. And I think that's a nice metaphor for whether it's therapy or just the fact that we all need those emotional support moments, we all need to talk about our problems and vent to something, someway. And I just like that relationship, that kind of juxtaposition of someone like Buzz who's so independent needing someone like Sox the same way we all do."
RELATED: CHRIS EVANS REVEALS WHICH CLASSIC DISNEY CHARACTER HE WANTS TO PLAY NEXT
Sox proves to be one of the most endearing parts of the film instantly infusing every scene he's in with comedy and heart. His dynamic with Buzz is especially heartwarming and hilarious with Sox constantly wanting to help Buzz, even as the Space Ranger attempts to assert his independence. The therapy element is also worth noting as it makes the idea of talking about one's feelings and even emotional support animals more normalized. While Lightyear is without a doubt a sci-fi epic with exciting action sequences and the spirit of adventure it never loses the emotion and comedy that makes Pixar films so compelling.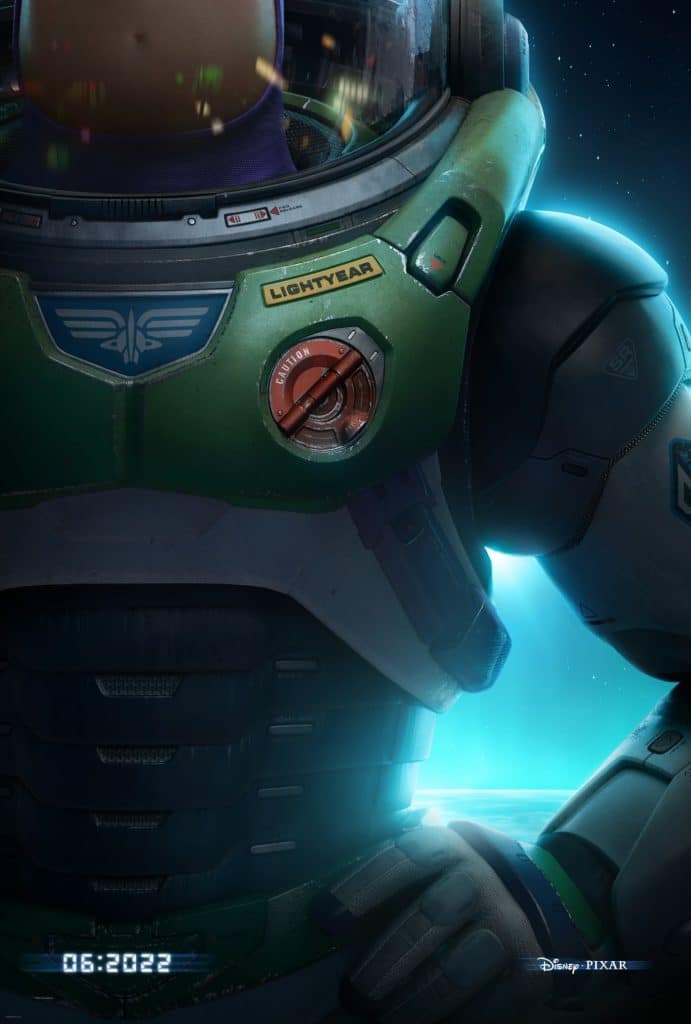 Lightyear is in theaters now. Are you excited to see Lightyear? Are you a Toy Story fan? Are you looking forward to this new direction for Buzz Lightyear? Leave your thoughts in the comments below or on our social media and check back with The Illuminerdi for more Disney and Lightyear.
KEEP READING: LIGHTYEAR CREATOR BREAKS DOWN WHY TIM ALLEN WASN'T ASKED TO RETURN IN NEW PIXAR MOVIE