With Thor: Love and Thunder's release just around the corner, we take a look at the character Korg and analyze his role in the film. Will he survive to see the credits roll?
Debuting in 2017's Thor: Ragnarok, Korg the Kronan, played by director Taika Waititi, hit the big screen and immediately became a favorite among casual viewers and hardcore fans alike. But will his comedic reign be over this soon?
RELATED: SURPRISING WONDER MAN SERIES IN DEVELOPMENT AT MARVEL STUDIOS!
Watch The Illuminerdi break it all down here:
Will Korg Die in Thor: Love and Thunder?
VIDEO: Asher Freidberg
Who Is Korg?
The soft-spoken rock giant was introduced as a gladiator forced to participate in The Grandmaster's Contest of Champions on Sakaar after an attempted rebellion. He would go on to aid Thor in escaping Sakaar and finally staged his revolution. His best friend is Miek, an insect-like alien with blades attached to her appendages. After helping to evacuate the Asgardians from their quickly crumbling realms he would stay with them until they would be assaulted by Thanos.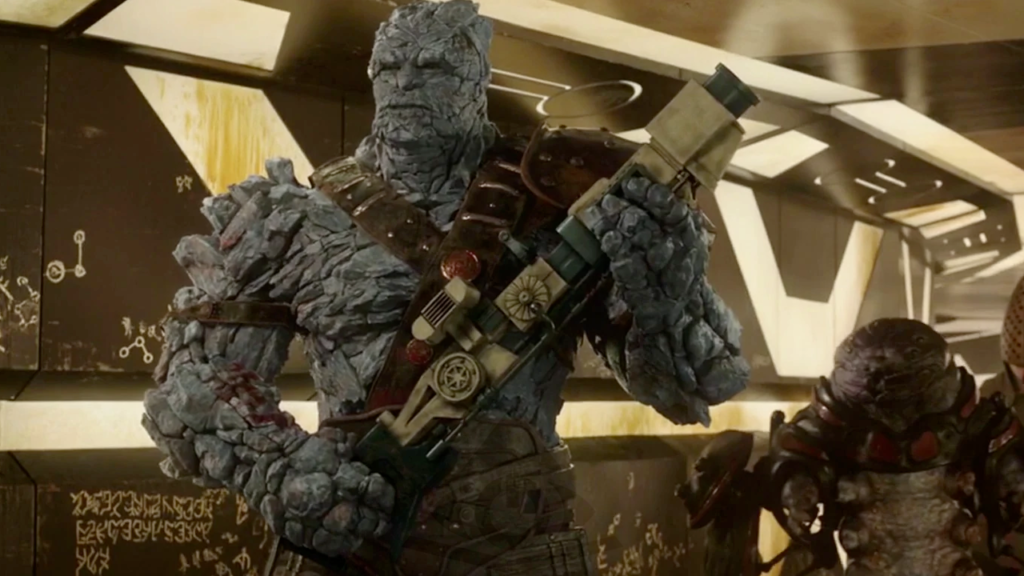 While Korg did not make an appearance in 2018's Avengers: Infinity War, it was assumed he and Valkyrie were among the other half of the Asgardians spared by Thanos's forces in his quest for universal balance. In 2019's Avengers: Endgame, he was seen living in New Asgard with Thor and Miek.
The three of them appeared to have all checked out of the world's current affairs after Thanos's successful decimation of half of all life. Korg appeared to grow moss over his body due to his inactivity. Of course, Korg and Miek would join The Avengers in the final fight against Thanos and successfully stop him.
What Happened To Korg After Avengers: Endgame?
Since the end of Avengers: Endgame, the whereabouts of Korg are relatively unknown. When the God of Thunder left Earth with the Guardians of the Galaxy, he likely stayed behind in New Asgard to assist Valkyrie in helping New Asgard flourish, as it appears to have advanced greatly since we last saw it.
RELATED: THRILLING THUNDERBOLTS FILM OFFICIALLY IN PRODUCTION WITH JAKE SCHREIER SET TO DIRECT FOR MARVEL STUDIOS!
Going off of what we have seen in Thor: Love and Thunder trailers and teasers, Korg appears to have taken on a form of leadership role as he appears to have garnered respect among Asgardians. He was seen telling people the story of Thor, as well as accompanying him on most of his outings.
Will Gorr Kill Korg?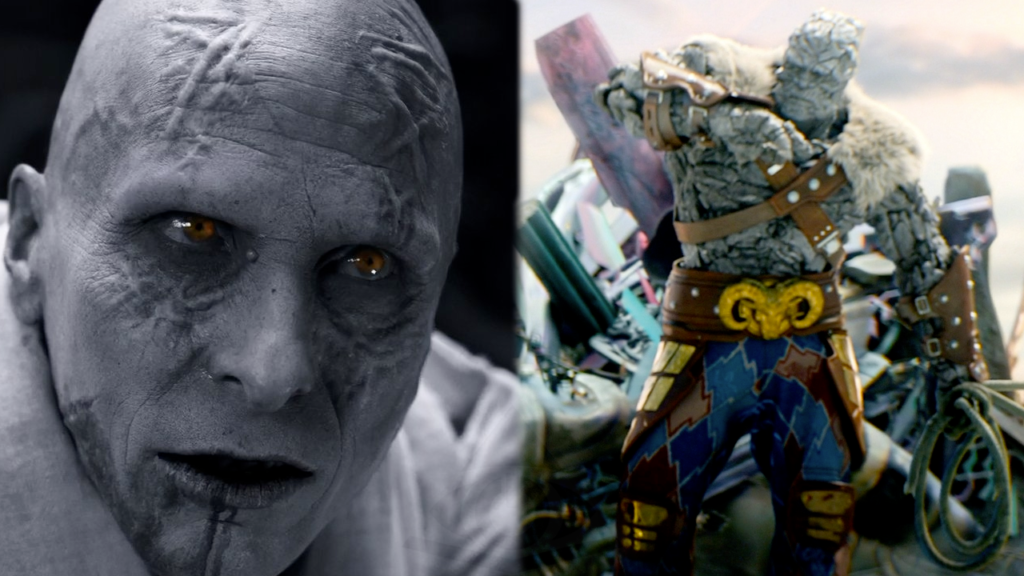 Many have feared that Korg could meet his end in the fourth Thor film, as the formidable Gorr The God Butcher is expected to kill many characters from the Marvel Cinematic Universe. While he is not a god like Thor, Mighty Thor and Valkyrie, he stands among them, and if he were to stand beside them in a fight against Gorr, he could easily be met with his doom. With a character as lovable as Korg, it makes fans worry it could be the last time we see his character in the Marvel Cinematic Universe.
Taika Waititi has played coy about his future with Marvel Studios, which could be a potential influence on the character's fate.
RELATED: THOR 4: WHO IS THE TERRIFYING GORR THE GOD BUTCHER IN LOVE AND THUNDER?
We know Kronans can be killed with enough power, as seen in Thor: The Dark World, where Thor manages to take one out (much larger than Korg we might add) with a single blow of Mjolnir. We could see Waititi opt to kill off Korg in Thor: Love and Thunder to continue to prove the threat that Gorr is to reality. If Gorr is willing to not only butcher gods, but all those who stand beside them, a good portion of the universe is doomed.
Thor: Love and Thunder hits theaters July 8th, 2022. Are you excited to see the return of Korg in the Marvel Cinematic Universe? Do you think that he could meet his end in the film? Let us know in the comments and on our Twitter!
CONTINUE READING: THOR 4: MIGHTY THOR EXPLAINED IN LOVE AND THUNDER!