In the first full trailer for Thor: Love and Thunder we got our first look at the villain of the film, Gorr the God Butcher, played by Christian Bale. Gorr looks absolutely terrifying in the upcoming Thor film, and we figured it's time we break down who The God Butcher is and what his role will be in Thor: Love and Thunder!
Who Is Gorr The God Butcher in Thor: Love and Thunder?
VIDEO: Asher Freidberg
The God Butcher in The Comics
RELATED: WHAT'S NEXT FOR THE SCARLET WITCH AFTER DOCTOR STRANGE 2?
In the comics, Gorr grew up on a barren wasteland of a planet without a name. The people of his planet believed in the Gods, although they never helped them. After Gorr loses his family, he realizes there are no gods, and is forced to leave his tribe due to his beliefs. When Gorr inevitably learned that gods do exist, and never did anything to help those less fortunate and powerful, he vowed to kill them all, becoming The God Butcher.
Gorr's MCU Origin
RELATED: IS THIS OUR FIRST LOOK AT NAMOR IN BLACK PANTHER: WAKANDA FOREVER?
It's looking like The God Butcher's MCU origin will be quite similar, except he could be the sole survivor of his people in this adaptation of the Marvel Comics character. The trailer's look into the possible home world of Gorr made it look like a land void of life, which could further push him on his mission. The new villain could be avenging all of his people opposed to just his family. In the Marvel Cinematic Universe, there are a plethora of gods to be butcher.
Gorr's Potential Targets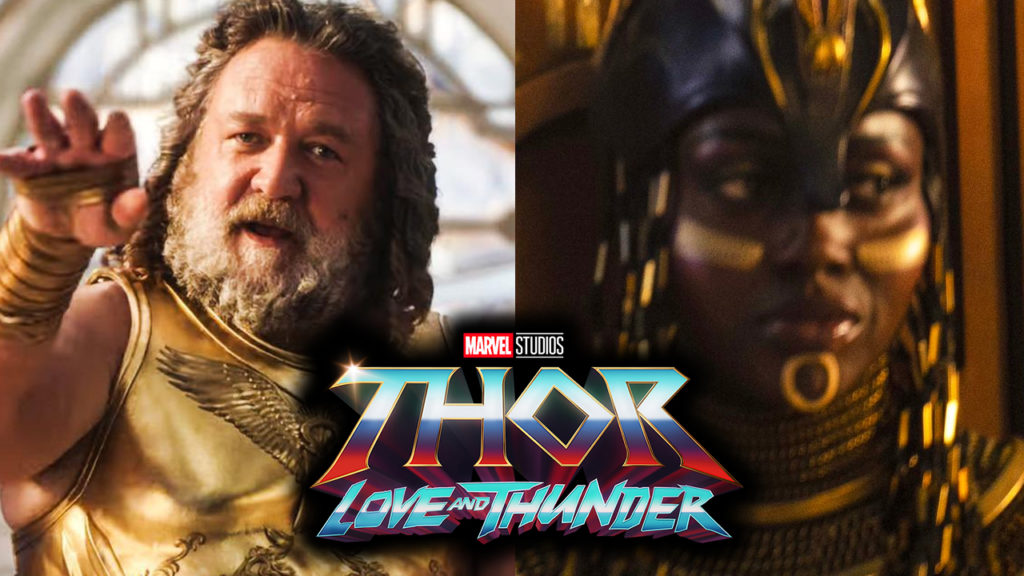 RELATED: THOR: LOVE AND THUNDER – GORR'S HIT-LIST: EXPLORING THE PANTHEON OF GODS IN THE MCU
The Asgardian gods are only one small group that the new villain could target. As seen in the trailer, we are set to meet the Olympian gods, such as Zeus, being played by Russell Crowe. Scenes from Olympus give us teases for other gods that are set to appear in Thor: Love and Thunder, including what looks to be Bast, the Goddess Protector of Wakanda. The Marvel Cinematic Universe also has Eternals and Celestials, beings we imagine Gorr would consider "gods" and set his sights on.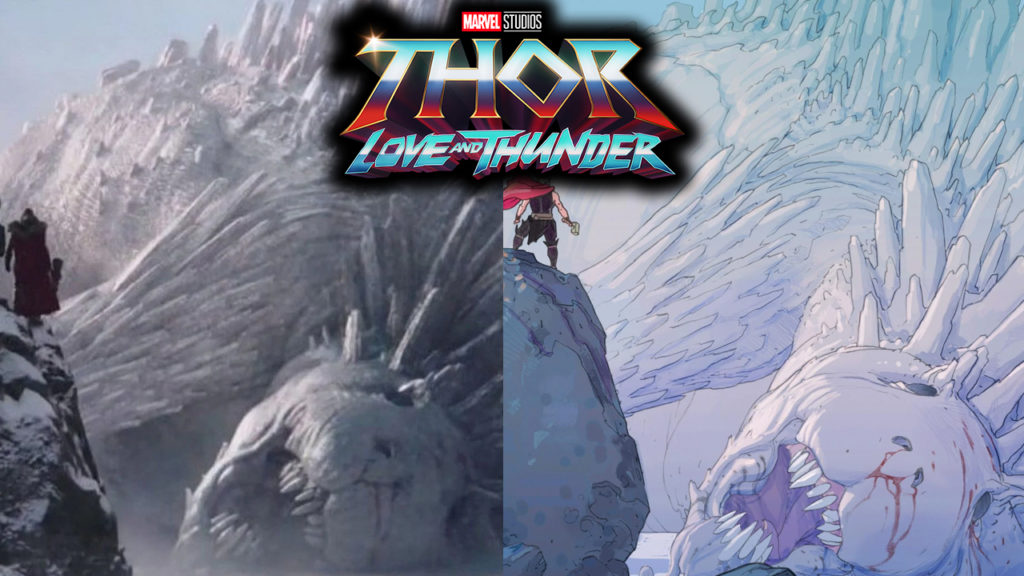 The God Butcher will certainly be taking out several gods throughout the film, including Falligar the Behemoth, a god known by Thor. This god's corpse was seen in the first teaser for Thor: Love and Thunder and is ripped right off the page from the comics. 
RELATED: NEW MARVEL STUDIOS' DAREDEVIL SERIES IN THE WORKS!
Theoretically, we could learn that Gorr's planet was destroyed by the birth of a Celestial, an event that takes place periodically throughout the universe as seen in 2021's Eternals. If The God Butcher managed to survive this kind of event, he'll likely seek vengeance on those responsible. 
Gorr's Abilities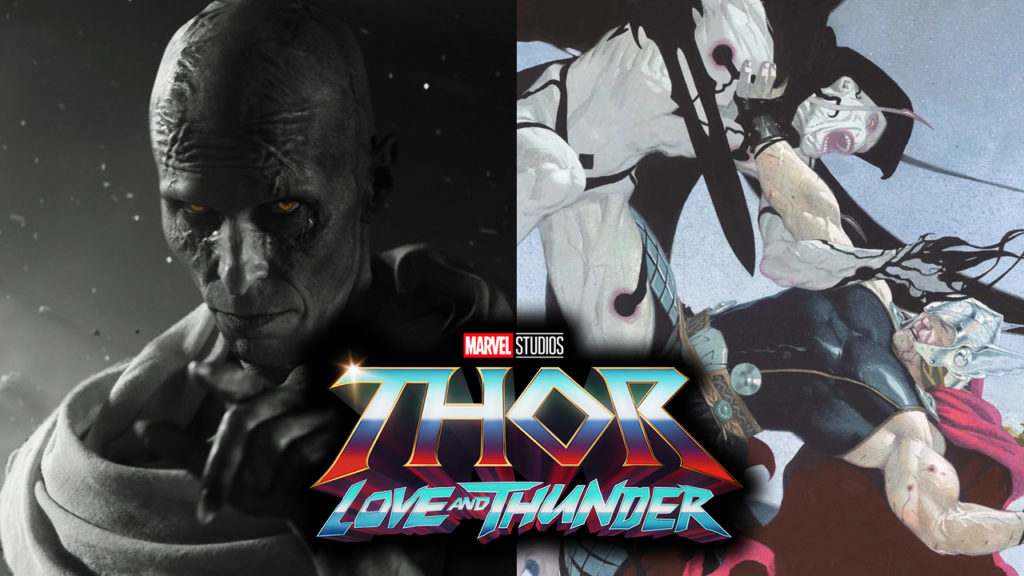 In the trailer, we saw The God Butcher's weapon, which appears to be a version of the All-Black, otherwise known as The Necrosword. In the comics, this sword is a Symbiote that bends to the user's will and is incredibly powerful. In the film, the origins of this sword will likely be altered as the rights to Marvel using Symbiotes are a little fuzzy, as this is not a Spider-Man film. This sword looks to have the ability to alter reality in a way, desaturating color from everything around it, maybe even draining his foes' life-forces. 
RELATED: AMAZING FIRST LOOK AT XOLO MARIDUEÑA AS BLUE BEETLE IN NEW LIVE-ACTION FILM!
RELATED: WILL JESSICA JONES MAKE A SURPRISE APPEARANCE IN SHE-HULK: ATTORNEY AT LAW?
The trailer gave us scenes of both Thor and Valkyrie fighting The God Butcher in some form of desaturated plane, and Valkyrie was seen using Zeus's lightning bolt sword, meaning Gorr likely killed the leader of the Olympian gods. 
Will Gorr Take Thor's Arm?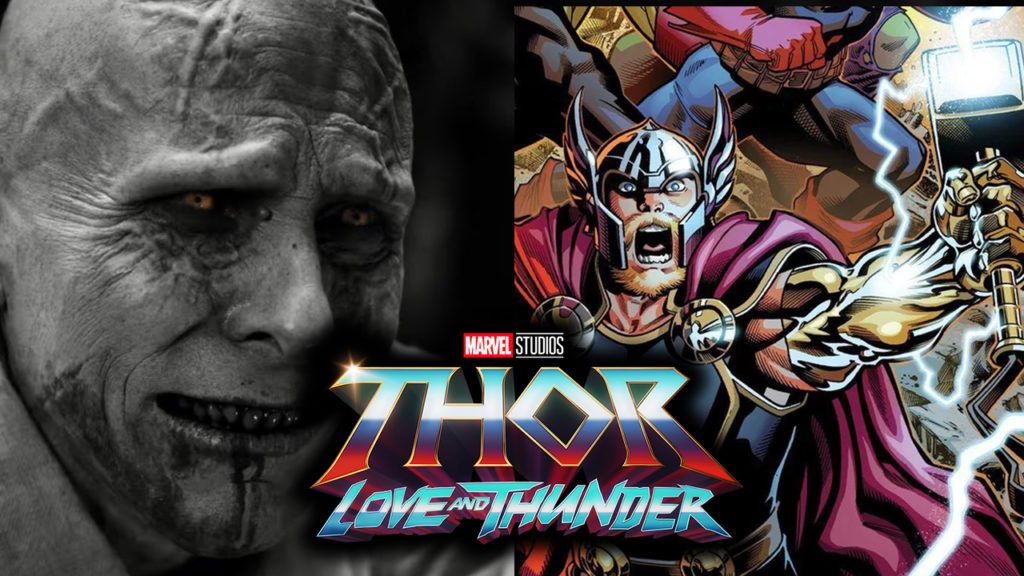 Gorr The God Butcher will certainly lay waste to at least several gods in this film to prove the threat of his existence. Thor has fought many strong characters throughout the years, including Loki, Hela and Thanos. Gorr will need to prove a worthy adversary for Thor, and could even be the one to cut off Thor's arm. We know he's lost a lot over the years, from his family, half his people, to one of his eyes, but we think he'd look really cool with his golden arm.
Thor: Love and Thunder releases in theaters July 8th, 2022. Are you excited to see Christian Bale as Gorr the God Butcher in the fourth Thor film? Which gods do you expect Gorr to butcher? Let us know in the comments and on our Twitter!
CONTINUE READING: DOCTOR STRANGE 3: EVERYTHING WE KNOW!