Superheroes have taken over the big and small screen with countless movies and television series centered around Marvel and DC. Some of these characters are well known and established like Batman while others are more obscure like Shang-Chi. With the Marvel Cinematic Universe developing for over a decade this has lead to a ton of interesting characters being adapted on screen for the first time.
The Illuminerdi had the opportunity to speak with Dana Abraham about his new movie Neon Lights. During our interview Dana revealed how important Heath Ledger's performance as the Joker in The Dark Knight. Given how this impacted his life we asked Dana if there is a Marvel or DC character that he would like to play in a movie or television series. Dana revealed that he would want to play Anubis the Egyptian God of Death in the MCU.
DANA ABRAHAM REVEALS WHICH MARVEL CHARACTER HE WANTS TO PLAY
"Chadwick Boseman, I'm really inspired by so many different individuals' characters. Batman's this childhood dream of mine, but I really just read Anubis the other day. I'm really inspired by the Egyptian culture. I read The Alchemist in 2014. That led me to Egypt the following year to find my treasure. I watched Will Smith talk about The Alchemist on Oprah, and so that kind of led me to acting.

That's when I really started looking for my treasure, and so then the Egyptian culture has been a big influence in my life. I read Anubis, the God of Death, and I don't know what that tells anybody about me, all this death, thriller, and things around me, but I just would love Marvel to adapt that, and I'll play that any day."
RELATED: NEON LIGHTS DIRECTOR AND STARS ON PORTRAYING TRAUMA AND MENTAL HEALTH IN FILM: EXCLUSIVE INTERVIEW
Dana could be the perfect choice for Anubis not only is he passionate about Anubis he is also a talented actor. In Neon Lights Dana manages to fully transform into the unsettling character struggling with his mental health. Given Dana Abraham's love for Joker and Chadwick Boseman's Black Panther, Anubis is an intriguing choice. Anubis is the Egyptian God of Death adapted into the Marvel Universe from the actual ancient Egyptian God.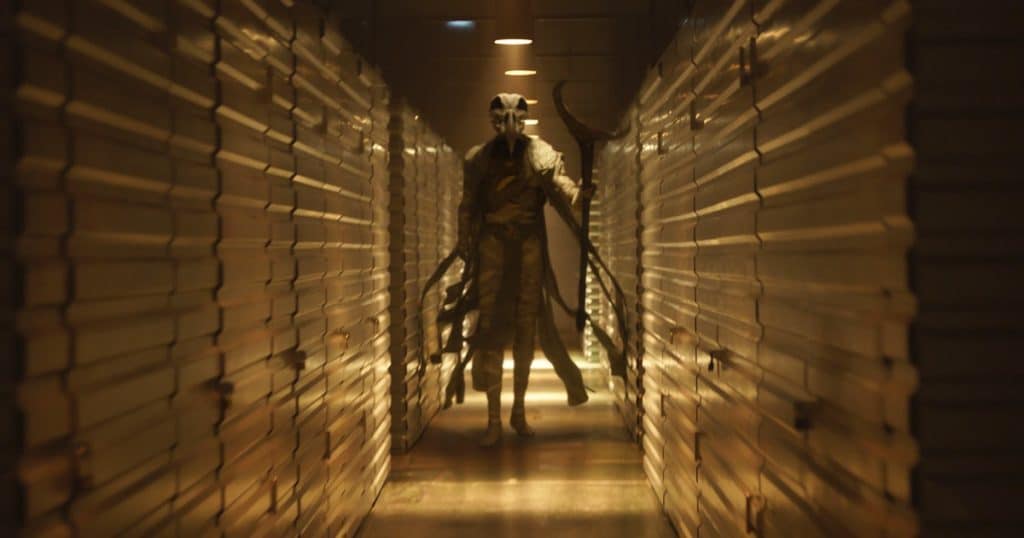 Interestingly Marvel may have already set this up with Moon Knight with the series introducing the Egyptian Gods and their avatars into the MCU. However, Anubis is one of the Gods still unaccounted for during the first season. This could mean that he is locked away like Khonshu was or perhaps something even more intriguing. Moon Knight explored this new corner of the Marvel universe primarily focusing on the titular character's story. Although other Egyptian Gods were touched upon it would be interesting to further explore these characters and how they fit into the MCU.
RELATED: SPY X FAMILY EXCLUSIVE INTERVIEW WITH WIT STUDIO PRODUCERS AT AX 2022
The MCU has been digging into the different Gods with not only Moon Knight, but Thor: Love And Thunder as well. In Love And Thunder Zeus laments humanity for worshiping superheroes instead of Gods while in Moon Knight they preferred to stay hidden. If Moon Knight were to get a second season it would be the perfect opportunity to introduce some of the other famous Egyptian Gods, including Anubis, while also exploring these character's past including why they stay out of the public eye. In the comics Anubis also has ties to Wakanda which could be an interesting way to tie Black Panther, Thor Love And Thunder, and Moon Knight together.
Neon Lights is available to watch now. Would you like to see the Marvel Cinematic Universe explore more about the Egyptian pantheon? Do you think Dana Abraham would make a good Anubis? Is this something you would like to see explored in a potential second season of Moon Knight? Leave your thoughts in the comments below or on our social media and check back with The Illuminerdi for more.
KEEP READING: NEON LIGHTS STAR DANA ABRAHAM REVEALS THE INSPIRATION OF HEATH LEDGER'S JOKER: EXCLUSIVE INTERVIEW