Sebastian Stan is unrecognizable in the first look at his new film, A Different Man.
The MCU star is having quite a year. He appeared in the hit limited series Pam & Tommy, which garnered great reviews and multiple Emmy nominations, including a first one for Stan himself. He also starred in the thriller Fresh, for which he once again garnered critical acclaim for showing a different side of himself.
RELATED: PATTON OSWALT BOASTS ETERNALS 2 IS HAPPENING WITH CHLOE ZHAO RETURNING TO DIRECT
But the first sneak peeks from A Different Man reveal yet a whole new dimension to Sebastian Stan's acting, which includes transforming his whole face.
SEBASTIAN STAN MAKES A BIG CHANGE
Now the actor has shared a first look at his next role in the A24 film A Different Man and he looks unrecognizable:
Stan has shared the photo via his Instagram account, after some set photos of him and his co-stars appeared online. The picture shows the actor almost completely covered in prosthetics to look like someone with a deformed face.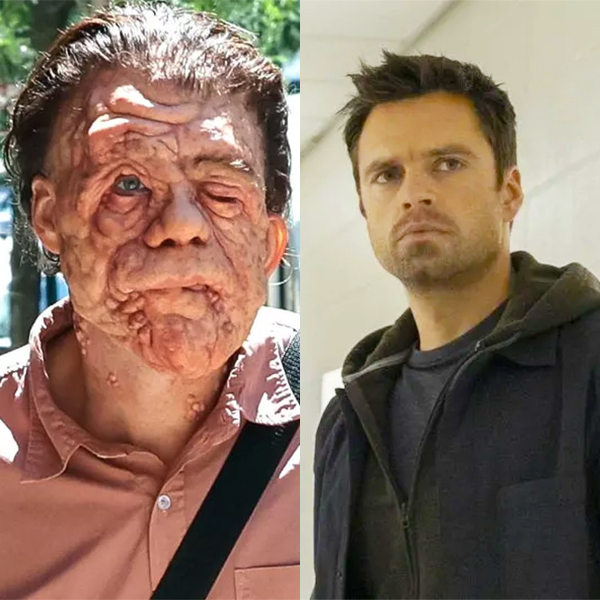 The film follows Edward, an outcast who is seeking a new life and fresh start. After he undergoes facial reconstructive surgery, he becomes fixated on a man starring as him in a stage production based on his former life.
Stan plays Edward and, with the synopsis in mind, it looks like this photo was taken during the shooting of an early scene in the film.
The make-up work was created by Maik Marino, who previously worked on The Batman, which was praised for the prosthetic work on Colin Farrell's The Penguin and Barry Keoghan's Joker. He also worked on The Irishman and Joker. Marino got an Oscar nomination for his work on Coming 2 America and an Emmy nomination for Boardwalk Empire.
A Different Man is written and directed by Aaron Schimberg. The director is known for the 2018 independent film Chained for Life and Go Down Death. Both of his previous works have also been penned by him.
Sebastian Stan is best known for his role in the Marvel Cinematic Universe. He portrayed Bucky Barnes, also known as The Winter Soldier, in eight projects – most recently in the Disney+ series The Falcon and the Winter Soldier. Stan is expected to return to the MCU in either Captain America: New World Order or Thunderbolts. There also have been rumors circling around for quite a while about a possible solo project for him called Nomad.
The actor also starred in the hit series Gossip Girl, as well as Oscar nominated films like I, Tonya and The Martian and in smaller independent productions. Sebastian Stan can next be seen in Apple TV+'s Sharper. A comedy thriller also starring Julianne Moore, Justice Smith, Briana Middleton, and John Lithgow.
A Different Man also co-stars Renate Reinsve and Adam Pearson. Reinsve just had her international breakout with her leading performance in the Oscar nominated dramedy The Worst Person in the World, for which she also earned a BAFTA nomination and major critical acclaim.
RELATED: MONDAY REVIEW: SEBASTIAN STAN AND DENISE GOUGH'S CHEMISTRY SHINES IN SENSUAL RELATIONSHIP DRAMA
Pearson collaborated with director Adam Schimberg before on Chained for Life but is best known for his role in A24's Under the Skin, starring Scarlett Johansson.
That first look at Sebastian Stan definitely looks intriguing and the make-up work by Marino looks stellar. I haven't seen any of the director's previous work, but the attached cast definitely makes me curios to see more. Loving the route that Stan takes his career, always switching up genres and further showcasing his range. His Emmy nomination for Pam & Tommy was well deserved and I am also hoping that we see his return to the MCU rather sooner than later.
A Different Man is expected to be released sometime in 2023.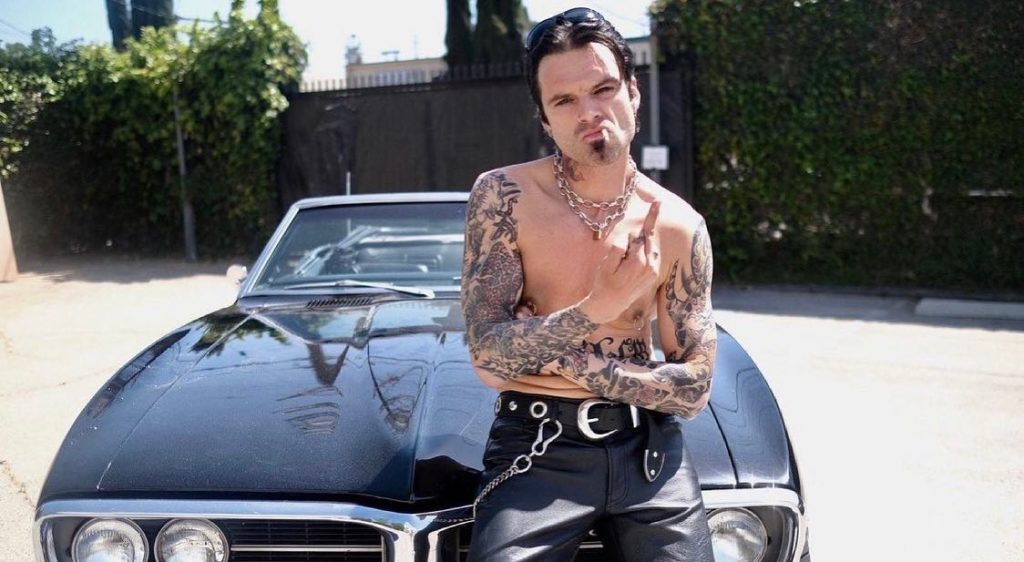 What do you guys think? Are you intrigued by A Different Man? Which previous role by Sebastian Stan is your favorite? Let's discuss everything in the comments down below and on our Social Media.
MORE: WHICH MCU SUPER-VILLAINS WILL JOIN THE THUNDERBOLTS FOR THE RUMORED TEAM-UP FILM?
Source: People