2023 marks the 30th Anniversary of the Power Rangers franchise. To celebrate this milestone, Hasbro held a FanStream event earlier today with a number of product reveals and pre-orders from their fan-favorite Power Rangers Lightning Collection line. 
WAVE 14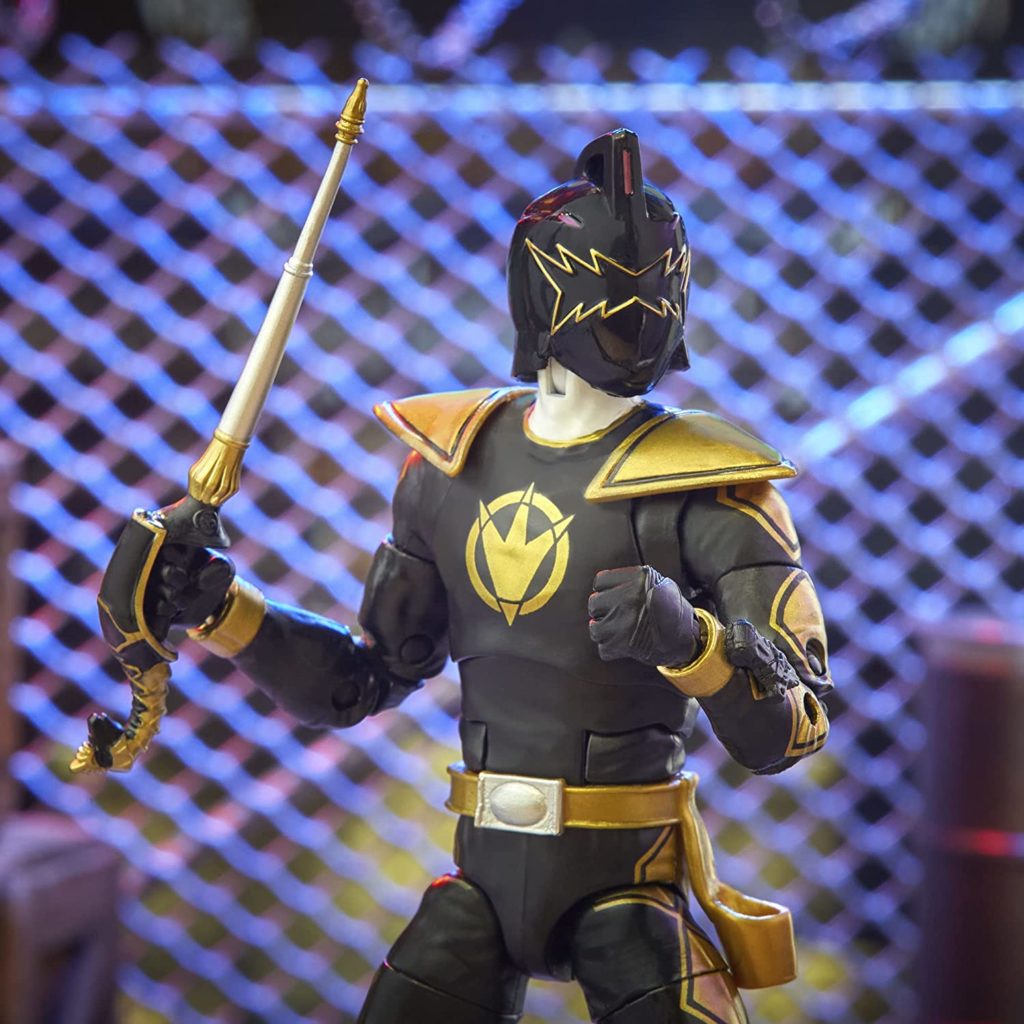 Hasbro kicked off Wave 14 with the reveal of the Dino Thunder Black Ranger. This fan-favorite version of Tommy Oliver himself brings the Dino Thunder team to a close for the line with Dr. O. He includes his Brachio Staff, effect piece, swappable head and hands.
RELATED: NEW DETAILS ON HASBRO'S POWER RANGERS LIGHTNING COLLECTION WAVE 14
Hasbro brought up the unfortunate passing of Jason David Frank during the stream and mentioned how it was an honor to work with him on other upcoming items that will be shown later on down the road.
Next up was the Dino Thunder Mesogog figure. This figure was already released overseas last week, but this was the first official reveal of the figure. Originally Wave 14 of Lightning Collection was thought to include a different group of characters, including the previously mentioned S.P.D. Yellow, but that is no longer the case.
Mesogog brings the main villain of Dino Thunder to life with his multiple unique effect pieces and an articulated jaw. With the completion of the team already around the corner, this will be the perfect addition to any collector's shelf when he releases with the rest of the Wave 14 characters in June 2023. 
Following teasers back during Hasbro Pulse Con, the next member of the Wave is Lost Galaxy Pink. Kendrix will be including both versions of her Quasar Saber, swappable hands, the Beta Bow version of her Transdagger, and a Kendrix head with removable glasses.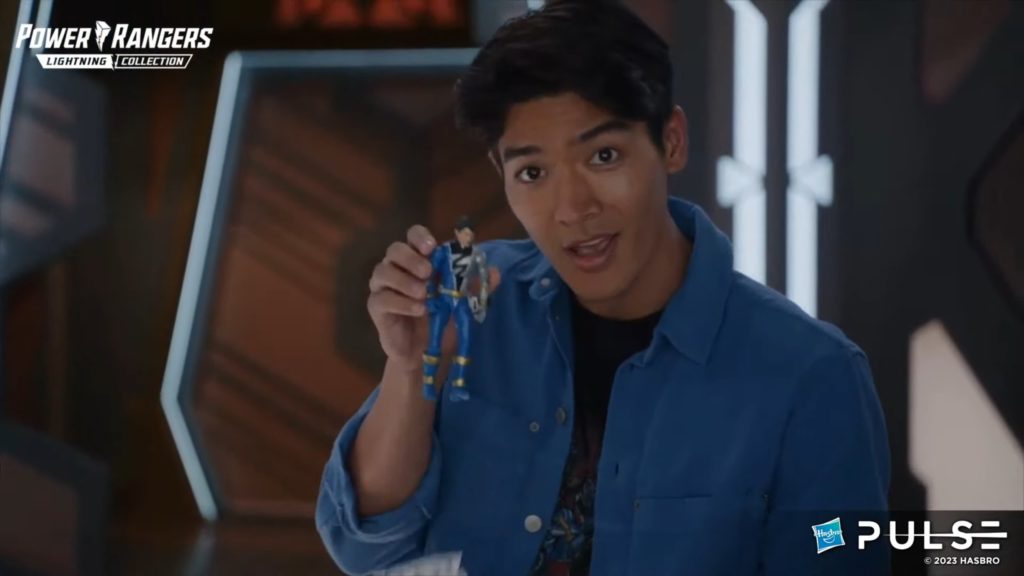 Wave 14 wraps up with the Dino Fury Blue Ranger. This figure got to be unboxed by his actor, Kai Moya. It includes everything you'd expect from an Ollie head to the Chromafury Saber and brings the Dino Fury team to half complete.
RELATED: NEW POWER RANGERS LIGHTNING COLLECTION FIGURES LEAK FOR POPULAR CHARACTERS
This entire Wave is available for pre-order now for a June 1st, 2023 release date.
TENGAS AND LEAKS
While already leaked before Hasbro officially announced the Tenga Warrior 2 Pack. In the initial leaked photos, it showed the Tenga Warriors would be released this time in a blue and green tinted paint scheme whose origin was unknown. Accessories-wise, the set includes swappable hands and wing pieces.
Other leaked figures from the last few weeks, such as the S.P.D. Yellow Ranger, Lost Galaxy Yellow Ranger, and Turbo Invisible Phantom Ranger were not shown off or revealed during this event, so fans will have to wait a bit longer to see those.
RELATED: HASBRO REVEALS AND TEASES NEW POWER RANGERS LIGHTNING COLLECTION PRODUCTS DURING PULSE CON EVENT
The Tenga Warrior 2 Pack retails for $47.99 and is a Fan Channel release scheduled for release on June 1st, 2023.
OUT OF THIS WORLD UNBOXING
A decent portion of the stream involved an unboxing of the Zord Ascension Project Astro Megazord. While this item has been up for pre-order since Pulse Con back in September 2022, it was a good chance to see the artwork on the inside of this box as well as a size comparison with the already-released Dino Megazord.
Astro Megazord retails for $165.99 and is scheduled to be released this upcoming April.
MMPR REMASTERED
A big showcase for the event was the official launch of the Remastered figure line. Just like everything else, this was another thing already leaked for the line back in December, but now we have the full breakdown of everything. 
RELATED: NEW "REMASTERED" MMPR POWER RANGERS LIGHTNING COLLECTION FIGURES RELEASING IN 2023
First up is MMPR Blue and Yellow. These will be including a number of additional accessories not present in their original releases such as Power Morphers, hands for the Morphin pose, optional glasses for Billy, and redone civilian head sculpts.
With all of these extras now being included, the Lightning Collection Remastered line will cost $33.99 each, with an estimated release date of May 2023. The entire core MMPR team is expected to be included with this subline released throughout 2023. 
To stay up to date with all the news for the Power Rangers Lightning Collection, fans can check out The Illuminerdi's Josh Perry on his weekly Lightning Storm YouTube series every Saturday at 9:00 am Pacific or on Twitter at @LightningFigPR.
What do you think of the latest news for the Lightning Collection? Do you plan on adding any of these figures to your collection? Leave your thoughts in the comments below. Also, be sure to follow The Illuminerdi on social media to be notified of more Power Rangers news and updates in the future!
KEEP READING: NEW POWER RANGERS LIGHTNING COLLECTION ZORD ASCENSION PROJECT TIGERZORD COMING IN 2023
Source: Hasbro Pulse