Empire just gave us our first look Warner Brothers' The Suicide Squad team on the front cover of their latest magazine issue.
Empire released two covers of the new Suicide Squad team, and is part of their December 2020 issue. The latest covers features the large ensemble cast of the film.
The Suicide Squad Empire Covers
On both of the covers it features returning actors Margot Robbie (Harley Quinn), Joel Kinnaman (Rick Flag) and Jai Courtney (Captain Boomerang).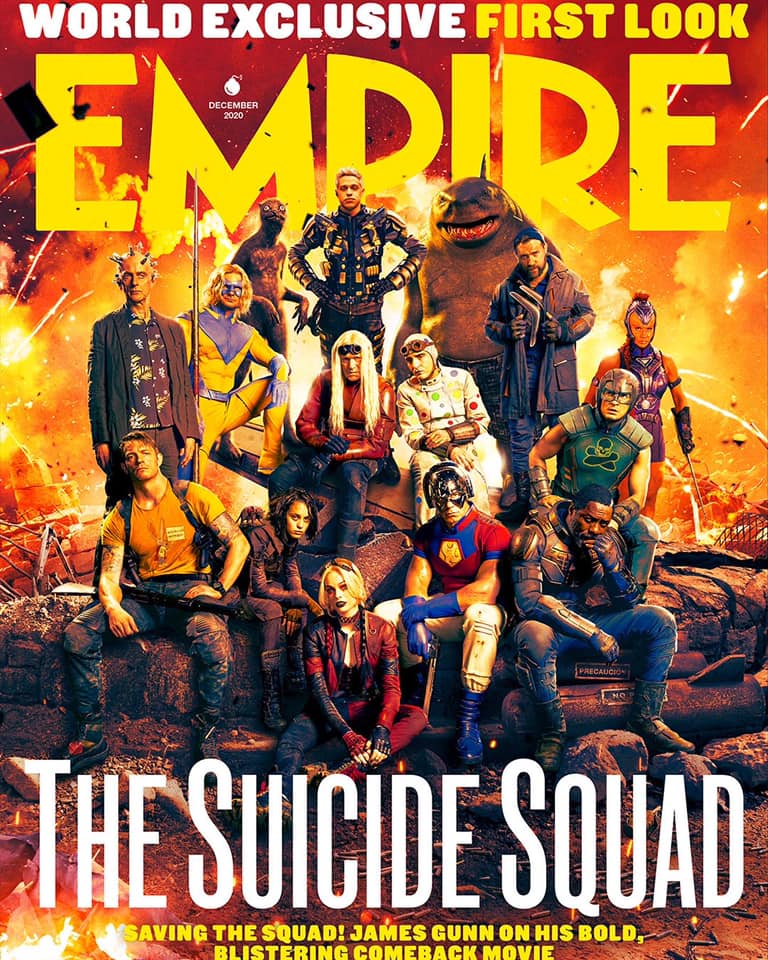 It also includes the newcomers Idris Elba (Bloodsport), John Cena (Peacemaker), Peter Capaldi (The Thinker), Flula Blog (The Javelin), Daniela Melchior (Ratcatcher 2), Michael Rooker (Savant), David Dastmalchian (Polka-Dot Man), Peter Davidson (Blackguard), Mayling Ng (Mongal), Sean Gunn (Weasel), Peter Davidson (Blackguard), Nathan Fillon (T.D.K), and Steve Agee (King Shark). Then finally director James Gunn is also featured in one of the covers.
RELATED: STARRO IS THE PRIMARY ANTAGONIST OF JAMES GUNN'S THE SUICIDE SQUAD
It's been four years since the last Suicide Squad film. Even though the last film had mixed reviews from fans and critics, it was still a box-office hit. Still the film became a household name to many fans and even help usher star actress Margot Robbie who played Harley Quinn into global stardom. The film's success in the box-office and popular cult following eventually lead the studio to greenlighting a sequel.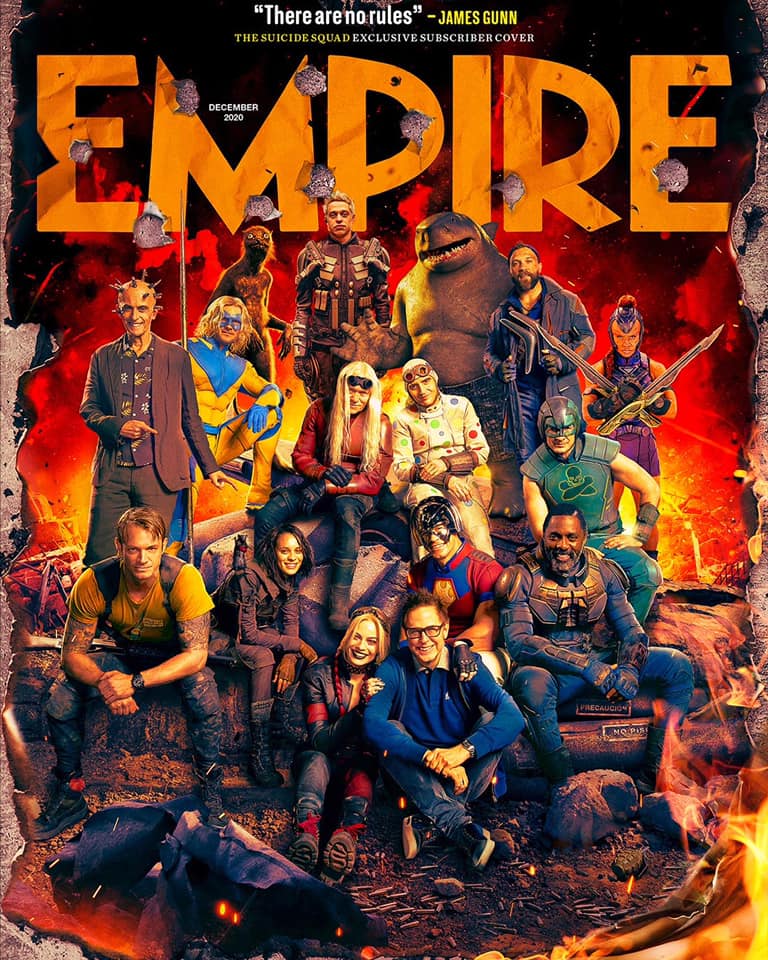 RELATED: BLACK ADAM: DOCTOR FATE'S POWER SET REVEAL AND SAM ROCKWELL THE "PROTOTYPE" FOR CASTING SEARCH: EXCLUSIVE
The Suicide Squad film will be directed by former Guardians Of The Galaxy director James Gunn. Director David Ayer directed and even wrote the first Suicide Squad film. Ayer was set to direct the sequel, but left due to directing another planned DC Film Gotham City Sirens. The studio eventually went to another direction and chose Gunn instead. The upcoming film will be a soft reboot and a standalone sequel to the Suicide Squad film. So, it will be an interesting take on this film, especially with its new members and huge ensemble cast.
The Suicide Squad is scheduled to premiere next year, with veteran Marvel Cinematic Universe and Guardians of The Galaxy director James Gunn at the directing we can expect new and fresh ideas for this upcoming film. Many fans are hoping that with Gunn at the helm he can stir the Suicide Squad film franchise to a new direction. We can hope and see if this new iteration of DC Comics' well known anti-hero team will get the highly positive reaction and success it deserves..
The Suicide Squad is scheduled to release in theaters August 6th, 2021.
KEEP READING: JOE MANGANIELLO HAS A KILLER LOOK BEFORE CAMERAS ROLL ON THE SNYDER CUT. IS DEATHSTROKE BACK?