The live action Peter Pan film Peter Pan And Wendy has made an offer to the hilarious Nick Offerman to play the part of Smee, Captain Hook's bumbling sidekick.
Peter Pan And Wendy has been in the works for years now, but with casting news and the official announcement that the film will premiere on Disney Plus, fans of the boy who never grows up have a lot to be excited about. Peter Pan And Wendy has added a number of impressive actors as well as some young newcomers and it looks like another impressive name has the opportunity to board The Jolly Roger.
NICK OFFERMAN OFFERED ROLE OF SMEE IN PETER PAN AND WENDY
Who would Captain Hook be without his trusty sidekick Smee? With Jude Law as Captain Hook in this live-action adaptation finding the right Smee is an important decision and it looks like Disney has their eye on a masterful comedian. The Illuminerdi has exclusively learned that Nick Offerman has been offered the role of Smee in Peter Pan And Wendy and he could be just the man for the job.  
Mr. Smee is not the usual pirate. instead of cruel and sinister, he's a loyal and funny man who is always there for his Captain. In Peter Pan And Wendy, Smee is described as a supporting character who is the faithful sidekick to the vengeful pirate Captain Hook, Smee brings hilarity to every situation he is in. This is an excellent personality to play against Captain Hook, a man who wants nothing more than to take his revenge on the boy who is responsible for the loss of his hand.
RELATED: JUDE LAW IN TALKS TO PLAY CAPTAIN HOOK IN LIVE-ACTION PETER PAN AND WENDY FOR DISNEY PLUS
Nick Offerman has had an impressive career in comedy, but is probably best known for playing Ron Swanson on Parks & Recreation. Nick Offerman has appeared on a number of other series, both drama and comedy including Fargo, Bob's Burgers, Brooklyn Nine Nine, Good Omens, and many more. Offerman has showcased his comedic abilities in a number of films including Hotel Transylvania 2, Sing, Heart Beats Loud, and more. What could be interesting is that Nick Offerman has experience as a fight choreographer in Chicago theater which could come in handy as a member of Captain Hook's pirate crew.
Ncik Offerman also co-hosts a reality competition series, Making It, with his Parks & Recreation co-star Amy Poehler. Nick Offerman has an impressive range playing a number of different types of characters and he definitely has the ability to play a pirate with a kind streak. Offerman's chemistry with Jude Law would probably be one of the most interesting dynamics to see should he join the cast.
PETER PAN AND WENDY CAST AND CREW
The kids in the cast are relative newcomers with Peter Pan being played by Alexander Molony and Wendy Darling being played by Ever Anderson. Anderson also plays a young Natasha in the long delayed Black Widow film which is scheduled for theatrical release May 7, 2021. Alyssa Alook aka Alyssa Wapanatâhk will play the daughter of the Native American chief, Tiger Lily.
Captain Hook will be played by Jude Law (Captain Marvel, Fantastic Beasts: The Crimes Of Grindewald) and Tinkerbell will be played by Yara Shahidi (Black-ish, Grown-ish). Walt Disney Studio's Peter Pan And Wendy is co-written by David Lowery and Toby Halbrooks with Lowery directing the live-action adaptation. Lowery and Halbrooks have worked together before on another Disney live-action adaptation, Pete's Dragon.
Peter Pan And Wendy will be based primarily on the 1953 Disney animated classic, Peter Pan. The story of a boy who can fly and never grows up. Peter brings the Darling children to his home in Neverland to live with him and his Lost Boys. Also, on the island are mermaids, pirates, and a Native American nation. Speaking of those pirates, Pan is relentlessly perused by the vindictive Captain Hook, along with the genial Smee and the rest of the crew. Pan is responsible for the loss of Hook's hand and the pirate Captain is also being chased by the crocodile who ate said hand and wishes to finish the job.
RELATED: DISNEY'S PETER PAN AND WENDY HAS FOUND ITS TIGER LILY IN ALYSSA ALOOK: EXCLUSIVE
Disney is continuing the trend of adapting their animated classics into live-action films and Peter Pan And Wendy could be one of the greats. A number of other live-action adaptations are coming as well including Pinocchio which will star Tom Hanks and premiere on Disney Plus, as well as The Little Mermaid, which is set for a theatrical release. The Little Mermaid announced their cast on Disney Investor Day on Disney's Twitter. The Lion King and Aladdin, which were both great successes for the studio, are also getting follow up films with an Aladdin sequel and Lion King prequel in the works.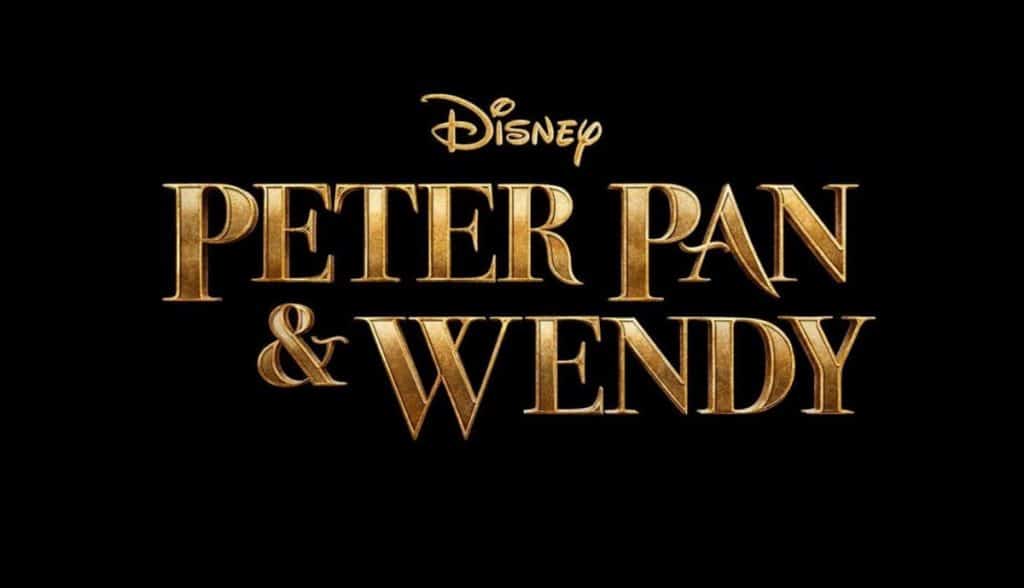 Peter Pan And Wendy is scheduled to begin filming in March 2021 and will premiere on Disney Plus.
Do you think Nick Offerman would make a good Smee? How do you think the dynamic between Nick Offerman and Jude Law would play? Are you excited about Peter Pan And Wendy? Leave your thoughts in the comments below or on our social media.
KEEP READING: DISNEY INVESTOR DAY REVEALS NEW FILMS AND SERIES AND THE RETURN OF OLD FAVORITES