Gal Gadot is set to star in the espionage thriller Heart of Stone for Netflix, as Skydance sold the rights to the streamer.
The movie industry is in a strange situation right now. While studios don't want to cast aside the theatrical model, many are having to face the fact that audiences are more than willing to embrace streaming, especially during a pandemic. Nonetheless, many studios are thinking it's better to sell certain titles to streamers rather than risk box office failure.
Heart Of Stone's Journey To The Small Screen
As reported by Deadline, Netflix has acquired the worldwide distribution rights to the film Heart of Stone from Skydance Media. It's an espionage thriller from writers Greg Rucka (The Old Guard) and Allison Schroeder (Hidden Figures, Christopher Robin). Wonder Woman star Gal Gadot is set to star in this spy genre flick with Tom Harper (The Aeronauts, War & Peace, Wild Rose) attached to direct.
This is the second high-profile project Skydance has sold-off to a streamer this week. First, the Chris Pratt sci-fi film, The Tomorrow War, is headed to Amazon and now Heart of Stone is going to Netflix. The Tomorrow War has already completed post-production a year ago and was originally set to debut in theaters this past December, but was delayed indefinitely due to the ongoing pandemic. Then it was reportedly sold to Amazon in a massive $200 million-plus deal.
RELATED: WATCH THE NETFLIX 2021 FILM PREVIEW IN NEW TRAILER FT. ARMY OF THE DEAD, RED NOTICE, AND MORE
The Heart of Stone project was initially announced in early December, with the studio revealing plans to hatch a female-centric spy franchise of the same caliber as the Mission: Impossible and James Bond films, featuring epic action and global scope. This will be Gadot's second Netflix tentpole film – she's also starring in the Rawson Marshall Thurber-directed heist film, Red Notice, alongside Dwayne Johnson and Ryan Reynolds, which has recently wrapped.
Gal Gadot already has a pretty stacked schedule, so it's uncertain when production will start on Heart of Stone. She's set to start filming Apple TV+'s Hedy Lamarr series in the coming few weeks, and after that, she has Paramount's Cleopatra which she also co-wrote, and WarnerBros.' Wonder Woman 3 already on her list, both films with director Patty Jenkins.
However, weighing the fact that there's no definitive premiere date or start date for either of those projects with Jenkins, it's possible Gadot could start principal photography on Heart of Stone within this year. For now, we can next see Gadot in Kenneth Branagh's Death on the Nile, HBO Max's Zack Snyder's Justice League, and Netflix's Red Notice real soon.
RELATED:
The Netflix film will be produced by Skydance Media's David Ellison, Dana Goldberg, and Don Granger, along with Gadot and her Pilot Wave producing partner Jaron Varsano, Bonnie Curtis, and Julie Lynn. There is no released set for the movie.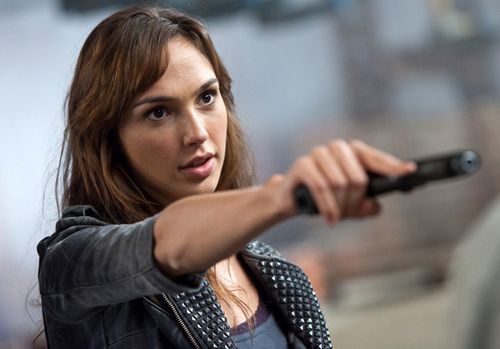 What do you think of this news? Are you excited to see Gal Gadot kick-ass in Heart of Stone? Let us know your thoughts in the comments below or on our social media and be sure to come back to The Illuminerdi for more movie news.
KEEP READING:
Source: