Loki introduced viewers to Sophia Di Martino's Sylvie, a variant of Loki. Join The Illuminerdi as we explore the comic history of this character.
In a recent interview with CinemaBlend, Sophia Di Martino confirmed the behind-the-scenes origin of her character. When asked "Do you believe that Sylvie is a mix of Lady Loki and The Enchantress?", the actor had this to say. 
I think the writers were definitely inspired by the comics and by different parts of the comics and different characters within them. Sylvie is a new character. And you know, this is a new backstory and a new story.

Sophia Di Martino, speaking to CinemaBlend
This interview revealed that while the MCU's Sylvie is a new character, she was inspired by two characters from the comics, Sylvie Lushton AKA The Enchantress and Lady Loki. Only minor elements seem to have been lifted from these characters, but their history could reveal hints for Sylvie's future.
LOKI: THE COMIC BOOK HISTORY OF SYLVIE LUSHTON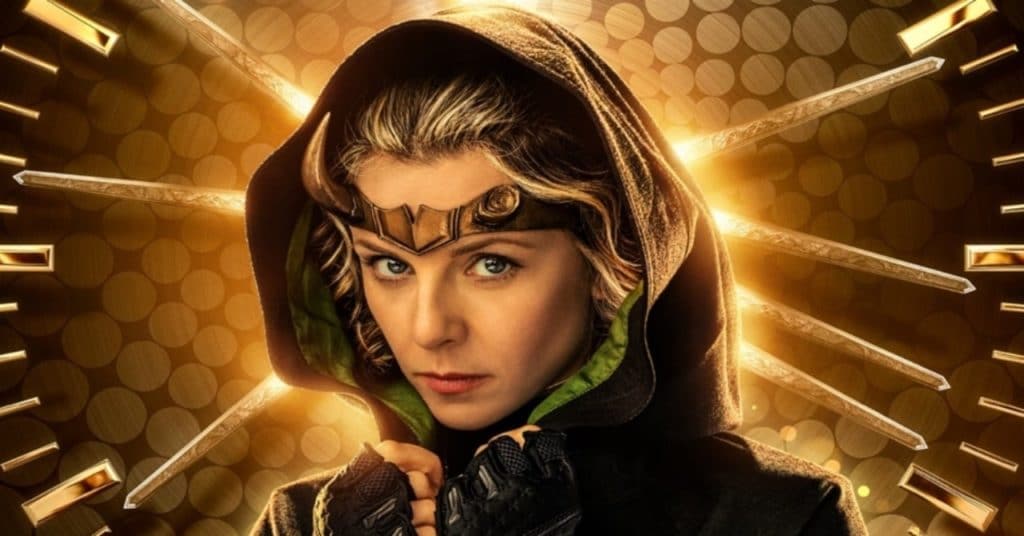 Sophia Di Martino's Sylvie took two things from Marvel Comics' Sylvie Lushton, namely her power and her namesake. While our Sylvie is a variant of Loki hailing from a branch timeline, Sylvie Lushton was merely a human from Broxton, Oklahoma until Loki got involved. 
RELATED: LOKI: IS THE VARIANT GAMORA THE TVA'S NEXT UNEXPECTED TARGET?
Loki, who was actually operating as Lady Loki at that time, imbued Sylvie Lushton with Asgardian powers akin to that of Amora The Enchantress. His goal was to create mischief by leading a mortal to believe they were truly an Asgardian.
Sylvie Lushton first appeared in Young Avengers: Dark Reign #1 as a member of the violent, unstable new team. Led by The Melter and organized by Coat Of Arms, this team was a menace to society during their brief tenure as "Avengers" due to their violent methods, lack of supervision and general instability.
LOKI: THE DEATH OF SYLVIE LUSHTON/ENCHANTRESS
Sylvie was in a relationship with The Melter at that time and spoke with a fake Asgardian accent. Her teammates knew that her accent wasn't legitimate due to the faux-lisp that accompanied it. Sylvie learned the truth about her origin at the end of the five-issue miniseries Young Avengers: Dark Reign.
After the conclusion of that series, Sylvie had minor roles in Avengers Academy and Avengers Undercover before her final role in The Illuminati. In that series, Sylvie Lushton joined with other D-list supervillains such as Titania and The Hood on a new, evil Illuminati team. 
In the seventh and final issue of the series, Sylvie Lushton was banished to one of the nine realms by the original Enchantress, Amora, as punishment for stealing her title. Lushton presumably perished during her banishment, as she was never seen again.
LOKI: THE ORIGIN OF LADY LOKI
The comic book history of Lady Loki is quite different from The MCU's version of "Lady Loki". Sylvie is a variant, while the comic book Lady Loki is actually Loki wearing the body of fellow Asgardian Lady Sif. They first appeared in this unique form in Thor Vol. 3 #5 While this is undoubtedly creepy and weird, there is a simple explanation for it.
As if! The story is confusing, unsettling, and frankly bizarre. Loki ended up as a woman in Lady Sif's body due to the events of Ragnarok. In the comics, Ragnarok is a cycle of death and rebirth that consumed Asgard and practically all of the Asgardians. After they died, their souls temporarily entered mortal beings, before the time came for their true restoration.
As Lady Sif's soul had embodied a sick, elderly woman, her soul was not able to rejoin with her original body when it was restored. As a result, Lady Sif's soulless body went searching for a soul, and found Loki. At least, that's how the God of Mischief tells it.
While undergoing one of their classic schemes to overthrow Asgard and Thor, Lady Loki decided that it was time to revert to their original male form. In Thor #602, Lady Sif was made whole, and Loki's plan was unsurprisingly thwarted.
During their time as Lady Loki, the deceptive Asgardian prince joined The Cabal, a sort of dark Illuminati whose roster also featured heavy hitters like Namor The Submariner and Doctor Doom. Lady Loki also worked alongside Norman Osborn, who was then operating as The Iron Patriot.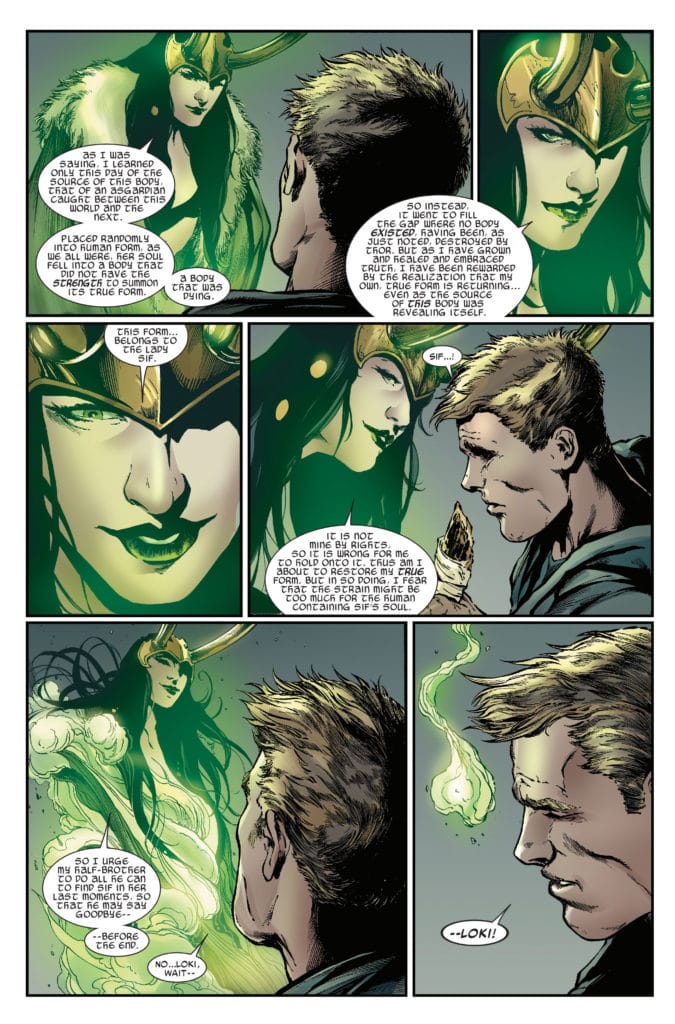 LOKI: WHAT DOES THE FUTURE HOLD FOR SYLVIE?
Sophia Di Martino's Sylvie has quickly become a fan-favorite, therefore as long as she survives Loki, she could have a bright future in the MCU ahead of her. Perhaps she could someday work with the MCU's iterations of The Cabal or The Young Avengers, mirroring her comic book past?
No matter what, we're sure to learn more in the next two weeks as Loki airs it's remaining two episodes. Episode 5 of Loki comes out on July 7th, 2021 at 12AM PST/3AM EST.
Let us know what you think about Sylvie, The Enchantress and Lady Loki on our social media or in the comments below!  
KEEP READING: LOKI: IS IT POSSIBLE THAT THE MYSTERIOUS "SYLVIE" IS MORE THAN JUST LADY LOKI?
Source: CinemaBlend