This August will see the start of Hasbro's Power Rangers celebration month known as "Power Month".
This celebration will feature a number of product reveals and other announcements centered around Saturday August 28th being the 28th birthday for the franchise. With the apparent kick off day of August 1st right around the corner, all of the news currently known for the event being is spread across a number of Hasbro's Fan First Friday events from the last few months.
RELATED: MARK DACASCOS JOINS THE CAST OF LEGEND OF THE WHITE DRAGON
Let's break down everything we know about the event and some of what can be expected.
THE INITAL INFORMATION ON POWER RANGERS: POWER MONTH
On Friday April 9th Hasbro held their Hasbro Pulse Fan Fest event, which before any product reveals had a few general brand updates. During this segment is when Jon of Brand Marketing introduced "Power Month" for the first time. The event was stated to include partnerships with a number of retailers to bring with them products grouped together by themes known as "capsules".
The list of retailers would include GameStop with a Pink Ranger themed capsule, Walmart with a Retro themed capsule, Amazon and Target were confirmed to be participating but details were not able to be revealed at time, and the final retailer would be Hasbro Pulse with a Metallic Armor themed capsule.
RELATED: NEW POWER RANGERS LIGHTNING COLLECTION FIGURES REVEALED AT HASBRO FAN FEST
This Pulse Metallic capsule would be the center of the following product reveals for the rest of the Fan Fest event that day and fans were told that more information would come for Power Month soon.
While Hasbro held another Power Rangers Fan First Friday event on May 14th nothing was mentioned in terms of Power Month information until the following Fan First Friday on June 11th.
THE PIONEERS IN PINK CAPSULE
Power Month finally had its next full capsule reveal on June 11th when four GameStop Exclusive Pink Ranger themed items would be announced. These included a Cell-Shaded MMPR Pink figure, a Zeo Pink and MMPR Pink 2 Pack, a Pink Ranger Helmet and a Pink Ranger Morpher all for the Lightning Collection toy line.
These reveals all had release dates that would be either before the start of August, during said month, or long after when August would be over. This seemed to confirm that while these capsules were originally announced to be a part of the August celebration they would not all come out or be revealed during that month.
RELATED: NEW POWER RANGERS LIGHTNING COLLECTION GAMESTOP PINK RANGER ITEMS REVEALED
But with this capsule now being fully revealed there were still three more on the table, if everything was going to go as originally stated back in April.
Many fans assumed there would be other Fan First Friday events similar to the Pink one from June 11th that would be focused on a certain capsule but the next event on July 2nd wasn't that at all.
FURTHER DETAILS
On July 2nd the next Fan First Friday event was held and is currently the most recent one. At this event Hasbro once again confirmed the Power Month celebration as well as Power Rangers' involvement at the upcoming Hasbro Pulse Con 2021 this Fall. Power Month was confirmed to start on August 1st, with new reveals happening every single week, as well as each of these weeks having a certain theme.
RELATED: POWER RANGERS LIGHTNING COLLECTION WAVE 10, DINO FURY TOYS & MORE REVEALED
The new information about themed weeks seemed to slightly contradict the idea of themed capsules that were originally announced as two of the original five had already been shown and the remaining three are not enough to fill of the weeks of August but it's yet to be seen how exactly the reveals will be carried out.
One of the biggest pieces of information confirmed about Power Month was that the numerous upcoming product reveals would see the fan favorite Lightning Collection have its 100th figure reveal. The end of the July 2nd Fan First Friday brought figure reveals up to 91, which was raised to 92 a few weeks later with the Hasbro Pulse Con Pudgy Pig figure being revealed at the end of July.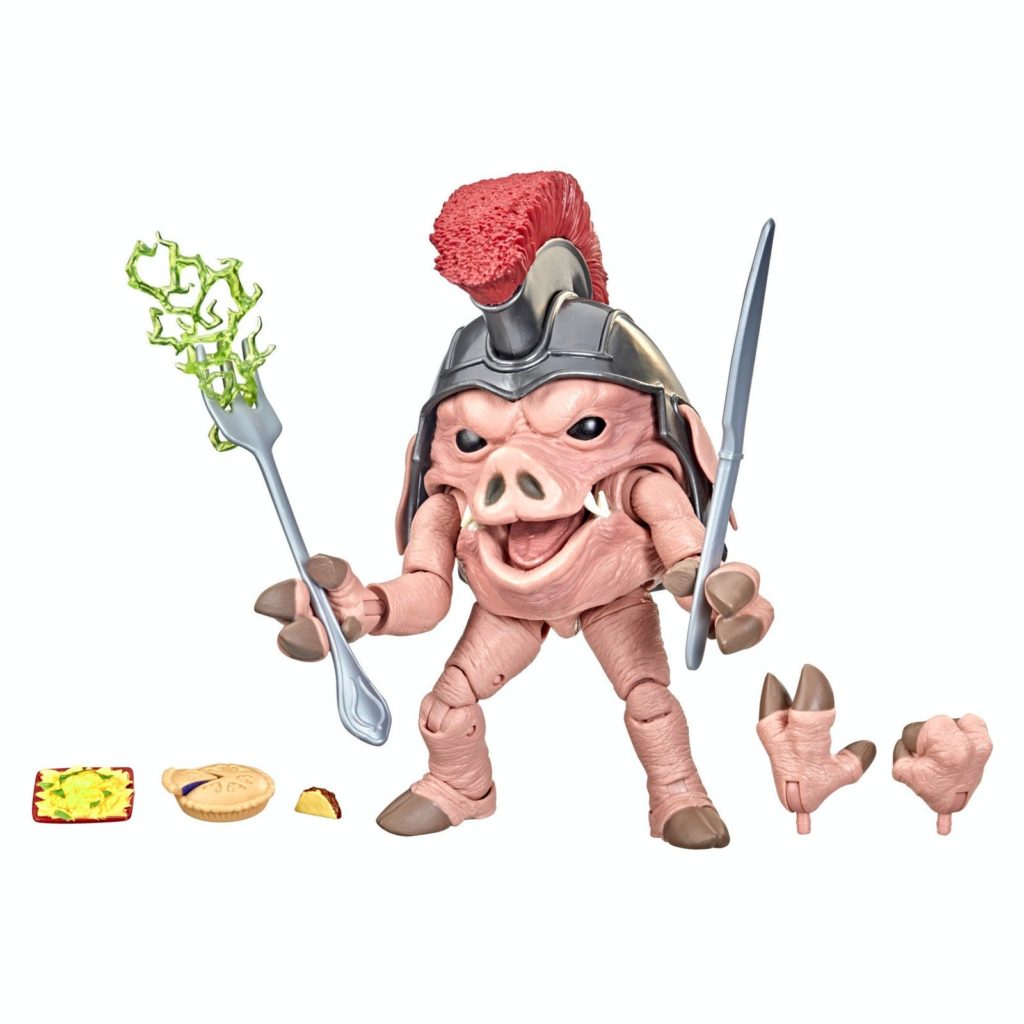 With Power Month only a few days away that means the Lightning Collection should see at least eight more figures revealed during the celebration and thanks to numerous leaks over the last few months there is a lot that can be picked from.
LEAKED POWER RANGERS LIGHTNING COLLECTION
Thanks to numerous internet detectives in the fandom including Illuminerdi's own Josh Perry, listings have been found on a number of websites pointing to upcoming Lightning Collection figures that could be revealed during this event. Of course it's not guaranteed all of these will be seen during August as some things will still be needed for Hasbro Pulse Con reveals, but it's safe to assume a number of these will finally be shown next month.
The safest bet for a reveal is the upcoming Ecliptor and Astronema 2 Pack. Originally leaked under the codename of "PRG BLT LAVA EQUINOX 2PK" on Amazon France back in March this unannounced set appeared on display at the 2021 Wonder Festival in China back in June, giving fans the first look.
This set has still only been leaked, and while this display might make fans think it's off the table for a Power Month reveal, there was already a perfect chance to reveal it during the July 2nd Fan First Friday when it was indirectly discussed by hosts John and Emily without directly confirming the existence of the set.
RELATED: FIRST LOOK: POWER RANGERS LIGHTNING COLLECTION ECLIPTOR & ASTRONEMA 2-PACK!
Seeing as this two pack has only been seen on Amazon sites around the world it is a safe bet to be a part of the unknown themed Amazon capsule and could very well be one of the earliest reveals as for a time it was listed as an August 1st release on said sites, though that is likely a placeholder.
Another In Space figure could appear during the event as well, and that is the final member of the team, In Space Silver. A few weeks back The Falcon's Hanger, a retailer from Singapore listed an upcoming In Space Silver figure for pre-order as part of listing upcoming retailer exclusives for the Fall. They had him listed under an August release which could point to a reveal that month for him. There are no pictures for this release just yet nor is there an idea of what store he will be be released at but with no exclusive listed for Walgreens yet this year, it's a safe bet he could be there.
THE CASE OF THE MISSING ANDROS
One product that should finally show up during Power Month is Andros. He was revealed during the May 14th Fan First Friday earlier than originally planned based on comments made during the reveal, and has yet to be given a confirmed release date or retailer.
Listings have already shown that he will be sold at Target and just this past week thanks to Twitter user @Japanime9393 new pictures have popped up in the Target system for him as well as him finally being listed under his true product name and not the codename of "DISGUISED ZTH JUPITER" which seem to point to him finally coming out soon, especially as Target is currently undergoing a toy section reset that will bring in new items. While news for him is likely to come during August he will not help get the number from 92 to 100 figures as the current number already has him included as he has already been revealed.
TEENAGE MUTANT NINJA TURTLES LIGHTNING COLLECTION
RELATED: TOY RUMORS: POWER RANGER LIGHTNING COLLECTION LEAKS SPD A SQUAD AND TMNT CROSSOVER TWO PACKS LEAKED
Some of the most anticipated possible reveals come from the leaked listings for three upcoming TMNT based Lightning Collection 2 Packs as well as a codename for a "PRG FAN BOOM SHREDDER" figure. These are likely to be based on the Turtle Ranger suits seen in the 2020 Boom! Studios and IDW comic crossover event. While these listings leaked back in February from a distributor website there has been little info on them since besides their product numbers and barcodes being found in May.
With seven figures being a part of these listings they would be a quick and easy way to bump that figure number up and over the past few weeks both the Power Rangers and TMNT social medias have been posting corresponding posts tagging each other that seem to point to some sort of announcement coming down the pipeline, whether that is a sequel comic or these figures, Power Month is a great time for that news to appear.
RETRO POWER RANGERS MORPHS WAVE 2
The last of the capsules with a confirmed theme was Walmart with their Retro Capsule. This is one of the three yet to be shown but what it could contain may have just been released. While listings for these items were found months ago this past week Instagram user @nostalgic_los found the second Wave of the Walmart Exclusive Retro Morph figures in Texas. This Wave consists of MMPR Yellow, Green, and White to finish the team, as well as Ranger Slayer. While these are already being found in stores they have not been revealed yet and likely will be during a Retro themed week.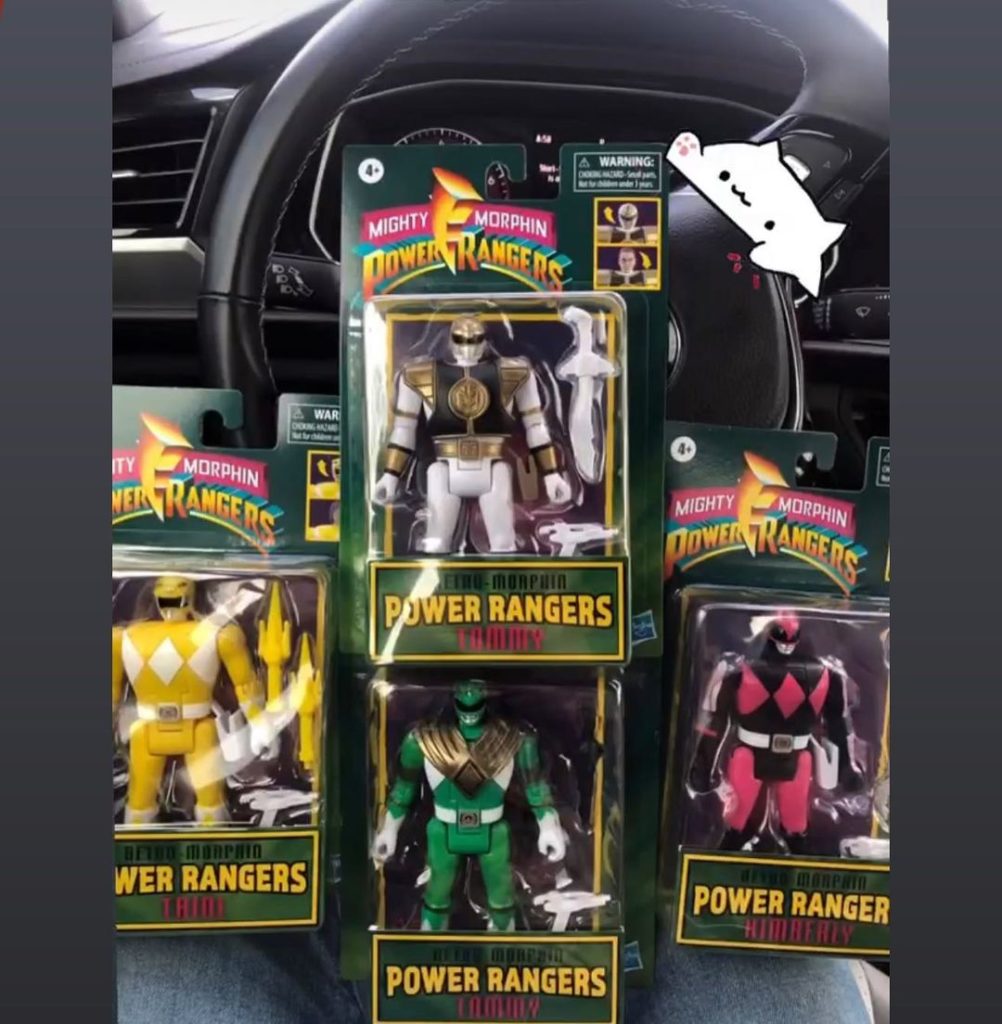 OTHER POSSIBLE POWER RANGERS REVEALS AND NEWS
While these leaked items are some of the most likely to appear during this month there is plenty more that can be shown. The July 2nd Fan First Friday ended with a tease of an upcoming MMPR Season 3 Ninja Ranger mode figure coming soon that could be shown, with a possible listing for it "6IN NINJETTI" already being found in the Toys R Us Canada system. A good possible candidate for figure 100 could be Metallic Armor MMPR White, as he is the last one yet to be revealed in the Metallic Armor line and with the very first figure for Lightning being the regular MMPR White he would be a great call back.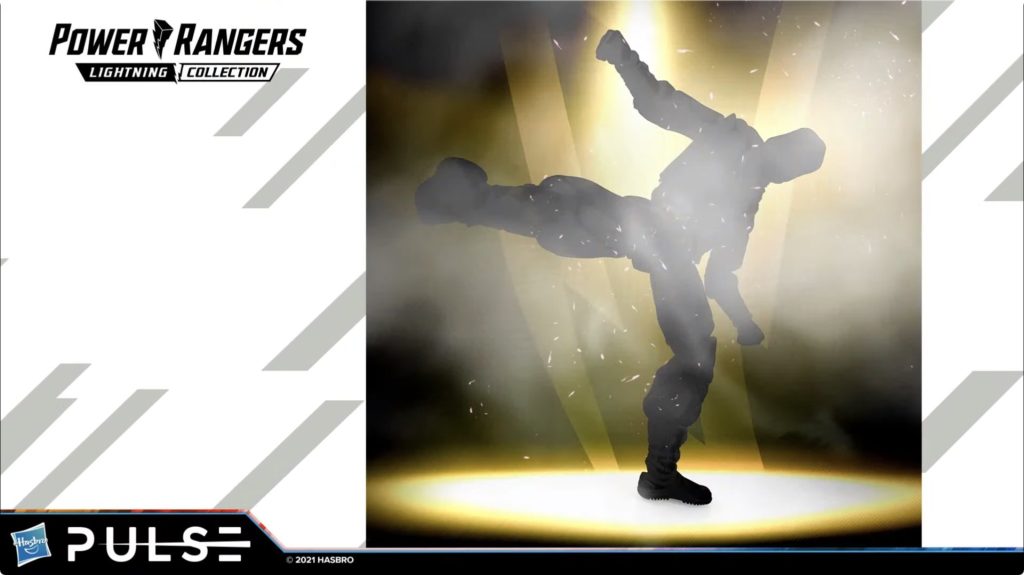 RELATED: 3 NEW EPISODES OF POWER RANGERS DINO FURY ARE NOW AVAILABLE ON NETFLIX
Of course Dino Fury can't be forgotten as Episodes 9-11 have yet to air on Nickelodeon yet a Saturday August 28th "Power Rangers Day" return could be perfect timing as well as confirmation on when Episode 12 will drop on Netflix could be another announcement for the event.
Regardless of what Hasbro has planned from what we already know to what has already been found August's Power Month Celebration should be something special for any fans of the franchise when it kicks off this upcoming weekend.
Pictures of all items © Hasbro
To stay up to date with all the news for the Power Rangers Lightning Collection fans can check out The Illuminerdi's Josh Perry on his weekly Lightning Storm YouTube series every Saturday at 9:00 am Pacific or on Twitter at @LightningFigPR. What news do you want to see during August's Power Month? Leave your thoughts in the comments below or on our social media.
KEEP READING: POWER RANGERS: THE LEGACY OF THE PHANTOM RANGER