Our review for Netflix's newest animated musical Vivo, featuring original songs by Lin-Manuel Miranda.
Lin-Manuel Miranda has had quite a year. The film adaption of his Broadway musical In The Heights was released, his latest collaboration with Walt Disney Animation Encanto will hit theaters later this year, and his directorial debut Tick, Tick… Boom, starring Academy Award Nominee Andrew Garfield will hit Netflix this fall. And now he executive produced, wrote the original songs, and lends his voice to a singing kinkajou in the latest Sony Pictures Animation picture, Vivo.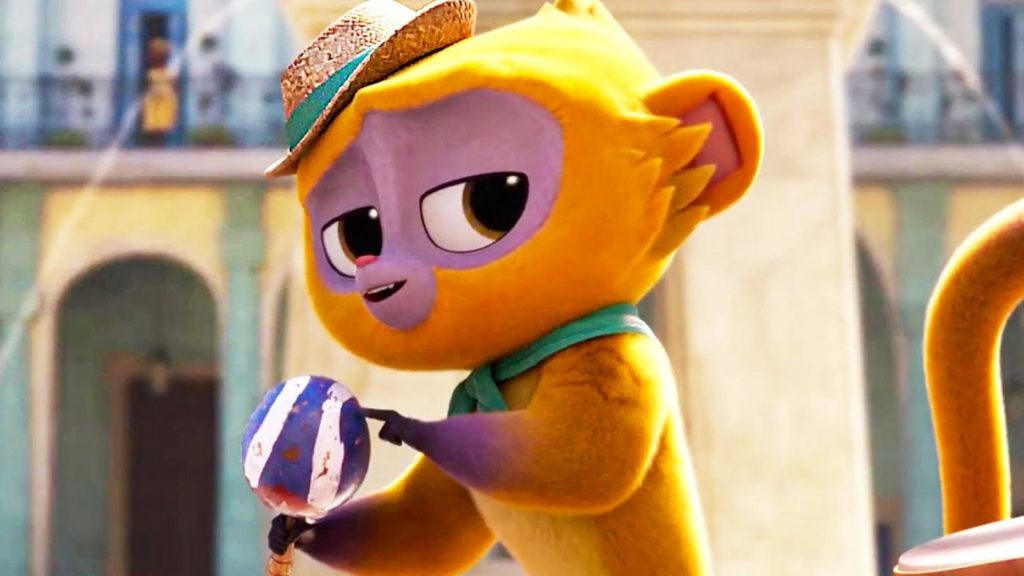 It's hard to ignore the songs, basically every single one is great and fits the scene. They are catchy, modern, and emotional, if they have to be. But this comes as no surprise after Miranda's incredible work for Disney's Moana, his musical Hamilton, or In the Heights.
The voice work in the film is fine, but truly shines during musical numbers. I was skeptical at first about Miranda's voice for a little kinkajou, but it suited the character fairly well.
Vivo's plot is fairly simple, yet features some potentially emotionally resonating topics. The animation is bright, spirited, and colorful. I also want to point out the great switches between 3D and 2D animation in some of the musical numbers.
RELATED: SHORT CIRCUIT SEASON 2 REVIEW: MAGICAL FILMS BRING JOY
Netflix's latest animated adventure is a fun time for the entire family, featuring some great songs, vibrant animation and culturally relevant themes. It would have benefitted from a longer runtime but due to it's actual, relatively short runtime there is no excuse to not go on this music filled journey.
3/5
Vivo Synopsis
A one-of-kind kinkajou (voiced by Lin-Manuel Miranda), embarks on an unforgettable, musical adventure to deliver a love song to Marta (voiced by Gloria Estefan) on behalf of his owner Andrés (Buena Vista Social Club's Juan De Marcos).
Vivo is globally available on Netflix. It is directedy by Kirk DeMicco and co-directed by Brandon Jeffords. Its voice cast includes: Lin-Manuel Miranda, Ynairaly Simo, Zoe Saldana, Brian Tyree Henry, Michael Rooker and Juan de Marcos González. What do you all think? Have you seen it already, if so how did you like it? Let's discuss everything in the comments down below and on our Twitter.
KEEP READING: FREE GUY REVIEW: AN ORIGINAL FILM THAT IS MORE THAN A GAME