It looks like James Gunn will be jumping back over to DC after he finishes work on the third Guardians Of The Galaxy film at Marvel. It's long been expected, but James Gunn has officially confirmed that he is currently developing another DC project.
James Gunn confirmed this exciting news in a tweet, "Yes, I'm developing another DC project besides Peacemaker.
JAMES GUNN CONTINUING TO WORK WITH DC COMES AS NO SURPRISE
This shouldn't come as a shock to fans given the fact that that James Gunn has teased ideas for a sequel to The Suicide Squad, other spin-off ideas besides Peacemaker, and Walter Hamada has said, "He'll be back. We have more stuff planned."
Although James Gunn hasn't hinted at what this mysterious new project is, he did tease in an interview with ScreenRant that there is another corner of the DC universe he'd like to explore saying, "It's not what anybody would expect, I'll tell you that much."
Gunn recently shot down rumors of a Bloodsport project in the works tweeting, "There is a possibility of seeing more #Bloodsport in the near future – something I'd love to see! – but there is nothing currently in development."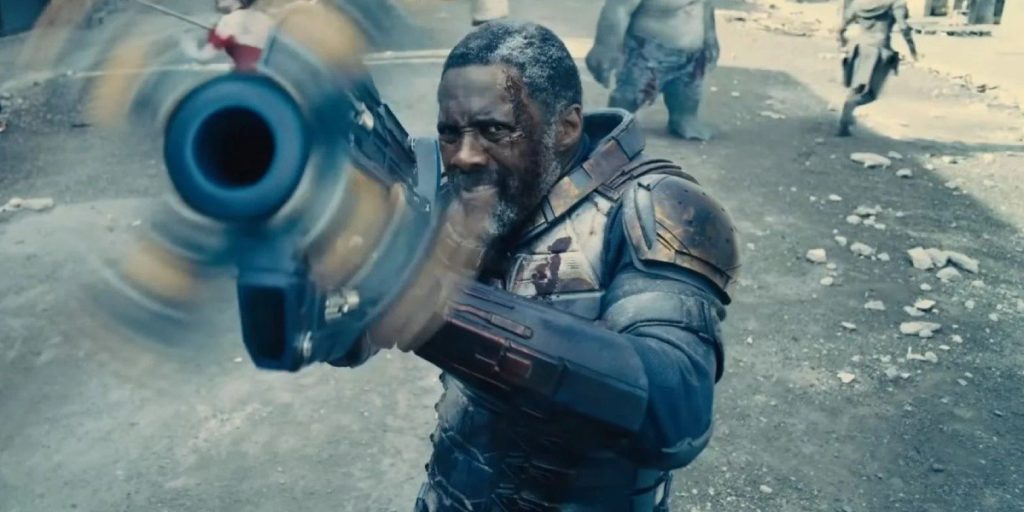 After the completion of Guardians of the Galaxy Vol. 3, and the Holiday Special, he seems to be wrapped up over at Marvel, at least for the foreseeable future. At DC Gunn was given complete freedom when he was working on The Suicide Squad and even worked on Peacemaker, which is scheduled to premiere in January, over the course of the pandemic. Gunn is a huge comic book fan and has even talked about other obscure characters he considered including in The Suicide Squad.
RELATED: THE SUICIDE SQUAD: JAMES GUNN REVEALS HOW HE CHOSE THE INSANE OBSCURE DC CHARACTERS FOR THE TEAM
DC's continued interest in James Gunn isn't a huge surprise. Although The Suicide Squad wasn't the massive box-office hit that many fans expected it to be the film did earn over $167.3 million worldwide at the box-office and according to Samba TV was streamed by 4.7 million homes on HBO Max in the first 17 days of release, making it HBO Max's third most streamed film. The Suicide Squad's box-office gross was likely impacted by the ongoing pandemic as well as the same day and date release in theaters and on HBO Max.
While James Gunn's first DC film has already hit theaters, fans are eagerly awaiting the spin-off series Peacemaker. The series will follow the titular character on an adventure post The Suicide Squad along with some other familiar faces from the film. And now Gunn fans have even more to look forward to with this teasing tweet, although there are still a ton of questions. The tweet only reveals that he is developing another DC project not if it will be a new theatrical film or another television series for HBO Max.
RELATED: WALTER HAMADA CONFIRMS JAMES GUNN WILL RETURN TO HELM ANOTHER DC PROJECT AFTER THE SUICIDE SQUAD'S CRITICAL SUCCESS
DC has a huge roster of characters from the heroes and villains that are known around the world like Superman, Batman, Joker, and Harley Quinn to characters who have only appeared in a handful of comics. James Gunn explained in an interview with Entertainment Weekly why he chose The Suicide Squad instead of something like Superman for his first DC project, ""Things like Superman, Justice League, people have so many ideas about who they are that it seems like less of a fun playground."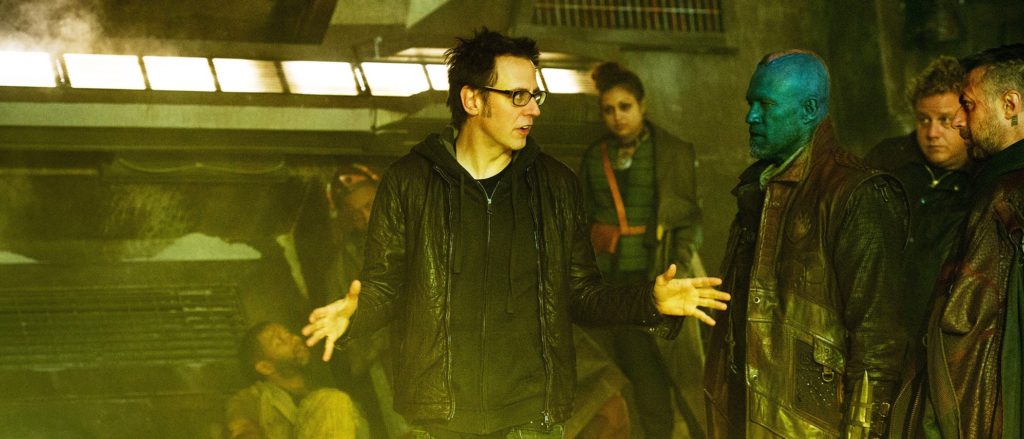 James Gunn has become famous for taking lesser known comic book characters like the Guardians of the Galaxy and Polka-Dot Man and making them household names. With Gunn developing a new project and previously teasing that what he's interested in working on for DC isn't what people would expect DC fans are sure to be in for a wild ride. Hopefully the writer and director drops more hints about this new project soon.
Fans can expect to learn more about James Gunn's upcoming Peacemaker series at DC Fandome on October 16, 2021. Peacemaker is scheduled to be premiere on HBO Max in January. The Guardians of the Galaxy Vol. 3 is scheduled to hit theaters May 5, 2023 with the Holiday special scheduled to debut on Disney Plus is December 2022. James Gunn has a lot of great superhero content on the horizon and it looks like that won't be slowing down any time soon.
Are you excited to see another DC project from James Gunn? Do you hope it's a movie or a HBO Max series? What do you think this new project could be? Leave your thoughts in the comments below or on our social media and check back for more DC and James Gunn news.
KEEP READING: JAMES GUNN BELIEVES THERE IS AN AMERICAN AUDIENCE FOR KAMEN RIDER