Black Adam is gearing up to be one of the most exciting new DC films, centered on the infamous anti-hero and the lesser known DC superhero team, the Justice Society of America. The JSA will feature characters that thus far have not had their due on the big screen with Hawkman, Dr. Fate, Atom Smasher, and Cyclone set to make their live action big screen debut.
The dynamic between the JSA should be exciting to see with Hawkman, a reincarnated Ancient Egyptian Prince, and Dr. Fate, a powerful sorcerer with the knowledge and wisdom of a millenia, serving as veteran superheroes. In an exclusive interview with The Illuminerdi, Black Adam producer Hiram Garcia hinted at intriguing origins for the two younger members of the JSA, Atom Smasher and Cyclone.
"I think what's fun about both those characters, and Noah and Quintessa both do a great job with it, is both those characters, even though they're the young members of the team and essentially the youth of the organization, they have complex flash past as well. That's the beauty, I think, of all the characters we have in this film, is that no one is coming from a cookie-cutter pass.

They all have complex stories to tell that do affect their performances in terms of how those characters function. But I think both of them do a really good job while still carrying a weight of complex past, they're definitely the bright eyes in the group and they provide the fun and the humor."
Atom Smasher could have a particularly complicated past if Black Adam pulls from his comic origins. In the comics Atom Smasher is the godson of Al Pratt the first hero to take on the moniker the Atom and a founding member of the JSA.
RELATED: BLACK ADAM: THE ATOM PRIMED FOR A HUGE LIVE-ACTION DEBUT IN UPCOMING DC BLOCKBUSTER
The Direct broke the news that Al Pratt will be appearing in Black Adam, which makes sense given his connection to Albert Rothstein aka Atom Smasher and the JSA. In the comics, Albert Rothstein would later join the JSA following in his godfather's footsteps. Interestingly Rothstein actually inherited his metahuman ability of super strength and control of his molecular structure from his grandfather, the villain Cyclotron, in the comics.
BLACK ADAM PRODUCER HIRAM GARCIA TEASES THE FASCINATING BACKSTORIES OF ATOM SMASHER AND CYCLONE
"Noah is amazing, man. He is so impressive, so funny, and he really brings Atom Smasher to life in a way that I think is going to be very unique to what comic book fans are used to. I think Quintessa does the same thing. What they're able to do with Cyclone. And I think Cyclone's a character that not many fans are as familiar with, which is always really appealing to us because we love to introduce these characters.

They have a fascinating backstory with relatives that they're attached to, with experiences that they've lived to get to the point they are. So they both did an amazing job. They had amazing chemistry from the first moment they read together."
RELATED:
Cyclone is a lesser known DC character, but with an interesting history tied to the first Red Tornado. In the comics Cyclone is the granddaughter of Abigail Mathilda "Ma" Hunkel who takes on the moniker Red Tornado to fight local criminals in her New York City neighborhood. Hunkel at one point nearly applied to be a member of the JSA, but was forced to leave, due to her pants splitting, before she had the chance. She is later joined in her crime fighting by the Cyclone Kids, her daughter, Amelia "Sisty" Hunkel, and their neighbor, Amelia's future husband, Mortimer "Dinky" Jibbet. Years later Ma Hunkel became the caretaker of the JSA's Manhattan headquarters/museum.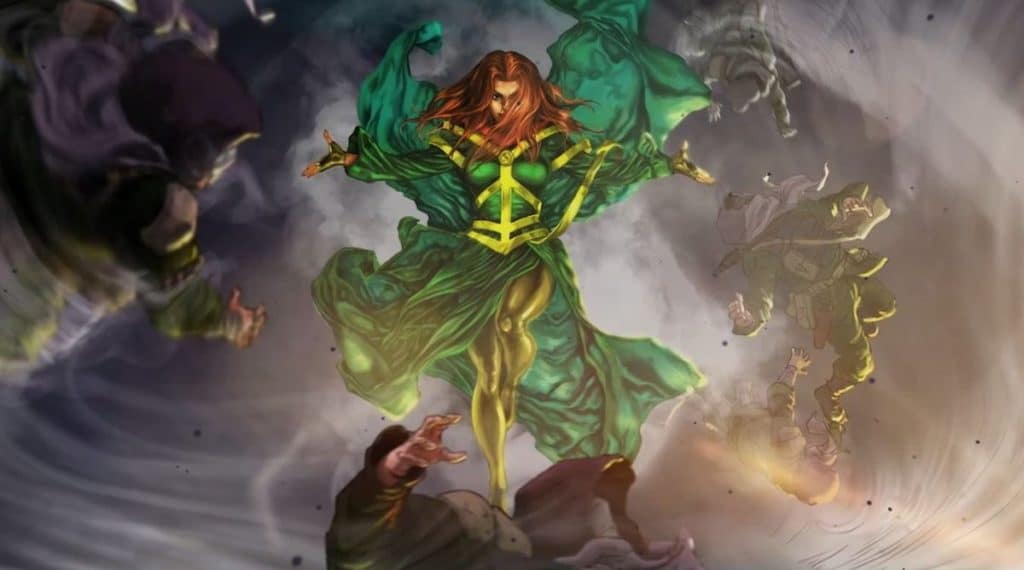 Maxine Hunkel is Ma Hunkel's granddaughter who is able to control wind and sound currents. She gains her powers after being kidnapped as a child and injected with nanobytes by T.O. Morrow, the creator of the Red Tornado android. Maxine grew up idolizing the JSA and is thrilled to become a member after her powers manifest.
We at The Illuminerdi broke the news that Ma Hunkel would be a part of Black Adam, but what is interesting is based on our information it looks like Black Adam will be reinventing Red Tornado as transgender. It looks like the character will also serve a similar role for the JSA that they did in the comics being described as, "caretaker of the Hawkman and his museum."
RELATED: BLACK ADAM TO REINVENT GOLDEN-AGE HERO MA HUNKEL AS DC'S FIRST TRANSGENDER MOVIE STAR: EXCLUSIVE
Atom Smasher and Cyclone are tied to the JSA through family members which are likely the "relatives that they're attached to," which gives them the hinted at "fascinating backstory." It will be interesting to see how Black Adam adapts the comic origins of Atom Smasher and Cyclone and how they are tied to the JSA. If the origins of their powers are the same it could also be a part of the experiences that they have been through with Cyclone gaining hers from being experimented on and Atom Smasher inheriting his from a villainous relative.
Black Adam has put together an interesting cast of characters to form the JSA with not only different generations of heroes, but legacy superheroes. Hiram Garcia seems especially impressed by the chemistry between Black Adam's JSA cast and how it translated onscreen.
"The key is that you hear me keep talking about it, it's just great chemistry. Everyone's actors, everyone's performers, and it's their job to bring these things to life. But the truth is, when off-screen there's a genuine friendship behind everyone and a genuine bond, I think it does show on the onscreen performances. These guys all genuinely became friends, created really special relationships. They were all hanging together offset. And so when they did get on camera and onset, it shines even more. And I think you feel that in this JSA."
With the two younger members of the JSA intrinsically tied to superheroes through their family it will be interesting to see a new generation of heroes learning from and working with more established heroes in Black Adam. Hawkman and Dr. Fate are old souls, as is Black Adam, by design. Bringing in younger heroes who have likely grown up hearing stories about the JSA should add a compelling depth to the different relationships and it will be interesting to see which characters bond.
RELATED: DOES THE BLACK ADAM DC FANDOME FOOTAGE TEASE DR. FATE BESTOWING THE POWER OF THE AMULET OF ISIS UPON ADRIANA TOMAZ?
It makes sense that Hiram Garcia would attribute so much importance to the chemistry between the actors and characters of the JSA in Black Adam considering how layered the performances likely need to be. Watching as Black Adam takes on this unique team will be exciting to see especially with how each of the different heroes could come into play during the film.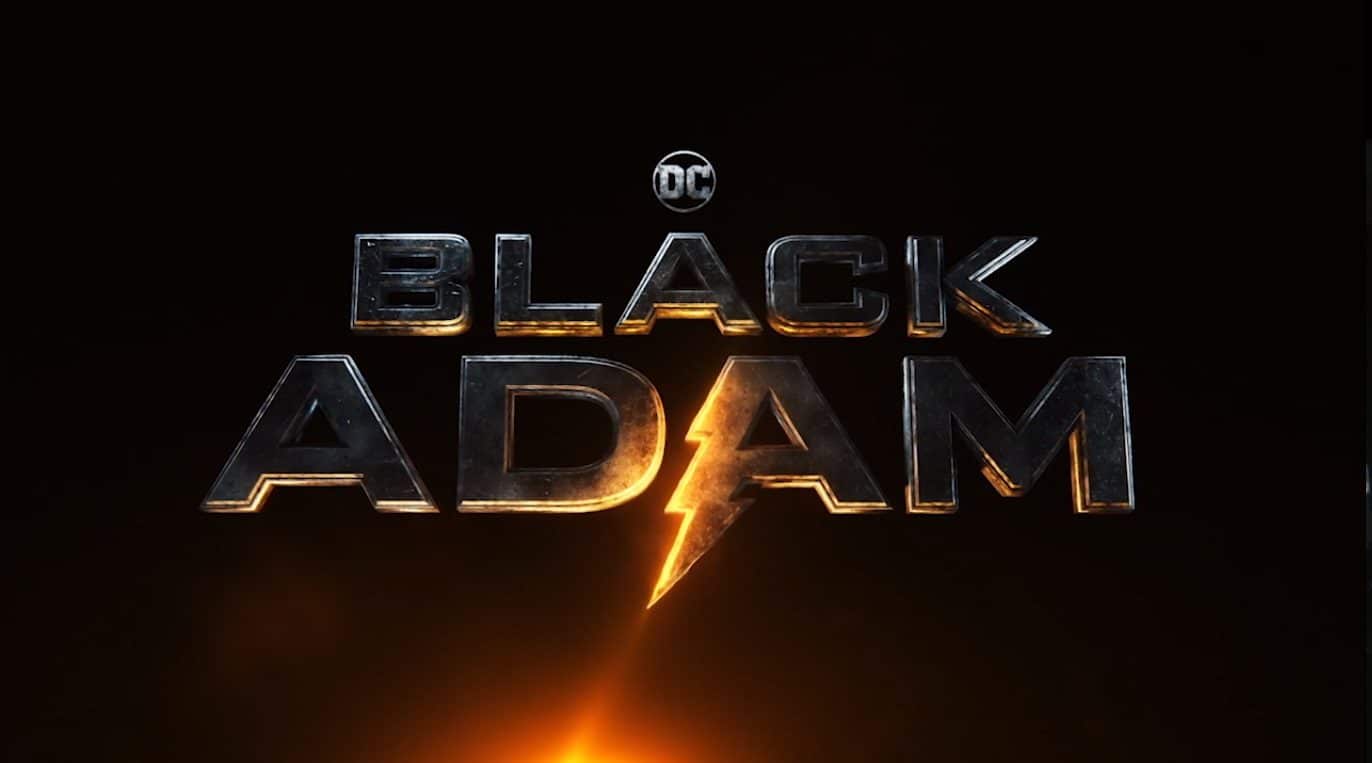 Black Adam is scheduled to hit theaters July 29, 2022. Are you excited to see the JSA take on Black Adam? Which JSA member are you looking forward to the most? Leave your thoughts in the comments below or on our social media and check back with The Illuminerdi for more DC and Black Adam news.
KEEP READING: THE SPECTRE: BLACK ADAM PRODUCER ON THE CHANCES OF A FEATURE FILM ADAPTATION AND WHY THE CHARACTER IS INTRIGUING: EXCLUSIVE