Hawkeye has introduced a ton of amazing characters including Kate Bishop herself who many are speculating will take on the mantle of Hawkeye by the end of the series. One of the most intriguing new characters to be introduced in Hawkeye is Echo. The third episode opened with Echo's backstory including her father's murder at the hands of Ronin. Echo's tireless pursuit for her father's killer has been her primary motivation throughout Hawkeye, but with two episodes left it will be interesting to see how her spin-off series is set up.
In the comics, Echo has connections to both Kingpin and Daredevil and this is expected to be true in the MCU as well, especially given the rumors surrounding Kingpin and Daredevil's upcoming MCU debuts as well as their possible involvement in the new Echo series. Not much is known about the spin-off series, other than the fact that Alaqua Cox will return to play the titular character and Marion Dayre (Better Call Saul) is the head writer. However, according to Murphy's Multiverse, it looks like Echo may have found at least one of their directors.
HAS THE ECHO SPIN-OFF SERIES FOUND ONE OF ITS DIRECTOR?
This rumor points to director Sydney Freeland possibly directing one or more episodes of this series. Murphy's Multiverse points not only to Freeland's experience as an award-winning director, but the fact that she is currently following Alaqua Cox, Marion Dayre, and a number of other writers that are working on the new series on Instagram and they are following her as well. Sydney Freeland seems like a fantastic choice to direct one or more episodes of Echo not only due to her body of work but the fact that Freeland herself is Navajo which could bring authenticity to the titular character's story and perspective.
RELATED: MARVEL STUDIOS' ECHO FINDS A NEW SHOWRUNNER IN BETTER CALL SAUL'S MARION DAYRE
Sydney Freeland is no stranger to Disney. She was a Disney Scholarship recipient in 2007 and a Disney Fellowship semifinalist in 2008. Freeland's feature directorial debut, which she also wrote, is the award-winning Drunktown's Finest, a drama following three Navajo Native Americans, which premiered at Sundance Film Festival in 2014. Freeland also has an impressive resume as a television director including episodes of Station 19, Fear The Walking Dead, Nancy Drew, and Emergence. Freeland has recently directed two episodes of Reservation Dogs the FX on Hulu series co-created by Taika Waititi and Sterlin Harjo. Interestingly Reservation Dogs also starred Zach McClarnon who played Echo's father in Hawkeye and could potentially return in the new spin-off series possibly through flashbacks.
With Echo being the first Native American MCU hero Sydney Freeland would be an excellent fit for the new series. Freeland could bring a unique perspective to the series if she does in fact direct one or more episodes as a transgender Navajo woman who grew up on a Navajo reservation. Her experience and career trajectory seem to make her a perfect fit for Marvel Studios. Echo is also rumored to feature a number of Daredevil characters specifically the return of many of the cast from the Netflix Daredevil series, like Charlie Cox as Matt Murdock aka Daredevil.
RELATED: HERE IS HOW HAWKEYE EXPLORES THE UNIMAGINABLE COST OF TRYING TO BALANCE BEING A HERO AND A FATHER
However, Echo will also likely feature a number of Native American characters with star Alaqua Cox teasing casting for Jessica, a deaf 15-18-year-old Native American or Latinx fluent in ASL, and Iris a deaf Native American or Latinx in her late twenties to early thirties fluent in sign language. Echo's story has already been changed from the comics with Ronin's involvement in her father's death which opens up endless possibilities for the series creative team to build out this character, who could very well be a major part of the MCU in the future.
Alaqua Cox has proven herself to be a powerful performer able to portray the sheer aggressiveness, tenacity, and cleverness of a fighter and the vulnerabilities of a daughter trying to avenge the unjust death of her father. And when sharing the screen with Jeremy Renner and Hailee Steinfeld she has proven herself to be a scene-stealer making it clear why Marvel Studios recognized her star power and trust her to lead a series. If this rumor is true, Sydney Freeland could be the perfect director to take on one or more episodes of this highly anticipated spin-off series.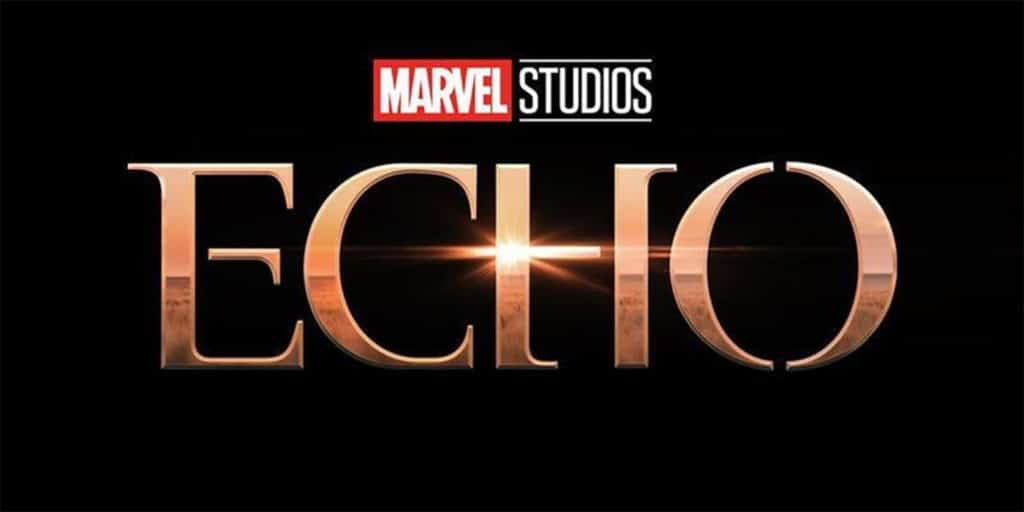 Do you think Sydney Freeland would be a good fit for the new spin-off series? Are you excited to see Echo's story continue in the spin-off series? How do you think Hawkeye will set up the spin-off series? Leave your thoughts in the comments below or on our social media and check back with The Illuminerdi for more MCU news.
Source: Murphy's Multiverse
KEEP READING: ECHO: WHAT YOU NEED TO KNOW ABOUT THE EXCITING NEW HAWKEYE SPIN-OFF SERIES