Moon Knight is only a week away and the new Marvel series is introducing some exciting new characters including the titular hero, the enigmatic antagonist Arthur Harrow (Ethan Hawke), and Layla El-Faouly (May Calamawy) a mysterious woman from Marc Spector's (Oscar Isaac) past. Moon Knight follows Steven Grant (Oscar Isaac) a mild-mannered gift shop employee with Dissociative Identity Disorder who gets pulled into a world of mystery, danger, and Egyptian Gods.
RELATED: MOON KNIGHT: DIRECTOR MOHAMED DIAB REVEALS ETHAN HAWKE SIGNED ONTO THE NEW MARVEL PROJECT WITHOUT READING A SCRIPT
Moon Knight is exploring Dissociative Identity Disorder from the perspective of the titular hero, but part of what is so intriguing is how the other characters interact with the different personalities.
MAY CALAMAWY TALKS ABOUT HER CHARACTER'S DYNAMIC WITH STEVEN GRANT VERSUS MARC SPECTOR IN MOON KNIGHT
The Illuminerdi had the opportunity to attend the Moon Knight Virtual Press Conference where series star May Calamawy explained how her character Layla interact with Oscar Isaac's Steven Grant versus Marc Spector.
"Oscar did such a good job at, like — I watched Oscar a lot on this project. He was like — I didn't tell you, but you were a big acting teacher for me throughout –"

Oscar Isaac jokingly added, "I could tell. I could tell. You didn't have to tell me."

May continued, "Yeah, I don't want to compliment him now. But he really understands it at such a cellular level. And when he would be each character, it was really two separate people, and I could feel the energy. I wouldn't even have to ask who he was. With Marc, I would find myself more guarded around. With Steven, I'd feel more nurturing. And there was no intellect or thought process involved in it. It was just visceral, and it was so fun to work with you and experience that."
RELATED: MOON KNIGHT: OSCAR ISAAC ON STEVEN GRANT'S UNIQUE COMEDY STYLE AND HOW HIS INTERNAL STRUGGLE DIFFERENTIATES HIM FROM OTHER MCU HEROES
The different dynamics that Oscar Isaac has with the other characters, notably May Calamawy's Layla and Ethan Hawke's Arthur Harrow, is an exciting part of the series. It's interesting how deeply Isaac seemed to have immersed himself into the roles, with May being able to identify which character he was playing without asking.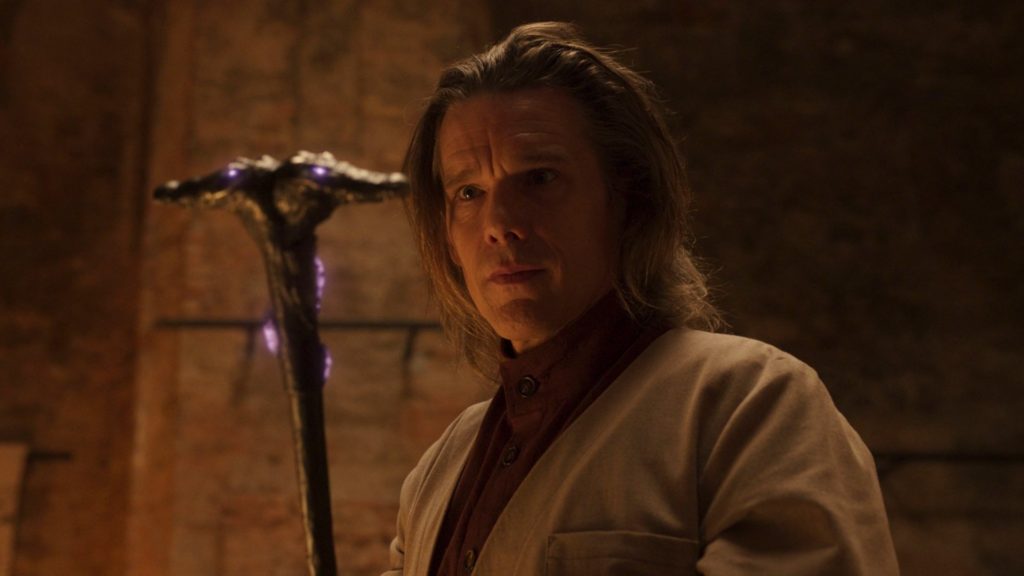 Moon Knight is a largely male dominated story with Oscar Isaac's Steven Grant, Marc Spector, and Moon Knight at the center of it as well as Ethan Hawke's menacing Arthur Harrow. During the press conference Ethan Hawke made it a point to call attention to May Calamawy and how she fought for her character, Layla.
"But you had the hardest job because look at what you're looking at right now. It's a very male-driven rehearsal room. And she had to fight for Layla all the time, and she did. And it was…my favorite thing about watching it was watching you ask questions, keep pushing, keep pushing, keep trying to make her a three-dimensional person. And it was challenging because it's a male-driven story."
RELATED: EXECUTIVE PRODUCER GRANT CURTIS REVEALS MOON KNIGHT WAS ON KEVIN FEIGE'S RADAR SINCE DAY 1 AND OSCAR ISAAC TALKS ABOUT MOON KNIGHT'S REAL SUPERPOWER
Making sure Layla is a fully developed three-dimensional character is extremely important. May made it a point to say she wasn't the only one fighting for her character, Layla, crediting her co-stars and the directors who attended the press conference as well. May explained her initial nervousness about speaking up, but credited her co-stars and the other creatives involved for showing her she could "take the space to collaborate."
"And then I get to watch you two, and that's something I really learned from you is you would just throw out so many ideas. And even if one was like that doesn't work, we would move in a direction based on the one that didn't work. And yeah, they all just — they really heard me. I think in the beginning, there were times where I would go to people individually. Like I'd be like, (whispers) "Mohamed". Or I messaged Ethan and I was like, "I really think we need a scene together." And then Ethan came and had this whole scene idea that now I'm like thank God I reached out to you."

Ethan complimented, "That was a good text, yeah."

May continued, "But everyone — yeah, everyone was empowering. And yeah, I guess the main thing with Layla, I didn't have this idea to pull from of this woman — without giving any spoilers — and it was just really important to me that as someone who's grown up in the Middle East that I take — the more I ended up taking from myself, the better — the easier it became.

Because I wanted to find a story that would work with someone who had a similar conditioning, who would deal with situations a certain way. What would that look like for someone raised there versus someone raised in the West? And it was confronting in many ways, but when I felt okay to take that space, I feel like it was happening in a more fluid way."
May Calamaway, Oscar Isaac, and Ethan Hawke all talked about how collaborative Moon Knight was with the cast having an important role in advocating for their characters. May pulling from her own life experiences to help round out her performance as Layla is interesting and likely gives the performance a depth and authenticity. It will be exciting to see the scene between Layla and Arthur Harrow especially knowing that both May and Ethan were an integral part of it not only in front of the camera, but behind the scenes as well.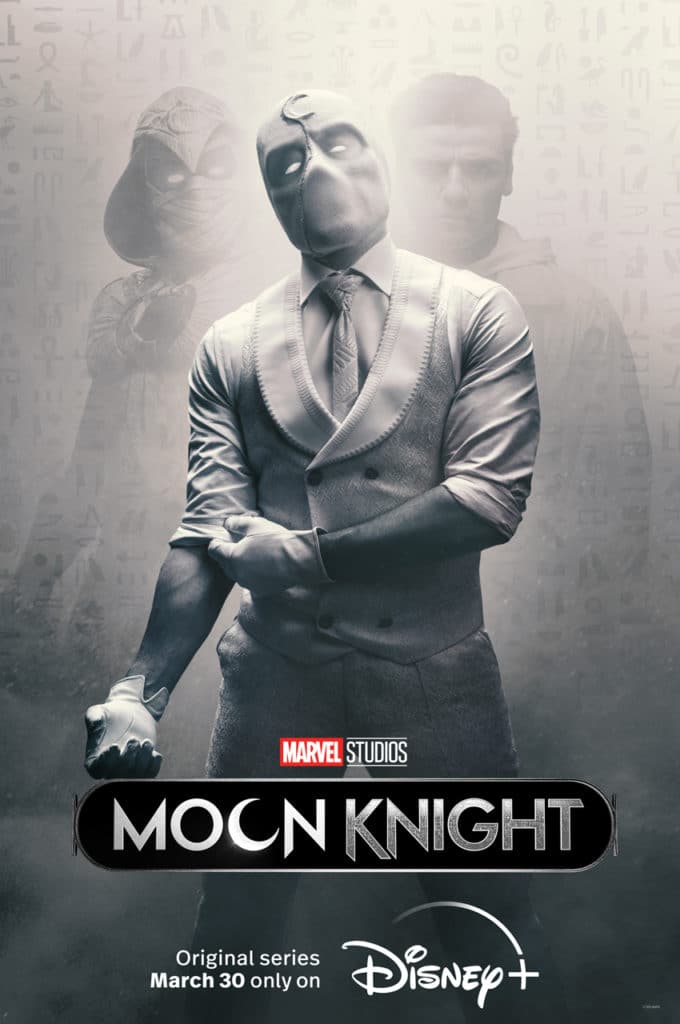 Moon Knight premieres on Disney Plus March 30, 2022. Are you excited to watch Moon Knight? What do you think about Layla's different dynamics with Steven Grant versus Marc Spector? Leave your thoughts in the comments below or on our social media and check back with The Illuminerdi for more MCU and Moon Knight.
KEEP READING: MOON KNIGHT DIRECTOR REVEALS WHAT ATTRACTED HIM TO THIS "INTIMATE" MARVEL PROJECT WITH "BIG STUFF HAPPENING"