With rumors floating across the internet about the possible debut of Elsa Bloodstone in the Marvel Cinematic Universe, particularly Werewolf By Night. We break down who the character is and where she could appear!
Who Is Elsa Bloodstone?
In the comics, Elsa Bloodstone is a monster hunter, and a huge part of the supernatural corner of the Marvel Universe. Growing up, she was raised by her mother and father in England after her birth in Boston. Her father Ulysses Bloodstone, an immortal monster hunter, raised her to be a killing machine since she was a baby.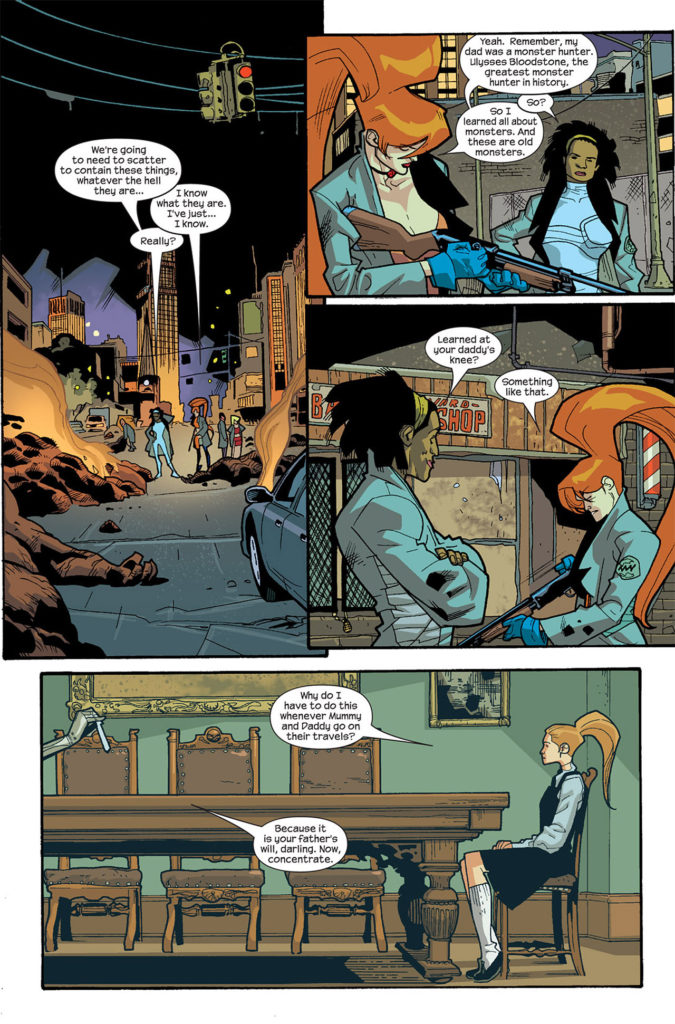 Growing up, she remained a Monster Hunter but also acted as a staff member at Braddock Academy, a training ground for new heroes run by Captain Britain.
RELATED: RUMOR: MAN-THING TO DEBUT IN WEREWOLF BY NIGHT SPECIAL FOR MARVEL
Throughout the comics, Elsa Bloodstone has appeared in all sorts of places, which allows for the MCU to essentially place her wherever feels appropriate. So let's discuss where we could see Elsa Bloodstone appear in the Marvel Cinematic Universe.
Werewolf By Night
A rumor currently circulating the internet points to Elsa Bloodstone debuting in Disney+'s Werewolf By Night special. This rumor also indicates that the character could be played by Laura Donnelly. With Bloodstone rumored to debut in this series, we could see her introduced as an antagonist in the series. As a monster hunter, it would make sense for her to track down and try to eliminate the Werewolf by Night.
RELATED: WHO IS VERANKE? – IMPORTANT FUTURE MCU CHARACTERS YOU NEED TO KNOW!
As Elsa Bloodstone isn't a villain, we'll likely see her eventually ally herself with Jack Russell, the presumed star of the series. 
Blade
As a monster hunter, Elsa Bloodstone could easily make an appearance, if not have a supporting role in the upcoming Blade film. Blade, starring Mahershala Ali, is in pre-production, and could easily feature the monster hunter as a potential ally, or antagonist.
RELATED: WHAT'S NEXT FOR BLADE IN THE MARVEL CINEMATIC UNIVERSE?
We might see Elsa Bloodstone hunt down supernatural beings all over the Marvel Cinematic Universe, and she could align herself with some of the more benevolent characters, which leads us to our next potential project.
Joining the Midnight Sons?
We here at The Illuminerdi believe a Midnight Sons project is on the way from Marvel Studios! The Midnight Sons, a team of supernatural heroes from all over the Marvel Universe defend Earth from threats teams like The Avengers can't. 
RELATED: ARE THE MIDNIGHT SONS COMING TO THE MCU?
This team commonly consists of Doctor Strange, Blade, Moon Knight, Ghost Rider, and yes, Elsa Bloodstone! With many of the characters on this roster being introduced in the Marvel Cinematic Universe, chances of this team being introduced are high, and that means we'll likely see the Monster Hunter as a member!
Doctor Strange in the Multiverse of Madness Cameo?
Releasing soon in theaters is Doctor Strange in the Multiverse of Madness, a film featuring the supernatural side of the Marvel Cinematic Universe as well as an exploration of the multiverse. As we saw in the trailers, the Doctor Strange sequel is set to feature many different interdimensional beings, and we could get a tease for Elsa Bloodstone during the events of the film.
Elsa Bloodstone Solo Project?
With a character like Elsa Bloodstone, there is an awful lot to explore, and really can't be thoroughly explored as a side character. Many characters who debut in another character's project frequently receive their own spin-off, and with Elsa Bloodstone's rich comic book history, hopefully she's in the running for her own solo project!
RELATED: MOON KNIGHT'S JAW-DROPPING POST-CREDITS SCENE EXPLAINED!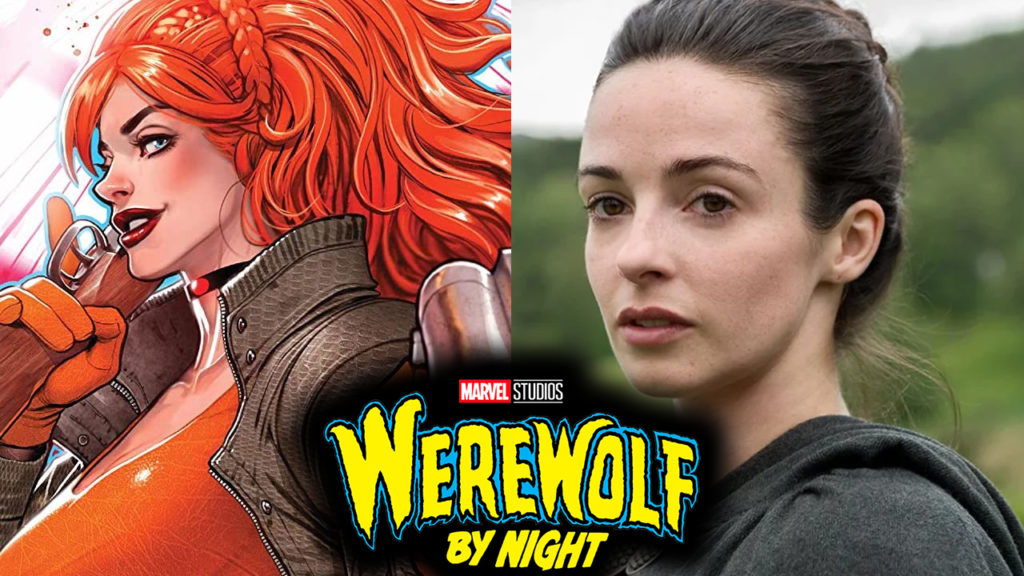 Where do you think we can expect to see Elsa Bloodstone appear in the Marvel Cinematic Universe? Do you think she will debut in Werewolf By Night, or another soon-to-be-released project? Let us know in the comments and on our Twitter!
CONTINUE READING: VIOLA DAVIS IN TALKS TO STAR IN EXCITING AMANDA WALLER HBOMAX SERIES!