Disney is interested in the young actor Oakes Fegley to play Lampwick in their upcoming live-action Pinocchio remake.
Disney is continuing the trend of remaking their animated classics into live-action films, both for theatrical and Disney Plus release. A number of these films have been announced in different stages of production and The Illuminerdi has some exciting news about the upcoming Disney Plus live-action Pinocchio remake.
PINOCCHIO INTERESTED IN OAKES FEGLEY TO PLAY LAMPWICK
The Illuminerdi can exclusively reveal that Disney is interested in young actor Oakes Fegley to play Lampwick, in the upcoming live-action Pinocchio.
Lampwick is a supporting character and a rascal of a boy who is quick to ridicule and tease Pinocchio. Lampwick has a Brooklyn accent and a fondness for leaving wreckage in his wake. Lampwick happily embraces the scandalous activities on Pleasure Island right up until it's too late and he learns the truth about the apparent paradise for scoundrels.
RELATED: PETER PAN AND WENDY: NICK OFFERMAN OFFERED THE ROLE OF SMEE IN DISNEY'S LIVE-ACTION FILM
Oakes Fegley's made his film debut in 2014 in the drama, Fort Bliss. Fegley is no stranger to Disney live-action remakes either, he starred in the 2016 Pete's Dragon remake playing Pete. Pete's Dragon was Disney's third live-action remake and grossed over $143.6 million worldwide.
Fegley has had a number of roles in film and television and in some of these he has played conniving and sinister characters which makes him a prime choice for the role of Lampwick – provided he and Disney can come to an agreement,. Lampwick has been a part of this classic tale in not only the 1940 animated classic, but can be traced all the way back to the original Carlo Collodi children's novel.
The 1940 Pinocchio is one of the most critically acclaimed Disney animated classics holding the coveted 100% on Rotten Tomato. It was the second animated film to be released by Walt Disney Productions after Snow White And The Seven Dwarfs.The 1940 Disney film is based on the 1883 children's novel The Adventures of Pinocchio by Carlo Collodi.
RELATED: DISNEY'S LIVE-ACTION PINOCCHIO EYES ALAN CUMMING AND STEPHEN GRAHAM FOR FASCINATING SUPPORTING ROLES
Pinocchio is about an Italian wood carver, Geppetto, who carves a marionette which he names Pinocchio. Geppetto wishes that the marionette would become a real boy and The Blue Fairy brings the maionette to life. However, the Fairy warns Pinocchio that he must prove himself to be "brave, truthful, and unselfish" in order to become a real boy as he is still a puppet.
Jiminy Cricket joins the puppet as his conscience while he tries to prove himself to become a real boy. But, he constantly falls in with the wrong crowd while on a number of adventures. He then must try to save his father, Geppetto, who was lost at sea while attempting to save Pinocchio, after learning he was taken to the infamous Pleasure Island.
Pinocchio's character was adjusted for the 1940 Disney film, making him more mischievous and naïve versus outright obnoxious and mean spirited. But of course, one of the puppet's most recognizable traits is that when the puppet lies his nose grows in length. The 1940 animated classic is one of Disney's darker films so it will be interesting to see how the story is adapted. This live-action Pinocchio will be released on Disney Plus as will the live action Peter Pan And Wendy.
RELATED: ENCANTO: STEPHANIE BEATRIZ ATTACHED TO STAR IN DISNEY'S UPCOMING ANIMATED FILM: EXCLUSIVE
The live-action Pinocchio remake is written by Chris Weitz and Robert Zemeckis. Zemeckis will also be directing Pinocchio with Weitz attached to produce along with Andrew Miano, Paul Weitz, Jack Rapke, and Jackie Levine. During Disney Investor Day it was announced that Tom Hanks will star in this live action remake and it will premiere on Disney Plus.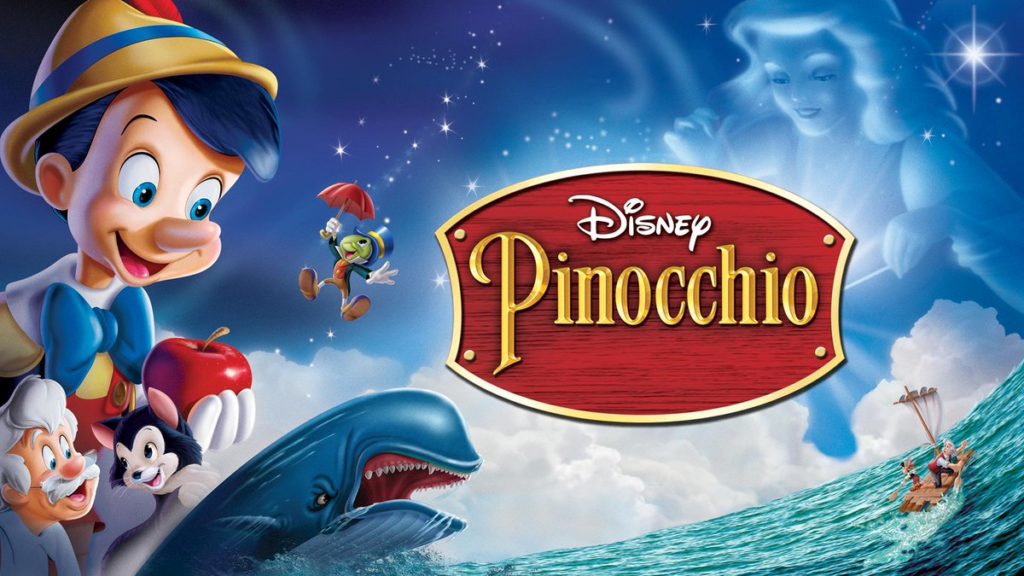 What do you think of Disney's interest in Oakes Fegley? Do you think he would fit for Lampwick in Pinocchio? Let us know what ya think in the comment section below or over on our social media.
KEEP READING: DISNEY INVESTOR DAY REVEALS NEW FILMS AND SERIES AND THE RETURN OF OLD FAVORITES