What If…? has been an exciting exploration of the multiverse that has introduced a number of new versions of fan favorite MCU characters. With everything from Captain Carter, Star Lord T'Challa, deranged Hank Pym, and a dark Doctor Strange. And with episode five of What If…? fans are beyond excited to see the MCU's take on Marvel Zombies. While zombified versions of Captain America, Iron Man, and Hawkeye have been spotted in the trailers fans may be even more excited about the highly anticipated new take on Spider-Man.
RELATED: WHAT IF…? EXCLUSIVE INTERVIEW: EDITORS DIG INTO THE POWERFUL DOCTOR STRANGE EPISODE AND TEASE A "ZANY" NEW EPISODE
It was revealed through Marvel Legends action figures that Spider-Man in What If…? is poised to be a zombie hunter. And on the What If…? poster Spider-Man is looks to be wearing Doctor Strange's Cloak of Levitation. And fans aren't the only ones excited that Spider-Man is a part of What If…?
The Illuminerdi had the opportunity to sit down with Animation Supervisor Stephan Franck and he revealed that Spider-Man was the Marvel character on his bucket list to incorporate into What If…? and why the web slinger is so close to his heart.
WHAT IF…? ANIMATION SUPERVISOR REVEALS THAT SPIDER-MAN WAS ON HIS MARVEL BUCKET LIST FOR THE SERIES
"Spider-Man was definitely on my bucket list. I was, like, I want to say eight years old animating little cut out Spider-Man things with my spray camera. And my mom would say, "Why so few frames? It's a nice drawing give it more frames." And I was like, "Mom! It's animation! It goes fast." I'm talking eight years old right? So, like, that's definitely a character. It's also a character that meant a lot to me when I was in my tween, early teens years and I could see myself in him for many reasons.

And I think that's the magic of these characters is that you, as you advance in life you kind of understand, "Oh, this is what this is about. This is what this character is about."…And then your interest in whichever character kind of moves with that. But even before you do that because there's this air of truth that sticks to them. And even though you don't know quite what it is you know, that there's truth in there and it speaks to you on that kinda human level."
The fact that Franck was drawing Spider-Man to make his own animated videos at age 8 and is now working for Marvel Studios on a project that includes Spider-Man is a beautiful full circle moment that any Marvel fan can surely appreciate. Spider-Man is a hugely popular Marvel character and is set to have an important part in the multiverse corner of the MCU, not only with What If…?, but the highly anticipated Spider-Man: No Way Home.
With rumors of What If…? characters appearing in Doctor Strange In The Multiverse Of Madness could a Cloak of Levitation clad Spider-Man be an exciting fit for either Doctor Strange In The Multiverse Of Madness or Spider-Man: No Way Home, especially with Tobey Maguire and Andrew Garfield expected to reprise their roles.
RELATED: WHAT IF…? EXCLUSIVE INTERVIEW: COMPOSER ON THE INSPIRATION FOR THE WATCHER'S THEME AND SECRET LYRICS TEASE IN THE THEME
Spider-Man having a prominent role in the Marvel Zombies episode is thrilling especially considering Spider-Man will not only be hunting zombies, but he looks to be in possession of the Cloak of Levitation which has only been seen in the possession of Doctor Strange. Does this mean that Spider-Man himself has somehow taken on the role of Sorcerer Supreme? With Franck being such a Spider-Man fan it should be exhilarating to see not only how his story plays out in this universe, but how the story has affected his character design.
Each change brings out a new, often unexpected, side of these beloved characters. These are characters that many fans have grown up with be it on the screen or on the page. Franck's passion and excitement is infectious as well as shared by many fans. Spider-Man fans will undoubtedly be happy to know that one of the animators was just as excited to incorporate him into What If…? as they are to see him in the MCU's first animated series.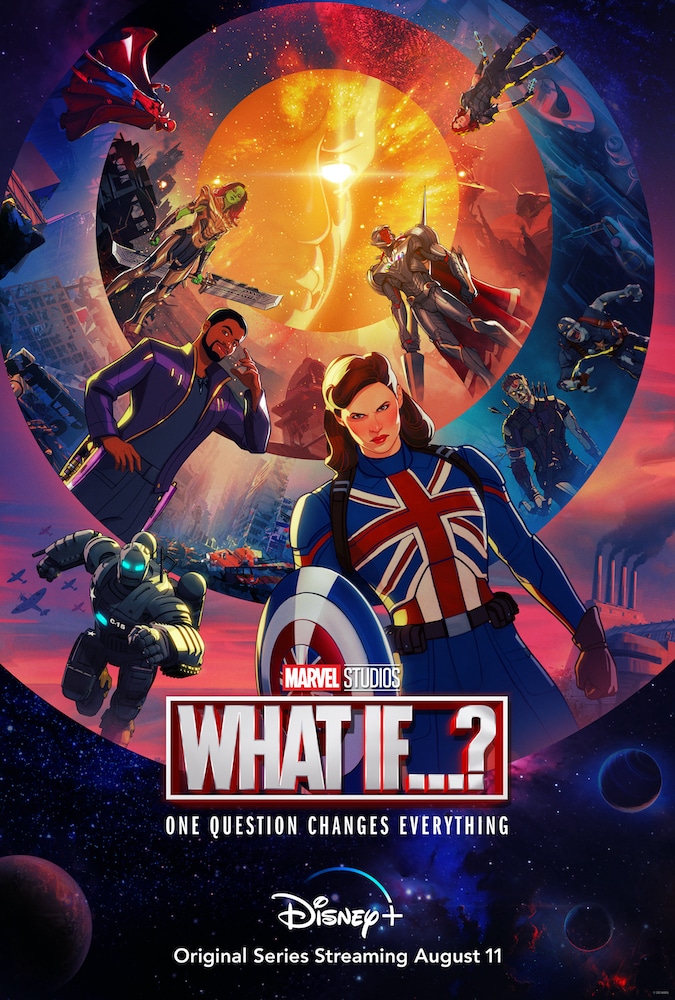 Which Marvel character so you want to see in What If…? Are your excited to see zombie hunter Spider-Man? Leave your thoughts in the comments below or on our social media and check back with The Illuminerdi for more MCU and What If…?
KEEP READING: TOM HOLLAND ISN'T IN WHAT IF…? SEASON 1, AND HERE'S WHY