As we saw in the trailer for Doctor Strange in the Multiverse of Madness, a mysterious figure fought the Scarlet Witch, and today we're going to break down who this could be!
If you watched our Marvel's Illuminati video, you saw us theorize two major possibilities as to who this character could be. Superior Iron Man or Captain Marvel.
Check out our analysis video below!
Superior Iron Man or Captain Marvel in Doctor Strange in the Multiverse of Madness?
---
Superior Iron Man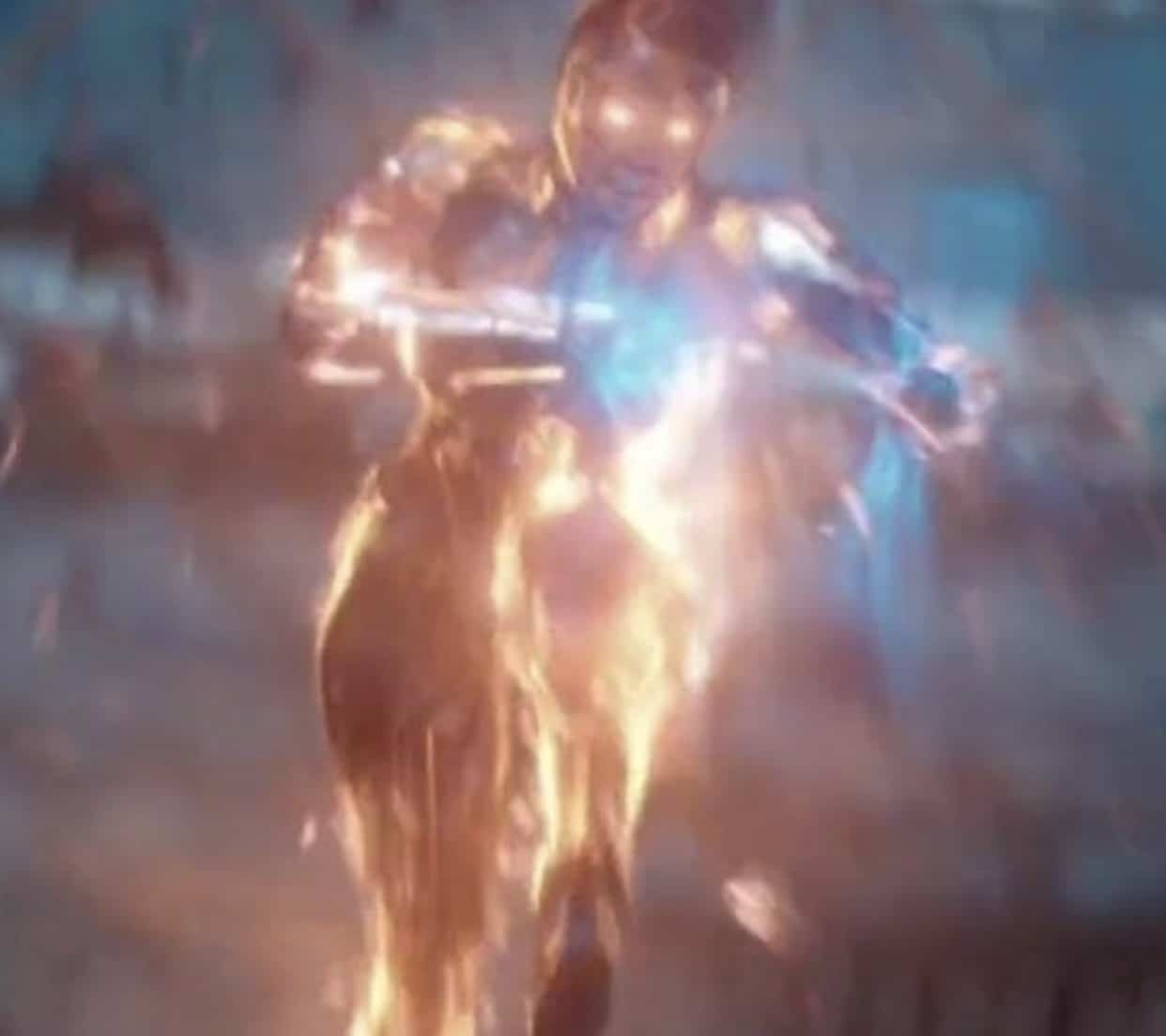 First, we discussed how this could be a version of Superior Iron Man played by Tom Cruise. In the comics, Tony Stark creates a suit of armor where he is effectively one with his suit, resulting in not only his strongest form, but arguably his most sinister.
RELATED: VIDEO: COULD IRONHEART'S VILLAIN BE THE HOOD?
Our guess is that this Tony Stark variant comes from a timeline where the Ultron experiment worked, and he effectively put a suit of armor around his world. From there, he could have discovered the multiverse and joined forces with The Illuminati and helped to create their base. The rumor for this film is that Superior Iron Man will be much stronger than other incarnations of the character, and is said to wield multiple Infinity Stones, which could explain his suit emitting a similar effect to that of Captain Marvel's Binary Form.
Captain Marvel (Monica Rambeau)
RELATED: VIDEO: MARVEL'S ILLUMINATI IN DOCTOR STRANGE IN THE MULTIVERSE OF MADNESS?
Speaking of Captain Marvel, this could also be a Monica Rambeau variant! While the actress doesn't appear to be Teyonah Parris, this could be a multiverse variant of the character where she took on the mantle of Captain Marvel. Although this doesn't appear to be Parris, it's hard to tell through all the grain, and most upscaling attempts just make images look more distorted. Having Parris' Rambeau face off against Scarlet Witch again after their meeting in Westview would be a great connection to WandaVision, and could show just how far the two of them have changed since the anomaly. 
Captain Marvel (Maria Rambeau)
RELATED: VIDEO: ARE THE MIDNIGHT SONS COMING TO THE MCU?
Many have pointed out similarities between this figure and Lashana Lynch's Maria Rambeau, so perhaps in this reality Rambeau was gifted with the powers of the Tesseract instead of Danvers in 2019's Captain Marvel. This would make for an interesting spin on the character, as her Marvel Cinematic Universe counterpart was confirmed dead in episode four of WandaVision.
Why So Similar?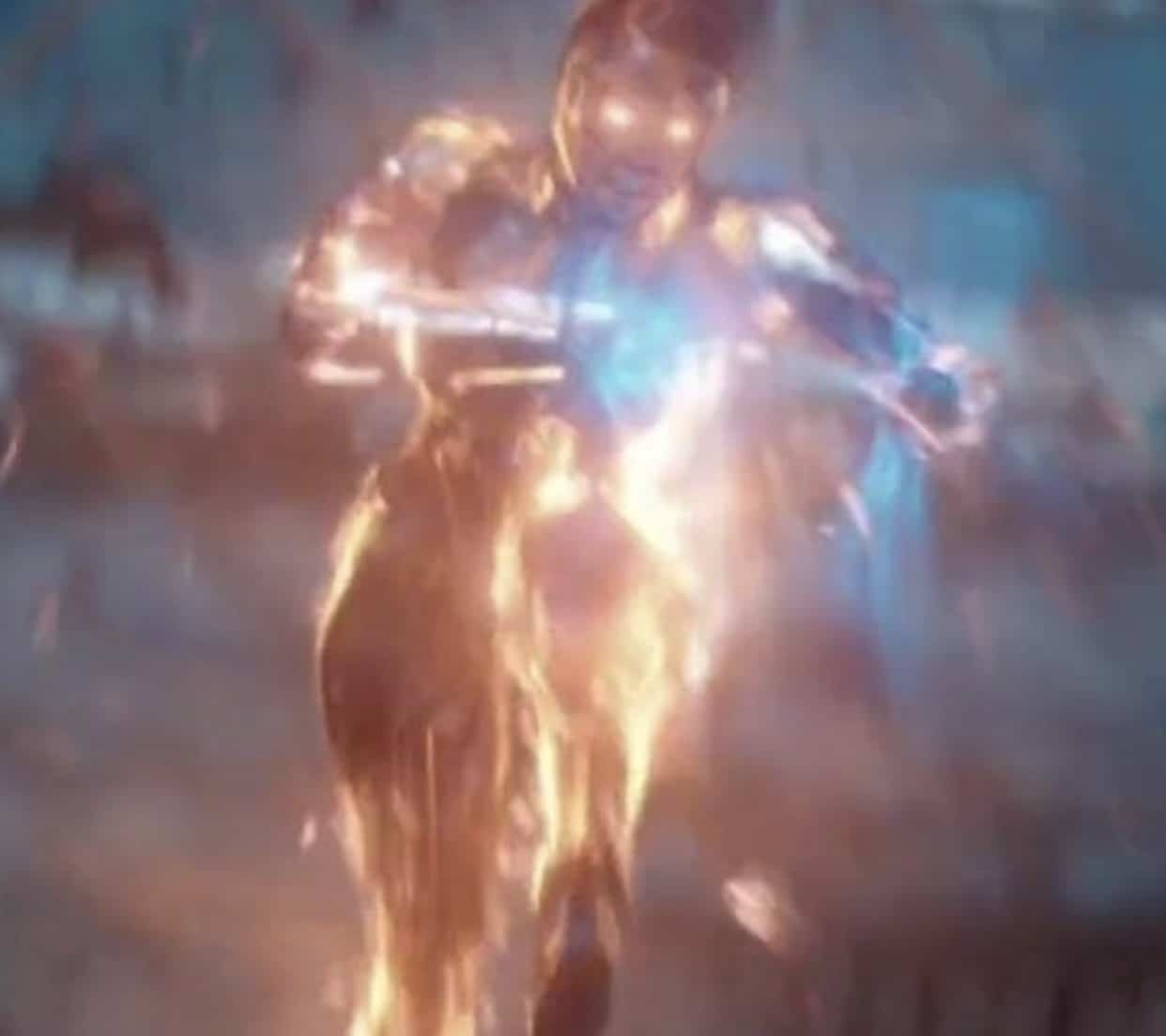 The reason they could look so similar could be because after Superior Iron Man is either defeated or killed by The Scarlet Witch (or whoever they might face), Rambeau could wear his suit for an extra boost. It's also quite possible that with Tony Stark having seemingly perfected Ultron, armored The Illuminati with their own Stark Suits.
RELATED: VIDEO: HERE'S HOW VIN DIESEL COULD PLAY BLACK BOLT IN DOCTOR STRANGE IN THE MULTIVERSE OF MADNESS
We could always be completely blindsided and have this character turn out to be a character like Blue Marvel, a version of Human Torch or maybe even a Carol Danvers variant! With Doctor Strange in the Multiverse of Madness set to introduce tons of characters from throughout the multiverse, anything is possible!
Doctor Strange in the Multiverse of Madness is set to release May 6th, 2022 only in theaters. What are your thoughts on this character? Do you think it's Superior Iron Man, Monica Rambeau or Maria Rambeau? Or is it someone else entirely? Let us know in the comments and on our Twitter!
KEEP READING: 3 POTENTIAL MCU SURPRISES HIDDEN IN NEW DOCTOR STRANGE IN THE MULTIVERSE OF MADNESS POSTER