Once again the upcoming movie slate is shifting. Sony, Universal, MGM, Paramount, and Disney are making changes to some of their films which are scheduled for the first half of 2021. Now we've got new release dates for a few highly-anticipated films that we'll have to wait a little longer to see.
Moviegoing has been slow to return as the pandemic continues to affect theaters. The theater industry is hoping to see audiences return sometime in 2021. As many theaters still remain closed around the globe or are facing very low box-office grosses. Most major movie releases scheduled for early 2021 have been pushed to the summer, fall, or beyond. That means studios still don't feel confident in releasing their buzziest movies on the big screen. 
As one studio changes its release dates, other studios are following in a domino effect. Within the last couple of days, many major studios have chosen to either push some of their high profile films further into the second half of 2021, or even 2022, or have a limited theatrical run and head to streaming early.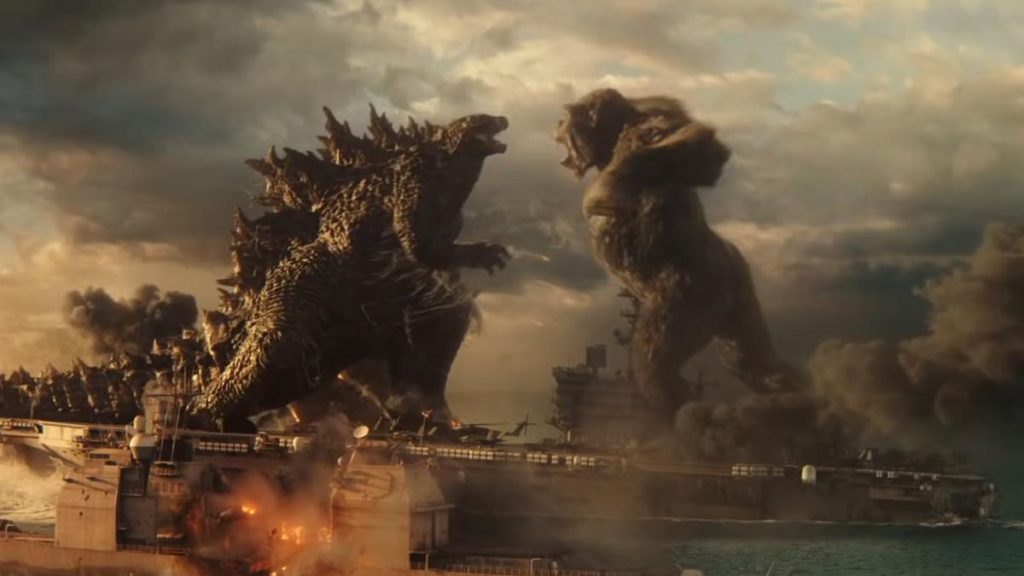 RELATED: WATCH THE GODZILLA VS KONG TRAILER GO ON A RAMPAGE RIGHT NOW!
Long-awaited blockbuster titles have faced numerous release changes, with the studios determined to still premiere them in theatrically. With cineplexes not looking like they will be back to business as usual this year, it's not surprising that studios are changing around their release schedule.
The one studio's films that will be having wide releases is Warner Bros. because they are releasing their 2021 film slate on HBO Max for one-month and in theaters on the same day.
Universal Is Shifting Their Spring & Fall Movies
On Thursday, Universal announced their new release schedule for their tentpole movies. No Time To Die hopes to not die at the box-office, so the film is pushed back once again. MGM and Universal Pictures decided to move Daniel Craig's final Bond film to the Fall. This film went through several delays. It was supposed to be released in April 2020. However, it was pushed to November 2020 due to COVID-19 and then to April 2, 2021. Now the film was rescheduled again, to October 8, 2021.
RELATED: RAMI MALEK REVEALS NEW DETAILS ABOUT HIS BOND VILLAIN IN NO TIME TO DIE
Since it's occupying 8th of October, the studio moved their other film slated for that date a little bit forward. MGM's animated The Addams Family sequel will now release on Oct 1, 2021, instead of Oct 8th. Universal sees the international distribution of MGM films. Currently, this high tentpole movie coincides with the Warner Bros. Dune film which is also slated for October 8th. Since WB and Legendary are battling over the terms of the film release, HBO Max deal or theatrical release, it is possible that Dune shifts.
Universal decided to move Bob Odenkirk's John Wick styled action flick, Nobody, from its February 26th date to April 12th, 2021. Also Universal's Tom Hanks sci-fi flick, Bios, shifts from April 16th to August 13th, 2021. Bios is taking the place of an untitled Blumhouse Productions project.
Meanwhile, Focus Features' Edgar Wright's horror-thriller, Last Night in Soho, is pushed to Fall. It was supposed to be released on September 25th, 2020, but then got pushed to April 23rd, 2021. It will now hit theatres on October 8th, 2021.
Edgar Wright himself confirmed through his Twitter. He said " I know some of you may be disappointed, but my hope is more of you will be able to experience it as we intended; in the dark, on a big screen, with an audience. See you at the movies…10/22/21″
Sony Delays It Blockbusters Further Away
Sony Pictures has delayed their major blockbusters including Cinderella, Uncharted, Peter Rabbit 2: The Runaway, Ghostbusters: Afterlife, and Morbius moments after Bond blinked.
The Kay Cannon directed live-action Cinderella, starring Camila Cabello, will now release in theatres on July 16th instead of its original February 5th date. Sony wants to give this musical romantic-comedy a normal theatrical release because it believes it could be a real crowd-pleaser and a major box-office draw. Cinderella is now up against Warner Bros-HBO Max's Space Jam 2 on its new date.
RELATED: NBA SUPERSTAR LEBRON JAMES SHARES ENCOURAGING UPDATE ON SPACE JAM 2
Cinderella's delay bumps the film adaptation of Uncharted, starring Tom Holland in the lead, from its original July 16th slot to next year, Feb. 11th, 2022. Peter Rabbit 2: The Runaway is running away from its Easter release. It has been pushed from April 2nd to June 11th. And Ghostbusters: Afterlife is now bumped from its June 11 date to November 11, 2021. Meanwhile, the highly-anticipated Marvel thriller Morbius, starring Jared Leto, has been moved to next year.
The changes follow shortly after MGM's latest move to delay its Bond entry from Easter weekend to October 8th. Earlier this month the studio already pushed back Daniel Espinosa's Marvel movie Morbius' release date, from March to October 8th. But after Bond arrived on this date, Sony pushed the Jared Leto feature to January 21, 2022.