The Suicide Squad director James Gunn recently spoke out regarding an early potential ending for the R-rated comedy, an ending that was deemed too dark for, *checks notes*, The Suicide Squad.
In the final, theatrically released cut of The Suicide Squad, the team of supervillains villains morally questionable DC characters defeated Starro, bested Amanda Waller, and earned their freedom. King Shark learned the power of love, Harley Quinn learned how to be her own woman outside of toxic relationships, and as Gunn points out, Bloodsport petted a rat. Peacemaker's death in the feature was retconned in a post-credit scene, and Amanda Waller was knocked unconscious by her own lackeys.
In other words, The Suicide Squad featured the most complex, well-planned, intelligently executed ending to a comic book movie ever. But the wonderfully provocative, game-changing, dare I say, revolutionary ending was not always so…perfect.
THE SUICIDE SQUAD: JAMES GUNN ORIGINALLY PLANNED TO KILL OFF RATCATCHER 2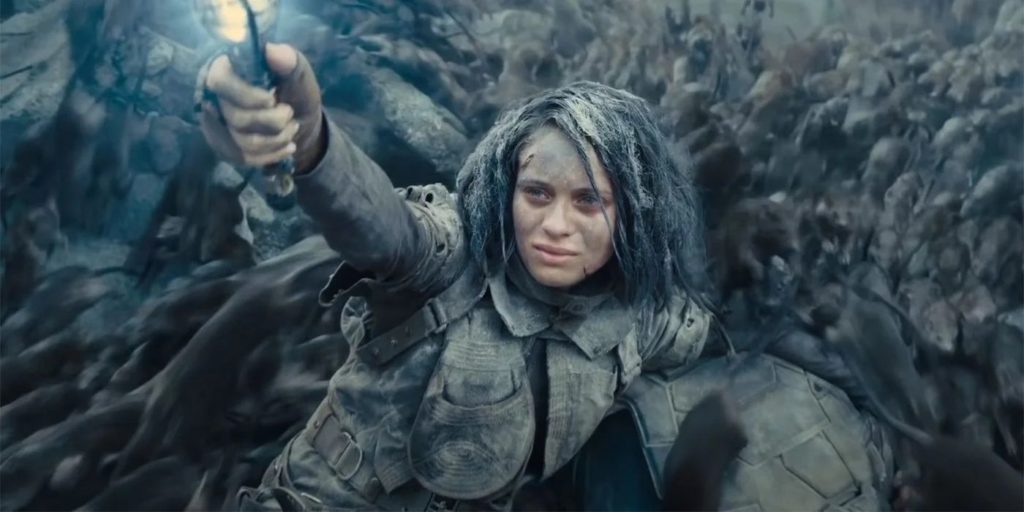 "At the very end of the movie, Ratcatcher 2 had taken the information about from Jotunheim. She had smuggled in and gotten away with all of that information from Jotunheim, and the rest of the group didn't know about it. And (Amanda) Waller blew up her head, after they went back to the prison!

At which point, Harley tries to talk Bloodsport — Bloodsport's freaking out, because he's connected to this person, like a daughter. And he's freaking out, and Harley is actually being sort of kind, in a weird way, trying to talk Bloodsport into just letting it go. But Bloodsport ends up shooting Waller in the heart with a combustible bullet and threatening to blow her up. It was sort of complicated, but it was something like that. He didn't shoot her in the heart. He shot her right below the heart with one of the exploding bullets, which we see Peacemaker using earlier in the movie. And so now she has to do what he says."

-James Gunn, director of The Suicide Squad
Well there you have it folks! A completely different ending that audiences will never see. This part of the script was removed by Gunn before he submitted his work to Warner Brothers for approval, so don't get your hopes up for a deleted scene. Ratcatcher 2's grisly death was never filmed, which may be for the best, because the scene decribed above doesn't make a lot of sense.
Daniela Melchior's Ratcatcher 2 apparently smuggled the Jotunheim info back into prison, unbeknownst to the rest of the Suicide Squad. Somehow, Amanda Waller was aware of this and detonated Ratcatcher's compliance device, upsetting Bloodsport deeply. Bloodsport and Harley are then, for some reason, able to have a conversation about the deadly proceedings. Following this, Bloodsport, apparently still armed despite his renewed imprisonment in Belle Reeve, shoots Amanda Waller, effectively implanting "The Wall" with her own compliance device.
RELATED: BATMAN CAPED CRUSADER WILL SERVE AS A PSEUDO-PREQUEL TO BATMAN: ANIMATED SERIES
Why did Bloodsport have his weapons handy at that point in the film? Why would Harley try and convince Bloodsport not to take down Amanda Waller, when Waller put Harley Quinn on the distraction squad of disposables seen in the opening of The Suicide Squad? Where are the rest of the A.R.G.U.S. crew, and why don't they stop Bloodsport from shooting and practically enslaving their leader? Where does Robert Dubois go from here, now that he has lethal control over Waller?
THE SUICIDE SQUAD'S ALTERNATE ENDING WAS A CONFUSED MESS
There is a lot of messy, confused storytelling in this alternate ending, and though we can never know for sure, fans would likely have been somewhat upset with this version. One of the film's biggest weaknesses is a complete underuse of Amanda Waller. Viola Davis very well may be the strongest performer in the cast, and James Gunn wrote her character as a fool doomed to fall to the very team she put together, in both versions of the ending, no less. Conversely, Ratcatcher 2 was one of the breakout additions to the DCEU, and killing her off in her debut may have proved unpopular, no matter how emotionally riveting her final moments may have been.
RELATED: PEACEMAKER BREAKING NEWS: WATCH THE COMEDIC FIRST FULL-LENGTH TRAILER OF THE "WORKPLACE COMEDY" FROM DC FANDOME 2021
James Gunn went on to explain that this ending to The Suicide Squad ultimately didn't work for him, leading him to rewrite the ending as a bit about empowerment, friendship, and how bad people can still do a lot of good.
"It was just too dark for me. It was really just too dark. It didn't really work for me. It didn't really tell the story that I wanted to tell, which is much more about the characters' different journeys, emotionally. And for me, really, the ending with Bloodsport petting the rat… that, to me, was the perfect ending for the movie."

-James Gunn, director of The Suicide Squad
THE SUICIDE SQUAD: WHY CAN'T THE VILLAINS BEHAVE LIKE VILLAINS FOR ONCE
Ultimately, the biggest problem that The Suicide Squad franchise has is an inability to write bad guys as bad guys. In both Warner Brothers ham-fisted, creatively empty Suicide Squad and James Gunn's The Suicide Squad, the murderous, homicidal lunatics who make up the team are rarely shown doing anything bad or evil. Instead of following the source material's genius exploration of antagonistic killers, the DCEU Suicide Squad franchise prefers to transform those supervillains into easily digestible, comedically inclined antiheroes. Why this path makes sense to the Warner Brothers creative team will forever remain a mystery to me. Perhaps it results in increased merchandising revenue.
RELATED: HARLEY QUINN: BOMBASTIC FIRST LOOK AT SEASON 3 OF THE ANIMATED DCTV SERIES REVEALED
The Suicide Squad earned approximately $167 million at the box-office, failing to recoup it's reported production budget of $185 million. The hyper-violent superhero movie was directed by James Gunn and starred Daniela Melchior, Margot Robbie, Viola Davis, Idris Elba, Sylvester Stallone, John Cena and many more.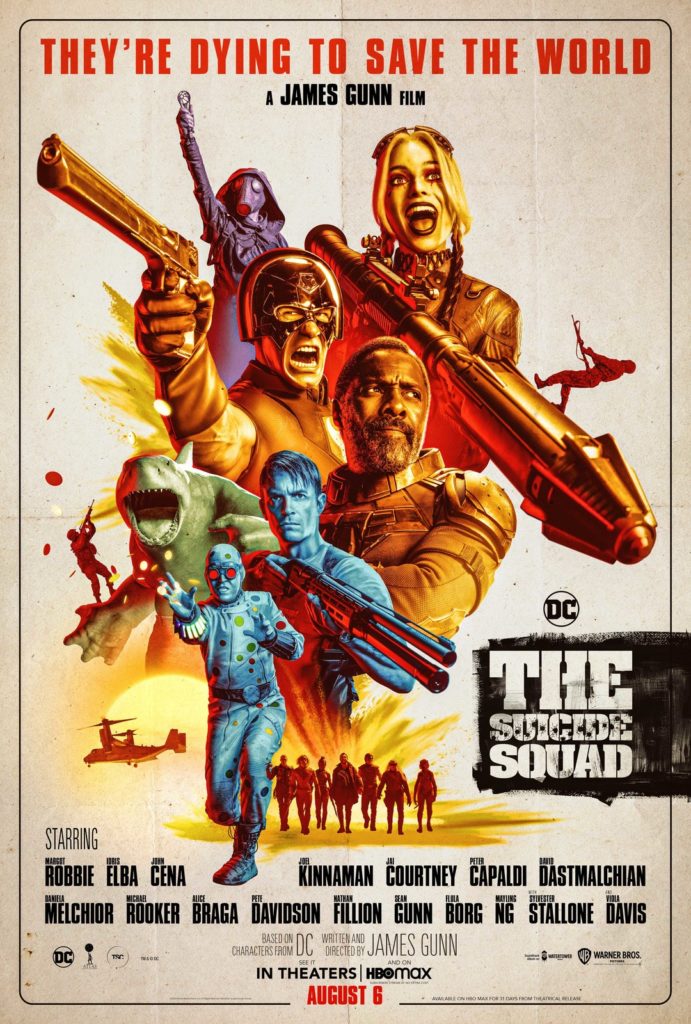 What do you think of this unseen ending to The Suicide Squad? Let us know your thoughts in the comments below or on our social media!
KEEP READING: EXCITING TRAILER FOR THE FLASH SEASON 8 CROSSOVER EVENT REVEALED
Source: Cinema Blend