New release date announced for Black Adam with highly anticipated film set for July 29, 2022 release.
Black Adam has been missing from the DCEU calendar for a few months now, but the new release date has finally been announced. Warner Bros. has set the release date for Black Adam on July 29, 2022. Dwayne Johnson who will be playing the titular character also shared the Time Square take over that announced the debut in an Instagram video. The caption of the Instagram video reads, "A disruptive and unstoppable global force of a message from the man in black himself ⬛️?⚡️BLACK ADAM is coming July 29, 2022. The hierarchy of power in the DC Universe is about to change."
RELATED: BLACK ADAM: QUINTESSA SWINDELL CAST AS JSA WIND MASTER CYCLONE
The video is amazing with all of the screens in New York's Time Square being taken over and Dwayne Johnson's voice booming over the entire area. The news was also shared in a brief spot which aired during Sunday's NCAA game.
BLACK ADAM JOINS A STACKED YEAR OF DC FILMS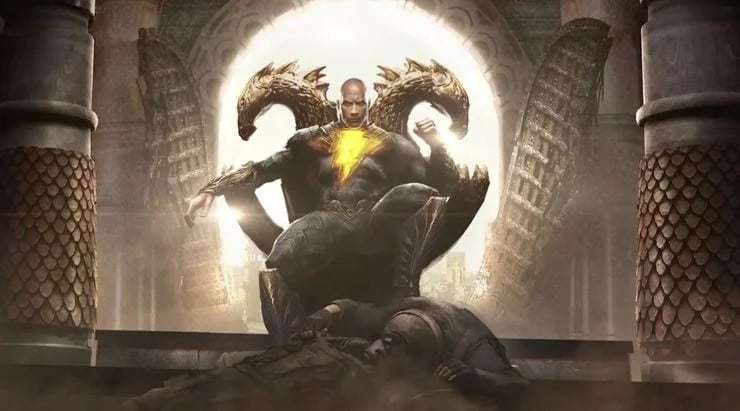 This announcement means that 2022 will be a stacked year for DC films. Black Adam being the DC summer block buster joins The Batman which is set to hit theaters March 4, 2022 and long awaited The Flash set for November 4, 2022. Along with the highly anticipated Aquaman 2, sequel to DC's biggest film of all time with director James Wan returning, set for release December 16, 2022.
This announcement comes only days after the announcement of Pierce Brosnan joining the cast as the famed hero Dr. Fate. Pierce Brosnan joins Noah Centineo as Al Rothstein aka Atom Smasher, Aldis Hodge as Carter Hall aka Hawkman, and Quintessa Swindell as Maxine Hunkell aka Cyclone rounding out the team of the Justice Society of America.
RELATED: BLACK ADAM: HELMET OF FATE CHOOSES PIERCE BROSNAN TO PORTRAY THE SPELLBINDING DOCTOR FATE IN NEW BLOCKBUSTER
Following the announcement of Brosnan's casting Dwayne Johnson tweeted "Such a pleasure to announce the final member of our #JusticeSociety, the bad ass statesman, Mr @PierceBrosnan as the iconic and all knowing, DR. FATE. I'm grateful to have such a talented, diverse and hungry cast. #BlackAdam"
Black Adam will mark the debut of the titular anti-hero played by Dwayne Johnson who has been a champion of the project for over a decade. With Shazam! being a successful DCEU property that stands on its own introducing Black Adam in a solo film along with the Justice Society of America is an exciting move for the DCEU.
It was confirmed earlier this month by Black Adam producer and President of Production at Dwayne Johnson's Seven Buck Production, Hiram Garcia, that they will begin filming in April. When Garcia spoke with Comic Book he revealed not only that filming will begin in April, but that they will be filming in Georgia.
"We're getting started soon, you know actually, we begin filming in April, we'll be in Georgia, home away from home. We're really excited man, we have everything is ramped up, we're so fired up for this. Obviously, you know how passionate we are about this project.

This is very special to us, and you know, not only Black Adam, but JSA, and all these characters we're introducing to the world and, what we want to do with it, we're just… Look, we were supposed to have been filming last year. COVID, like it delayed everyone, it kinda got in the way, but we're happy we're able to pause, regroup, and now we're going to be getting going, and by April we'll be shooting and on track to bring this thing home."
Black Adam has faced a number of delays in development over the years and the global pandemic has added more to the roster. With this announcement Black Adam fans have a date to look forward to for when they will meet the titular DC villain turned antihero.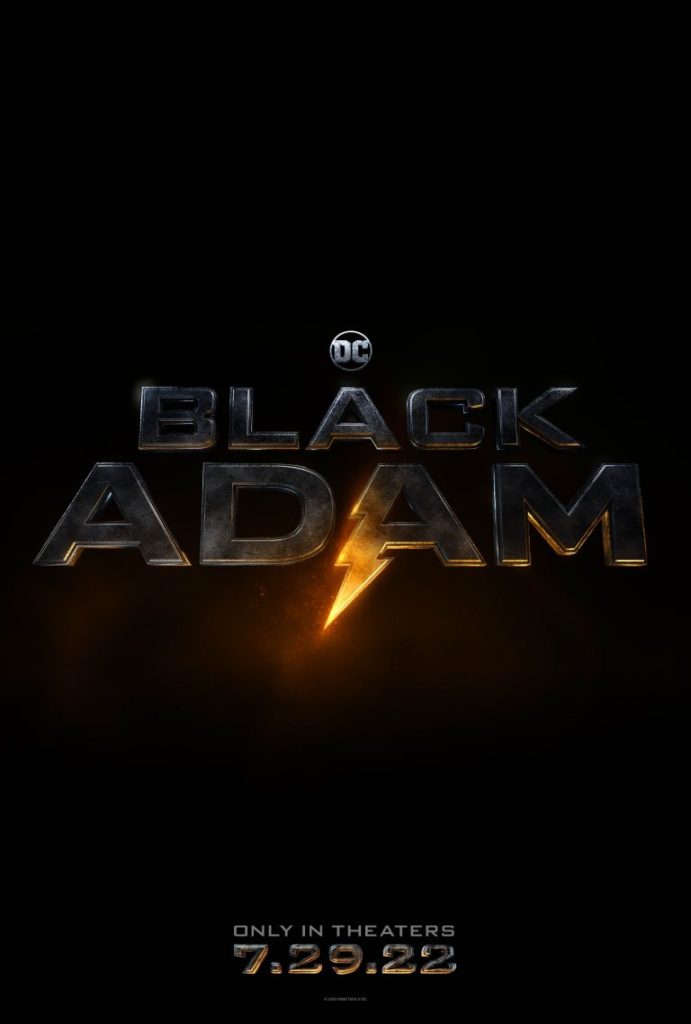 Black Adam is set to hit theaters July 29, 2022. Are you excited to see Dwayne Johnson make his debut as Black Adam in summer 2022? What did you think about the Instagram video announcing the release date? Leave your thoughts in the comments below or on our social media.
KEEP READING: ALDIS HODGE SHOWS OFF HIS COMIC COLLECTION IN PREPARATION FOR THE ROLE OF HAWKMAN
Source: Slash Film