The MCU continues to grow and develop into an impressive immersive universe with not only films, but the Phase Four Disney Plus series WandaVision, The Falcon And The Winter Soldier, Loki, and the highly anticipated What If…?
The upcoming What If…? series will be the MCU's first foray into animation and will take a look at the classic MCU Infinity Saga characters with a twist. Based on the trailers this will include T'Challa becoming Star Lord, Peggy Carter as the WWII super soldier, a darker Doctor Strange, and Zombie Avengers.
We here at The Illuminerdi revealed details about other exciting storylines such as Gamora hunting down Tony Stark, Party Thor, and Black Widow in a post Ultron apocalyptic world. One of the most highly anticipated episodes that The Illuminerdi revealed details about and was heavily featured in the newest What If…? trailer is Killmonger gaining international fame through his friendship with Tony Stark. The return of not only fan favorite villain Killmonger, but the MCU's first superhero Tony Stark both in one episode should be a treat for fans.
In the MCU, Killmonger is determined to finish his father's mission of using the resources of Wakanda including the War Dogs around the world and vibranium to help the oppressed people of African descent fight back and overthrow their oppressors. Killmonger was trained for this throughout his life. After the death of his father, Eric Stevens went to the U.S. Naval Academy in Annapolis then MIT before becoming a Navy SEAL and eventually joining a black ops squad.
RELATED: NEW DETAILS FOR KILLMONGER'S EPISODE OF WHAT IF…?: EXCLUSIVE
Killmonger was taught how to destabilize governments and he used these skills to take over Wakanda. He also nearly succeeded, but T'Challa's family and allies helped him take back his country from a ruler who was focused on vengeance instead of actually ruling a country.
HOW KILLMONGER AND TONY STARK COULD BE CONNECTED IN WHAT IF…?
While Killmonger's motivations are understandable his strategy was flawed and this is where a version of Tony Stark could come into play. What if Killmonger and Tony Stark, two very smart, very ambitious, and very determined men not only teamed up, but were actually friends? It could result in a successful coup by Killmonger.
RELATED: WHAT IF…?: 2ND TRAILER AND OFFICIAL POSTER FOR MARVEL STUDIOS' ANIMATED SERIES REVEALS INFINITE EASTER EGGS
Based on the new trailer it looks like the pair will cross paths in one of the most iconic moments for Tony Stark, when he and his military escort are attacked by the Ten Rings terrorist organization using Stark Industries' weaponry. Instead of the explosion lodging shrapnel in the inventor's heart, Killmonger appears and disposes of the bomb saving Tony's life. With Tony owing Killmonger his life and likely never becoming Iron Man, both characters will likely walk a very different path.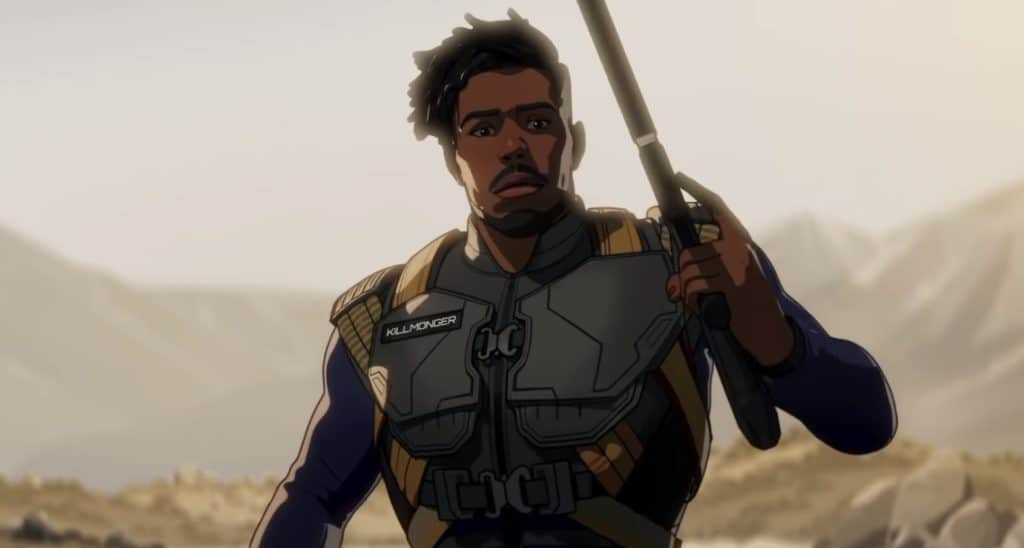 Although Tony Stark saw his weapons used against him and U.S. soldiers, he doesn't face his own mortality and failings in the way he does in Iron Man. This could mean that Tony Stark never becomes Iron Man and never stops working as a defense contractor for the U.S. military. Tony Stark may decide to help Killmonger on his quest, not only because the soldier saved his life, but because his yearning for the throne of Wakanda could lead Tony to more vibranium to use when creating more advanced weapons and technology.
Killmonger saved Tony Stark's life and it looks like this will be the basis of their friendship. Although the pair do have quite a bit in common, including an education at MIT and an impressive legacy created by their fathers. The moment Killmonger saved Tony's life, and changed their courses, could also be what brings Killmonger to the international stage which could help the royal born Wakandan gain allies and create partnerships with other important corporations and countries.
RELATED: WHAT IF…? STORY REVEAL FOR BLACK WIDOW'S POST-APOCALYPTIC EPISODE: EXCLUSIVE
Because of this, Killmonger could have more to offer Wakanda than just killing Klaue and leaving behind a potentially destabilized country. While Tony Stark could gain access to vibranium to create more dangerous weapons and advanced technology.
At the end of Black Panther, T'Challa decides to reveal the truth of Wakanda to the UN, but what if Killmonger managed to do this while already having gained the trust of those countries? Killmonger could prove himself to be a better diplomat if that were the case and he could begin a more successful campaign to deploy his plan.
Kevin Feige revealed to Emmy Magazine (via Comic Book Movie) that the T'Challa as Star Lord episode will not be Chadwick's only appearance in What If…? And the newest trailer points to this as well with Star Lord T'Challa being featured in a shot alongside Gamora, a version of Black Panther which could be Killmonger, and what is likely Party Thor.
"[Chadwick Boseman] came in about four times and recorded numerous episodes… In hindsight, it's very moving."
With Boseman reportedly in more than one episode, Killmonger's episode seems like the perfect place for T'Challa, King of Wakanda and Black Panther, to make an appearance. This would also make the possibility of Killmonger once again going after the throne of Wakanda and the title of Black Panther more likely. And if the Black Panther in the trailer is Killmonger, it could mean he succeeds. With Killmonger taking Wakanda it would not only change the history of the country, but potentially the entire world. Tony Stark and Killmonger are a dangerous pair, especially if Tony Stark is more similar to Killmonger than Iron Man in this What If…? episode.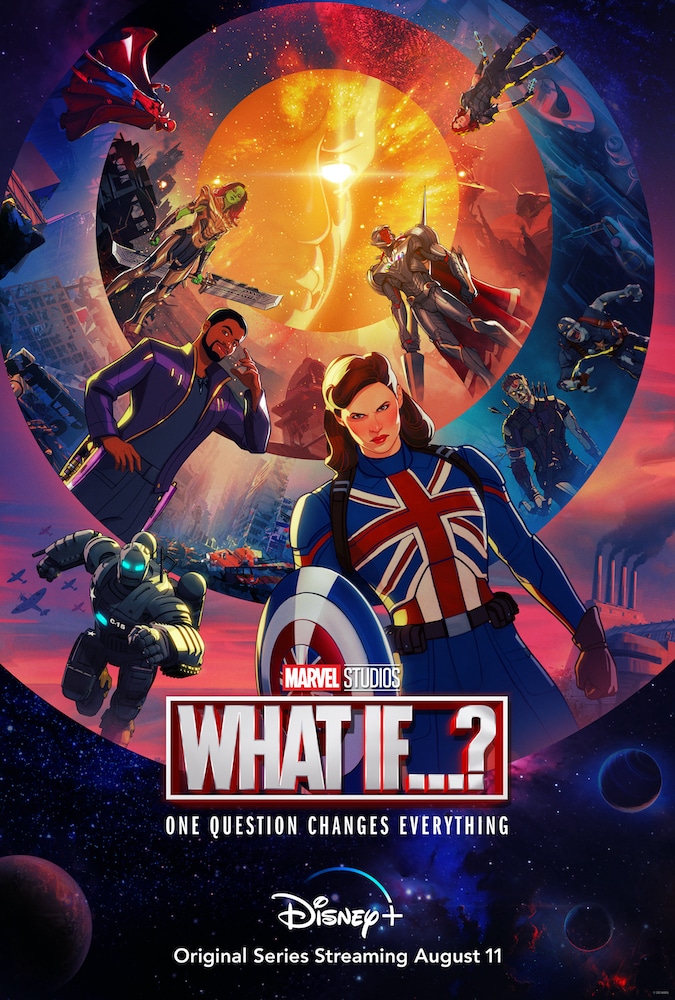 What do you think a friendship between Killmonger and Tony Stark will look like? Do you think Tony Stark will still be a weapons developer? Will Killmonger take the Wakandan throne in this What If…? episode? Leave your thoughts in the comments below or on our social media and for more MCU speculation check back with The Illuminerdi here and on our Marvel Watch Along Tuesdays at 11:40 pm Pacific on our YouTube channel.
KEEP READING: INTRIGUING NEW DETAILS ABOUT THE WHAT IF…? STAR LORD T'CHALLA EPISODE: EXCLUSIVE