SPOILERS FOR SPIDER-MAN: NO WAY HOME
As we all saw in Spider-Man: No Way Home, both Tobey Maguire and Andrew Garfield reprised their roles as Spider-Man. Fans had a universally positive reception to their return to the big screen, but many have been gravitating towards Garfield's version of the wall-crawler more than ever before! Could these reactions lead to the return of Andrew Garfield's Peter Parker in Sony's Marvel Universe?
Watch our speculation video below!
Is Andrew Garfield The Spider-Man of Sony's Marvel Universe?
What is Sony's Spider-Man Universe?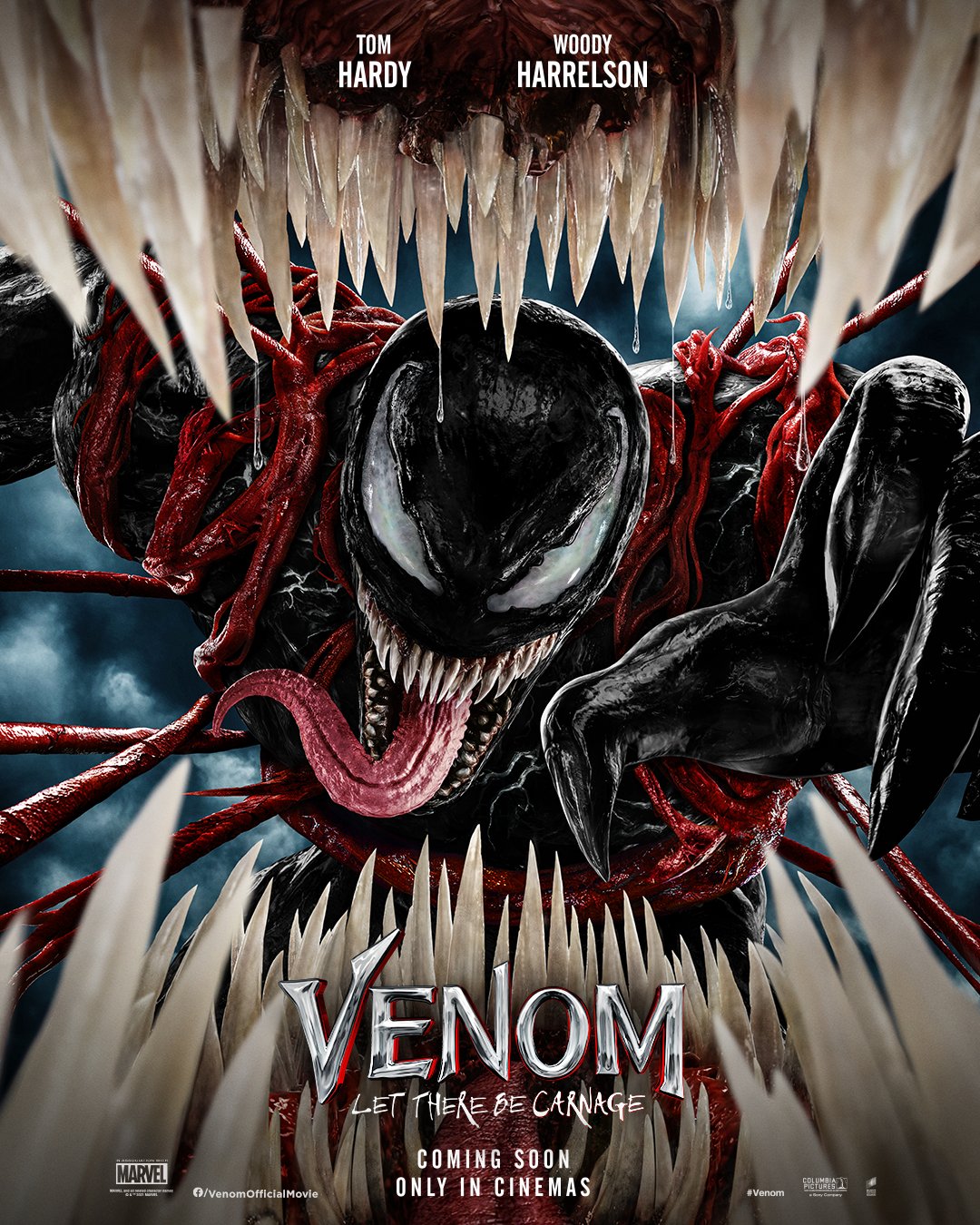 Sony's Marvel Universe (otherwise known as Sony's Spider-Man Universe and previously as the Sony Pictures Universe of Marvel Characters) is a small but quickly expanding franchise. This shared universe kicked off with 2018's Venom starring Tom Hardy, followed by the 2021 sequel, Venom: Let There Be Carnage. Future projects in this universe consist of Morbius starring Jared Leto, currently slated for an April 1st, 2022 release and a Kraven the Hunter project starring Aaron Taylor Johnson slated for a 2023 release. Projects currently in early development include a Madame Web film starring Dakota Johnson, as well as a Silk series.
RELATED: HAS THE MCU SPIDER-MAN TRILOGY BEEN SECRETLY SETTING THE STAGE FOR THE NEW ARMOR WAR SERIES?
RELATED: VIDEO: EVERYTHING WE KNOW ABOUT GUARDIANS OF THE GALAXY VOL. 3!
This universe collided with the Marvel Cinematic Universe in the post-credits scenes for both Venom: Let There Be Carnage and Spider-Man: No Way Home, briefly bringing Eddie Brock and Venom to the MCU. Transported to Mexico, they learned about the existence of The Avengers, Thanos's assault on Earth, and of course, Spider-Man.
The Amazing Spider-Man Films' Failures
RELATED: UNEXPECTED 'SPIDER-MAN: FRESHMAN YEAR' ANIMATED SERIES ANNOUNCED
Many, including myself, argue that the weak aspect of The Amazing Spider-Man films was never Andrew Garfield's performance, but the writing due to studio interference. Many last minute additions were made in service of expanding their cinematic universe. Andrew Garfield proved in Spider-Man: No Way Home how strong of a Spider-Man actor he could be with the right script, and with the acclaim he's received in recent months, he could be in for more future appearances.
What's Next for the Spider-Men?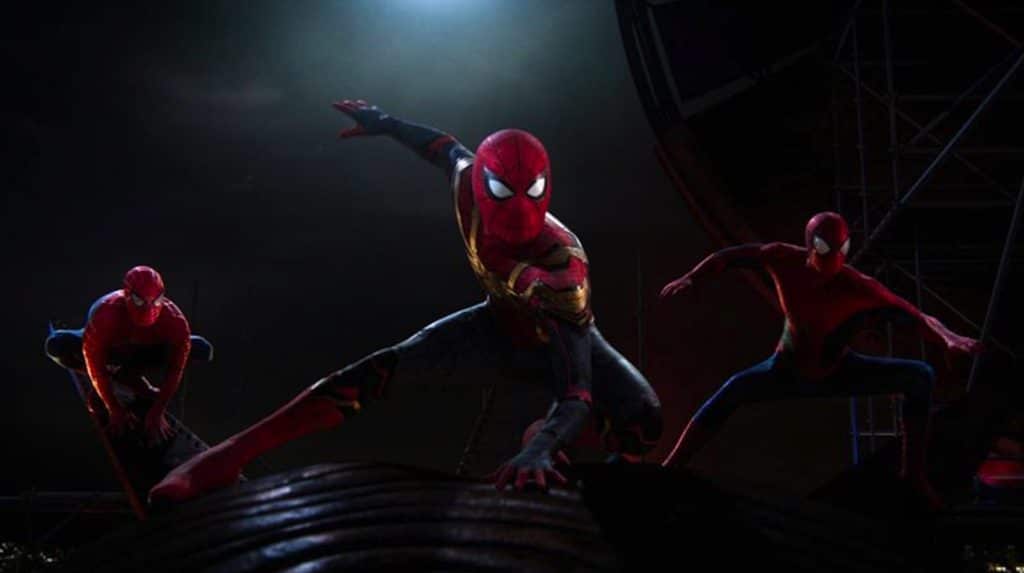 RELATED: VIDEO: IS THAT SUPERIOR IRON MAN OR CAPTAIN MARVEL IN THE 2ND DOCTOR STRANGE IN THE MULTIVERSE OF MADNESS TRAILER?
Spider-Man: No Way Home ended with all the cured villains being sent back to their homes, as well as the Spider-Men. While Tom Holland will continue on as the Peter Parker of the Marvel Cinematic Universe, we could see Andrew Garfield be the Peter Parker of Sony's Spider-Man Universe. There's lots of hints that the Peter Parker of that universe could very well be Garfield.
How The Amazing Spider-Man Fits into Sony's Marvel Universe
Spider-Man: No Way Home laid the groundwork for a future Spider-Man universe led by Andrew Garfield. For one, we learned what happened to Andrew Garfield's Peter Parker after the death of Gwen Stacy. When talking to the MCU's Peter Parker about the death of his Aunt May, he tells him he stopped pulling his punches. The way most interpreted that line is that he has started killing.
RELATED: DOES SPIDER-MAN'S EXCITING APPEARANCE IN THE VENOM: LET THERE BE CARNAGE POST CREDIT SCENE EXPLAIN HOW MORBIUS COULD BE PART OF THE MCU?
This aligns with the Morbius trailer, where we can see an image of Spider-Man graffitied with the word "murderer". While the image is of the Tobey Maguire variant of the character, this is likely just a placeholder as the image is ripped right out of the Spider-Man PS4 game. Further complicating things, the Morbius trailer included what appeared to be the MCU's Adrian Toomes, A.K.A The Vulture, played by Michael Keaton.
RELATED: VIDEO: MARVEL'S ILLUMINATI IN DOCTOR STRANGE IN THE MULTIVERSE OF MADNESS?
At another point in Spider-Man: No Way Home, the three Peters discuss the villains they faced. Maguire and Holland talk about Venom and Thanos respectively, when Garfield remarks he wants to fight an alien. Well, as it happens, the post-credits scene featured Tom Hardy's Venom at a bar in the MCU before seemingly being sent home. This could be a set up for a future meeting between the two.
Spider-Man Vs. Venom Is Inevitable
RELATED: VIDEO: COULD IRONHEART'S VILLAIN BE THE HOOD?
After seeing Venom enter and promptly leave the Marvel Cinematic Universe, it's become abundantly clear that Venom will be facing Spider-Man, but not the one we might have expected. We could see a possible soft-reboot of The Amazing Spider-Man films so that they still fit into Sony's new Marvel Universe. I doubt they'd change much, just small things might need to be retconned in order to merge these two universes. We could always just see Venom face off against Garfield's Spider-Man through the Spider-Verse, and both their respective universes would be left alone.
What's Next For The Spider-Verse?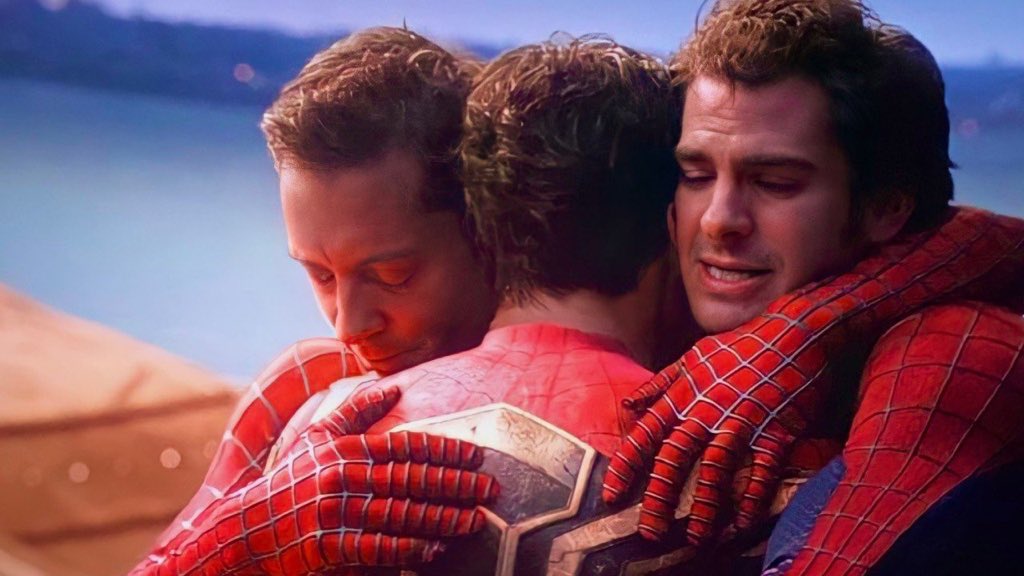 In the future, we expect another crossover with the Spider-Men, and likely Venom as well as they appear to be setting the character up for a multiverse story. Venom's multiversal hive-mind knowledge being mentioned in Venom: Let There Be Carnage was no mistake, and Sony knows that moving forward with more Spider-Verse stories is in their best interest.
RELATED: COULD DAREDEVIL MAKE AN APPEARANCE IN THE NEW ARMOR WARS SERIES?
At this point, there's a lot to speculate on, but after the insanely positive reaction from fans to the return of Andrew Garfield's Spider-Man, in addition to the fact that viewers at this point likely understand the concept of the multiverse and multiple Spider-Men, Sony would be crazy to not cash in on that.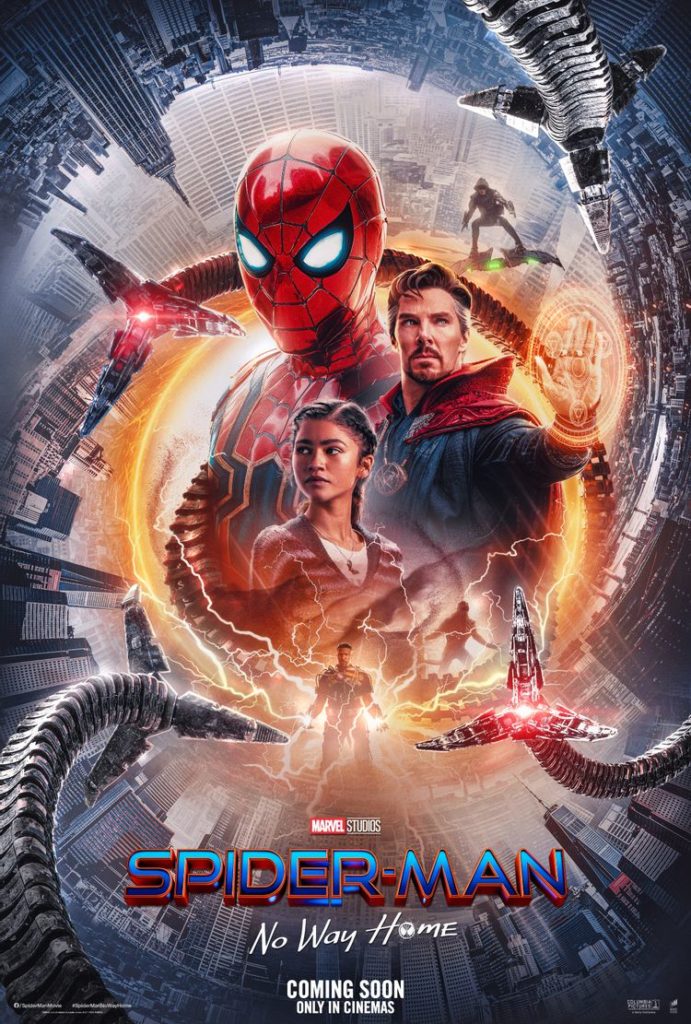 What do you think of this theory? Will Andrew Garfield continue to play Spider-Man in Sony's Spider-Man Universe? Let us know in the comments and on our Twitter!
KEEP READING: VIDEO: ARE THE MIDNIGHT SONS COMING TO THE MCU?